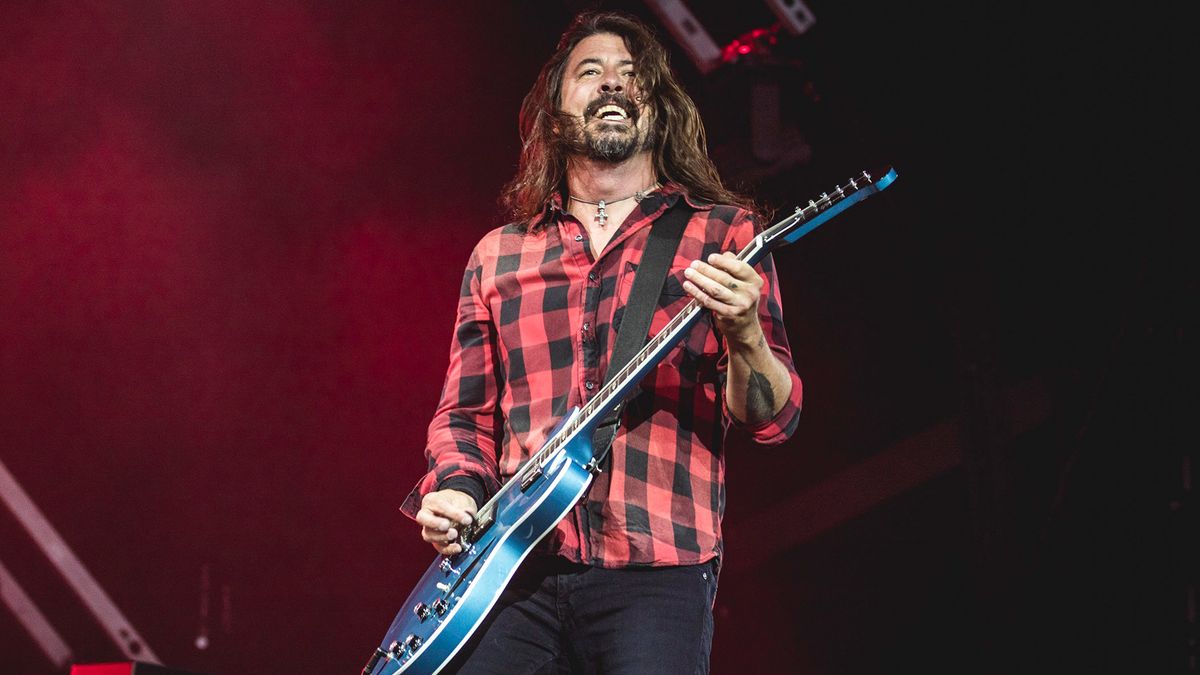 A new Foo Fighters release could be on the horizon, according to UK Radio X DJ Chris Moyles, who – unwittingly or mistakenly – announced a new album on his breakfast show yesterday (7 FEBRUARY).
after playing To walka track from the 2011 Foo Fighters album waste the lightMoyles casually said, "I love this song so much – Foo Fighters, and To walk. They have a new album coming out in March, Foo Fighters… which I'm looking forward to.
The DJ didn't elaborate on the commentary and quickly turned his attention to Harry Styles' music. But his brief mention of Dave Grohl's front-facing outfit was picked up by a UK-based Foo Fighters fan page, which posted the clip online soon after. Listen below.
Foo Fighters new album will apparently be out next month pic.twitter.com/7SVgbiWXrHFebruary 7, 2023
See more
It's unclear if Moyles' remarks were even correct, but assuming they were, such a release could either take the form of a live album featuring the Foo Fighters. recent tribute concerts their late drummer, Taylor Hawkins, or a collection of brand new gear. Considering it's been less than a year since Hawkins passed away, we're betting this will likely be the first, if anything.
It is possible, however, that the band may be preparing to release material recorded with Hawkins before his death.
Taylor Hawkins died suddenly in Colombia in March 2022. Toxicology reports found a number of substances in his body at the time of his death.
Months later, the band held two tribute shows in honor of their late bandmate, one at Wembley Stadium in London and the other at the Kia Forum in Los Angeles. Both events hosted performances by Wolfgang Van Halenmembers of Queen, Rush, Soundgarden and countless others.
As of this writing, only the Wembley show has aired; a six-hour livestream could be viewed on YouTube, and the event is still available to watch on Paramount+ (opens in a new tab).
Professionally captured images of the Kia Forum show aren't available yet, but given the scale of the event, we're guessing it's only a matter of time before we can see it again.