Illustration: Aida Amer/Axios
Electric vehicle regulation and taxation in Georgia appear to be heading for years of change as it races to catch up with a rapidly changing transportation industry.
Driving the news: A joint study Committee on transportation electrification ended last year, and its co-chair, State Sen. Steve Gooch (R-Dahlonega), said this legislative session will likely create "the initial framework for what could be years of electric vehicle industry evolution ahead in Georgia."
Why is this important: As Georgia recruits EV makers and suppliers, Biden administration gives priority As the electric vehicle industry and consumers move away from the combustion engine, there is growing pressure on the state's regulatory environment to match.
The big picture: Gov. Brian Kemp announced last month that he wants Georgia to be the "electric mobility capital of America" ​​in his second term.
Rollback: The state has attracted some of its biggest economic development projects ever in the electric mobility industry, including the manufacturing plants of Rivian and Hyundai EV. Georgia already had a strong automotive presence, thanks in particular to KIA's massive West Point plant. (Hyundai is KIA's parent company.)
At a recent press conference alongside the governor, KIA America CEO SeungKyu (Sean) Yoon said the company is "focused on being a leader in sustainable mobility and an industry growing electric vehicles. There is no doubt that Georgia will be the strongest pillar of our exciting and successful history."
By the numbers: Last September, more than 42,500 electric vehicles were registered in Georgia, depending on the state.
State of play: Currently, Georgia has high, flat registration fees on electric vehicles, at around $211 per vehicle. The state also does not standardize electricity billing based on usage. Some are charged based on time spent on the charger.
"It doesn't encourage the market," Jennette Gayer, executive director of Environment Georgia, told Axios, but rather "punishes EV drivers."
Additionally, the state currently has no way to ensure that it won't lose an estimated $2 billion to $3 billion in annual gas tax revenue as consumers move away from electric vehicles. .
Enlarge: Gooch tells Axios that they plan to launch a pilot program with the Georgia Department of Transportation to collect the data needed to develop a fee or tax structure that fairly aligns with what people — in and out of state – are now paying for a gas tax.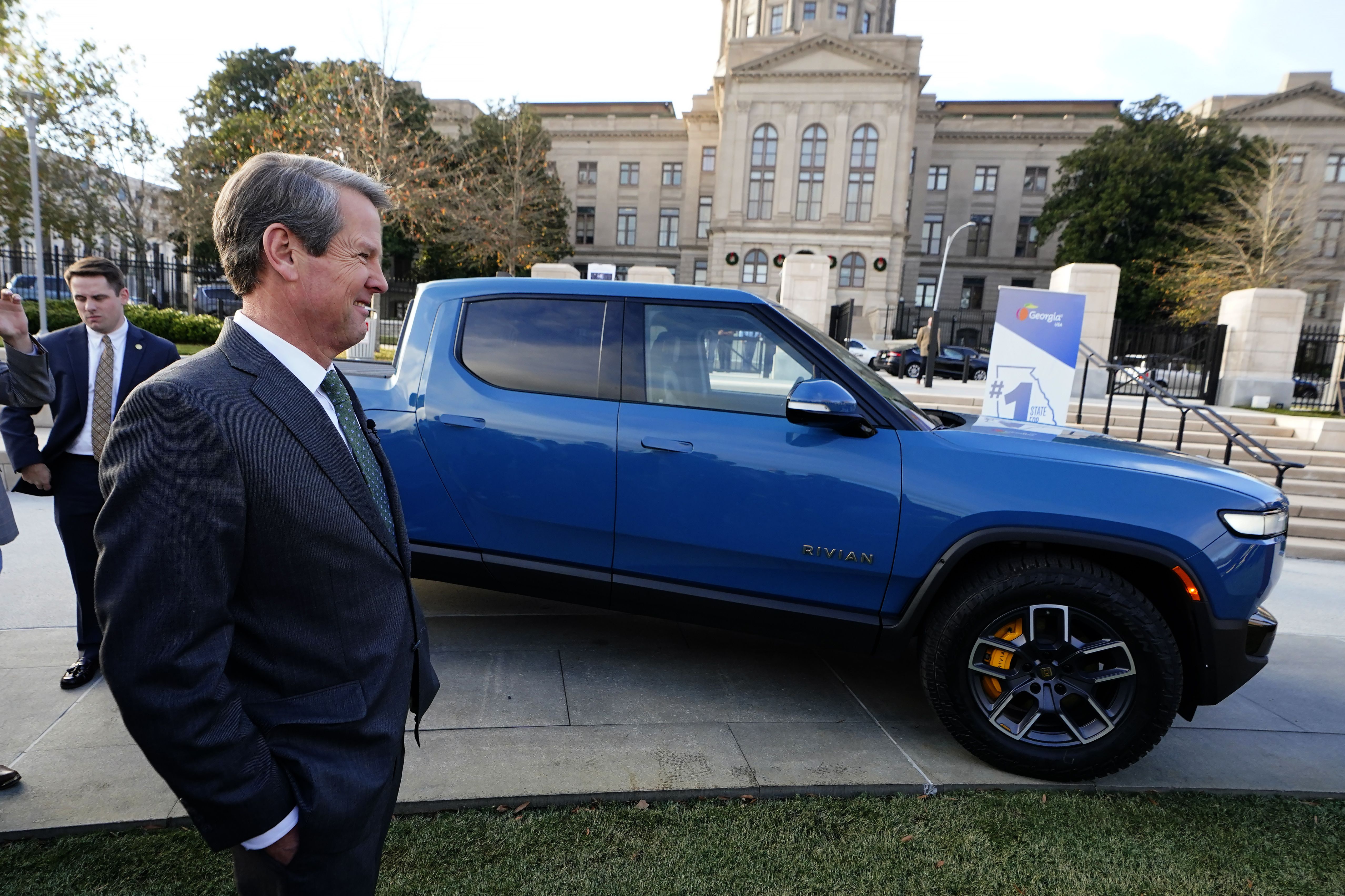 To note : Kemp told reporters last week that he was not yet publicly endorsing any specific policy and that it was a "complicated process."
"Our goal is to keep everyone around the table, to have good collaboration and to find a way to achieve that," he said.
And after: Gayer says there's a lot more to do as well, to make sure equity in the distribution of charging infrastructure to open up the market for the direct sale of electric vehicles to consumers.
In the short term, she said she wants reducing high registration fees to be at the top of her priority list. "We should do everything we can to increase the number of electric vehicles on the roads in Georgia," she said.