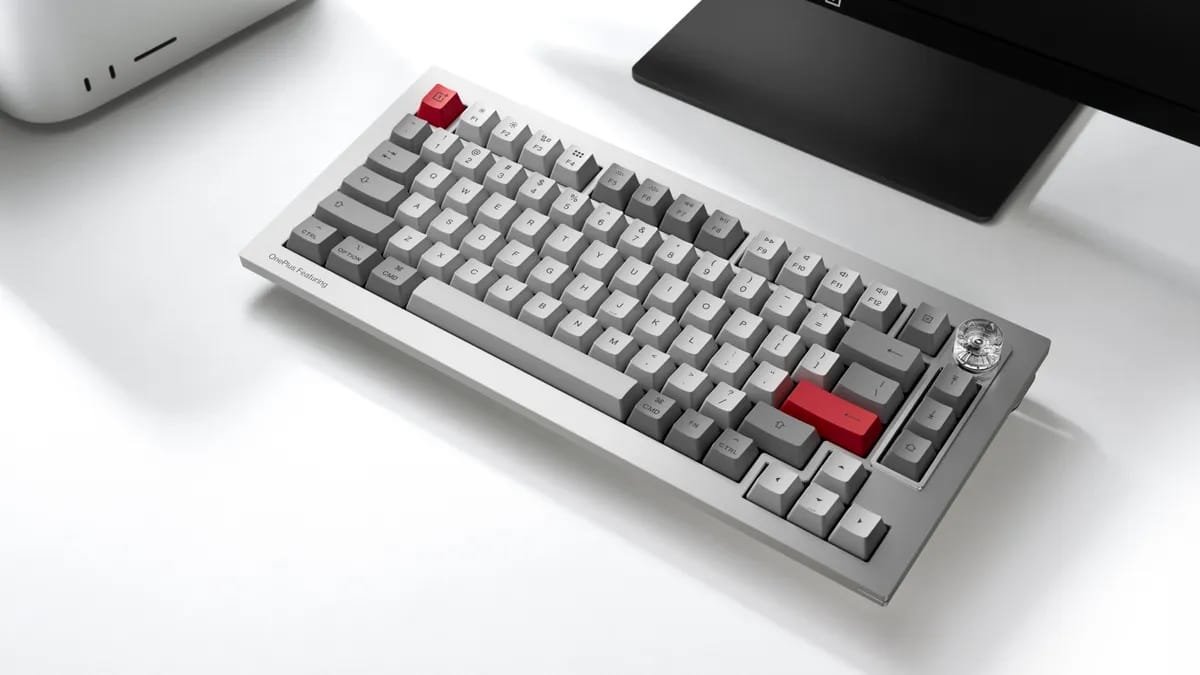 Best known for its smartphones, OnePlus broadened its horizons on Tuesday by rolling out the new OnePlus Feature Keyboard 81 Pro wireless mechanical keyboard, among other products.
The keeb's name might be offbeat, but its design and features, co-engineered by renowned keyboard maker Keychron, seem perfectly suited for Mac users.
OnePlus Mechanical Keyboard with Keyboard 81 Pro
The company introduced the new keyboard in addition to the new OnePlus 11 smartphone, its first tablet, called OnePlus Pad, and updated wireless noise-canceling headphones, OnePlus Buds Pro 2.
The OnePlus Feature Keyboard 81 Pro is the first product to emerge from the company's co-creation platform, known as One Plus Feature, the company said. This partly explains the strange name of the keyboard. The "81" in the name refers to the number of keys.
The 75% Mac-compatible layout of the mechanical keeb looks a lot like the Keychron Q1 Pro wireless mechanical keyboard, which followed its popular Q1. Logical, since Keychron has collaborated with OnePlus on its new keyboard.
And while the new OnePlus card works well with macOS, you can also use it with Windows, Linux, and Android.
Hot-swappable switches
Featuring a CNC aluminum body and a double joint design, the new OnePlus product also features hot-swappable mechanical switches. This means that you can replace them with others without having to use a soldering iron.
The included switches are a choice of linear red "Summer Breeze" or clicky blue "Winter Bonfire", which sit below the "Marble-mallow" keys. OnePlus said the keys are comfortable and durable.
Clear control button
The clear, programmable control button in the upper right corner of the layout is a nice feature. Such buttons are becoming commonplace on nicer mechanical keyboards, but the transparency is unusual.
You can use open source QMK and VIA firmware to change what the button does, remap keys, or create macros.
Like the Keychron Q1 Pro, the new keyboard features RGB backlighting and a 4,000mAh battery. That can give it around 300 hours of use without the backlight on (which is what the Q1 is designed for).
And like most products of this type, the keyboard tilts upwards towards the back. But it also has an arm on top that you can rotate to create a steeper angle if you want.
OnePlus hasn't said what it will charge for the Keyboard 81 Pro yet, but it's expected to ship in April. Keychron sells its Q1 for $199, with various options. And his Kickstarter Campaign with slightly lower promise prices is still ongoing.
Source: OnePlus/Keychron