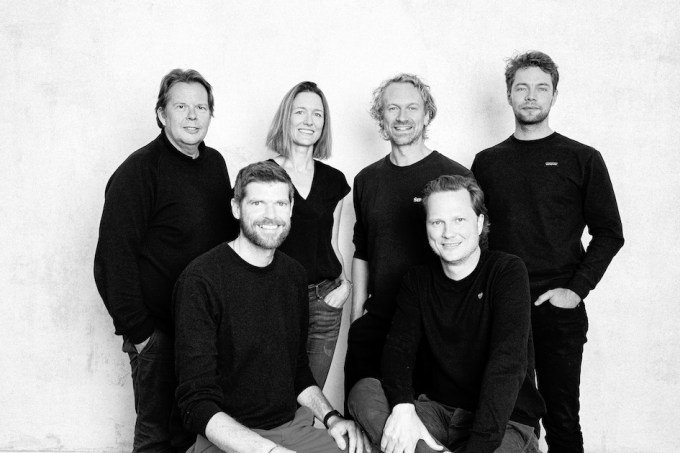 Climate investing is all the rage these days – if you'll pardon the horrible pun – but the days of just raising a fund and calling it 'climate-focused' are well and truly alive. well over. The market is sorting the 'wheat from the chaff' and if a venture capital fund can't prove it can back up its case with hard science – I mean, it's about the climate, after all – then it would be far less likely to see the success or returns it is aiming for.
This is basically the thinking behind the new EU climate fund Planet A Ventures.
The company has now closed its first €160 million fund to support founders tackling the world's biggest environmental issues. The Germany-based VC aims to take a new "science-based" approach. It has hired a full scientific team, to which it will entrust the power of veto over investment decisions.
The in-house science team will perform "life cycle assessments" as part of their due diligence in a startup. If the startup the fund seeks to support does not have a significant positive impact on the environment, the deal will not go through.
Investors in the fund include BMW, KfW Capital (a major development bank), REWE (one of Germany's largest retailers), Danish state investment fund Vaekstfonden/EIFO and serial entrepreneurs such as Rolf Schrömgens (Trivago), Maximilian Backhaus (HelloFresh) and Rubin Ritter (Zalando).
So far, the fund has already invested in 14 early-stage green tech startups.
In comparison, the first fund for Pale Blue Dot (in Sweden) was €87m, Norrsken VC has €100m to play with, and 2150 VCs were launched in 2021 with a fund of $240m.
This means that Planet A Ventures has delivered one of the strongest European climate venture capital offerings to date.
The founders of Planet A are former Angle investors Tobias Seikel and Nick de la Forge, former entrepreneurs Fridtjof Detzner and Christian Schad, and Christoph Gras, who previously co-founded Tomorrow Bank. Additionally, Lena Thiede is an expert in climate and biodiversity research and policy.
Fridtjof Detzner, founding partner of Planet A, told me over email: "It's an early stage and it's hardware and software. We have a full scientific team on board. We will only do things that are scientifically proven to be better, and we will publish those results as well.
"We will look at two angles: the normal VC angle and the scientific angle and we will only invest if both sides give us the thumbs up. I hope this will win us a lot more business, because this evidence-based approach is obviously useful for generalist funds as well," he told me.
He says the climate emergency is getting worse: "We have everyone on deck, when it comes to the climate. We see there is a huge opportunity to shape the future industry, so we will only invest in companies that will make a truly meaningful difference.
The in-house science team will look at things like material flows, emissions, but also biodiversity protection, resource savings and waste reduction.
"Our scientific evaluations allow us to understand how much better an innovation is compared to the status quo. This in turn allows us to identify the winners of the massive economic transformation we are witnessing," said Lena Thiede.
Some sectors that Planet A will examine will include agriculture, forestry and food; construction and real estate; energy and heat; manufacturing; transport and mobility; water, waste and sanitation. The initial ticket sizes range from 0.5 to 3 million euros.
The current portfolio includes Makersite (decarbonization technology, used by Microsoft and P&G; GA drilling (plasma drills); C1 (production of green methanol); 44.01 (carbon storage technology, backed by Breakthrough Energy Ventures).