With the release of the highly anticipated Hogwarts Legacy video game, this week was bound to be a time of excitement for Harry Potter fans.
But the long-awaited game has reopened old wounds between franchise author JK Rowling and his fans.
Some fans on social media are calling for a boycott of the game.
Others argue that buying or streaming the game doesn't necessarily mean they endorse Rowling's views.
What is Hogwarts Legacy?
It's the latest spin-off in the franchise launched by the bestselling Harry Potter books written by Rowling.
Hogwarts Legacy is an open-world role-playing game that lets players experience student life at Hogwarts School of Witchcraft and Wizardry in the 1800s, nearly 200 years before the events of the Harry Potter novels.
Players can "develop their magical abilities by mastering spells, brewing potions, and taming fantastical beasts," Warner Bros. Games said.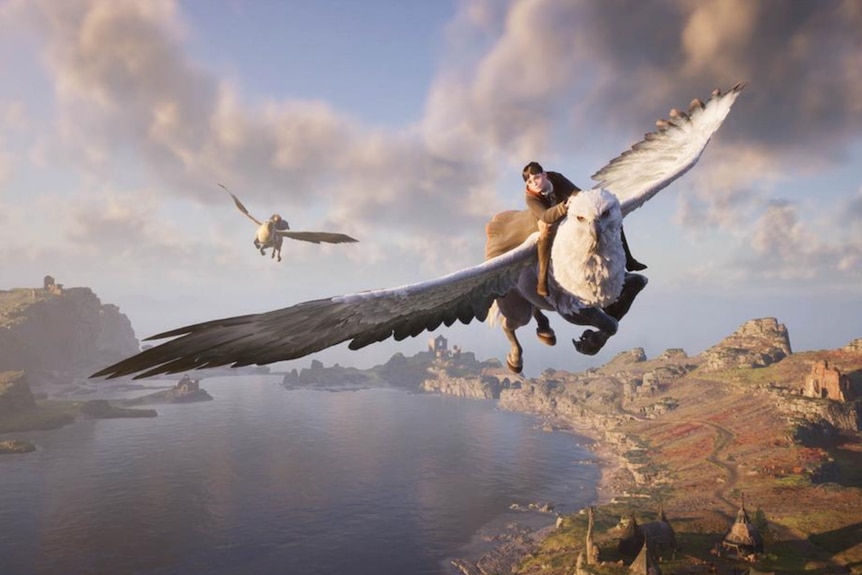 The game includes fan-favorite locations such as the Forbidden Forest and Hogsmeade Village.
The Sorting Hat will assign the player to a Hogwarts House – Slytherin, Hufflepuff, Gryffindor or Ravenclaw.
This also gives the character access to that house's common room and house-exclusive quests.
Why is it boycotted?
There have been calls to boycott the game due to JK Rowling's support of anti-transgender rhetoric and her notoriety as an anti-trans figure.
Here's a quick catch-up.
It started like many modern fights – on Twitter.
In December 2019, Rowling tweeted her support for a researcher who lost her job for speaking out against a UK government reform that would make it easier for trans people to change their legal gender.
Then, on June 6 of that year, Rowling retweeted an op-ed that used the term "menstruating" instead of "women."
She later said that "the 'inclusive' language that calls women 'menstruating' and 'people with vulvas' strikes many women as dehumanizing and demeaning".
As the temperature of the debate rose, she tweeted, "I respect every trans person's right to live authentically…I would walk with you if you were discriminated against because you are trans. At the same time, my life has been shaped by being a woman, I don't think it's hateful to say that.
But Rowling quickly found herself embroiled in a debate that has been branded as a trans lobby against TERFs (trans-exclusive radical feminists).
On June 10, she publishes a blog in the face of the criticism and abuse she was receiving.
In this context, a boycott of Hogwarts Legacy seemed inevitable.
Was JK Rowling involved in video games?
No she was not.
But that doesn't mean she won't enjoy it.
The game developer's website, Portkey Games, states that although Hogwarts Legacy is an officially licensed game, Rowling herself was not involved in the development of the game's story.
In fact, Warner Bros. was so concerned about the possibility of a fan boycott that it issued a statement in September 2020 making it clear that the Scottish author "is not directly involved in the creation of the game".
However, she will have received money from licensing her intellectual property to developers.
Introducing Franchise's First Transgender Character
In what seems like a subtle twist to Rowling's views, the game's developers introduced the Wizarding World's first trans character: a witch named Sirona.
She explains how a goblin recognized her, while her former classmates "took a second to realize that I [she] was actually a witch, not a wizard."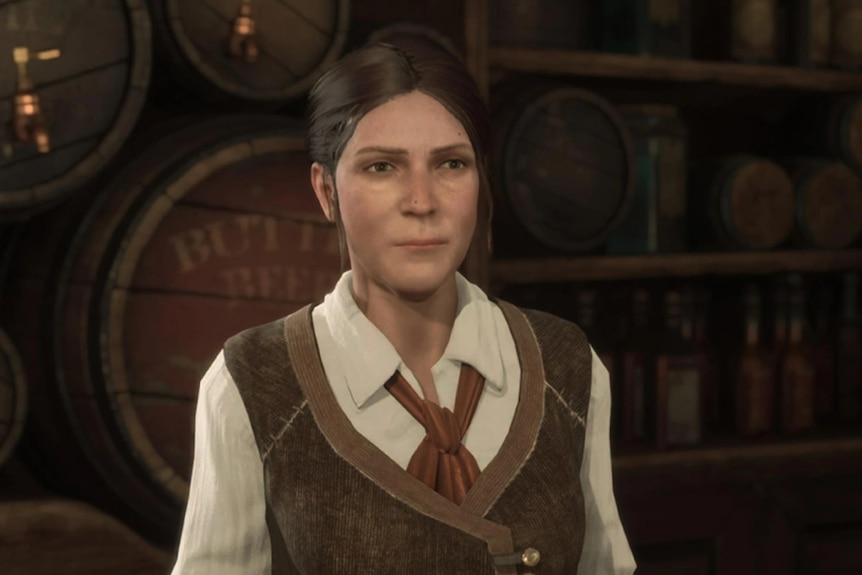 The game also allows players to combine male and female characteristics in character creation, allowing them to create their own transgender or non-binary characters.
Despite this, many social media users are calling for a boycott.
Is it possible to "separate opinion from entertainment"?
In a tweet, a transgender woman says it "goes against" what the LGBTQ+ label stands for.
Others raised the fact that Rowling would still enjoy the game regardless of the public reaction.
A Twitter user also called the introduction of a trans persona a "symbolic" response to backlash over Rowling's views.
Boycott calls haven't hurt game sales
Even before its official launch tomorrow, Hogwarts Legacy is already the best-selling game on multiple platforms.
That's no surprise, given that The Wizarding World of Harry Potter remains a huge hit, with a loyal fanbase.
Hogwarts Legacy is already the most downloaded game on online retailer Steam.
Servers for other Warner Brothers games experienced issues on Wednesday that are believed to be due to the large number of players playing Hogwarts Legacy.