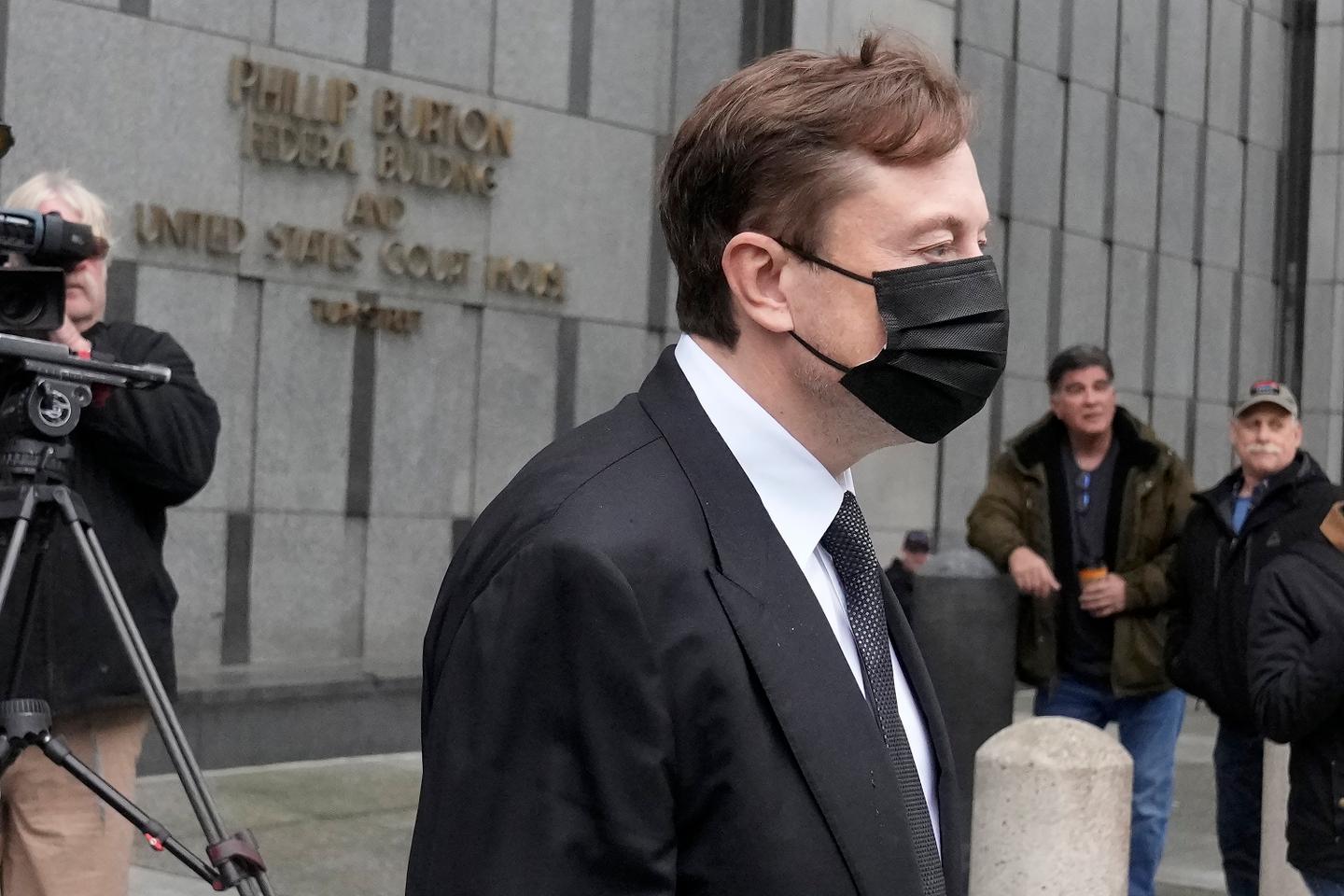 A The California jury declared on Friday, February 2, that Elon Musk was "not guilty" in a shareholder class action suit regarding messages sent in August 2018 on Twitter.
The billionaire said in a tweet that he had "secure funding" as he was considering taking Tesla private at the time at a price of $420 per share (up 23% from the stock's closing price at the day before his tweet). Tesla's stock price rose in the following days, leading to losses for investors.
At the time, nothing was going well for Tesla. The company was unable to meet production targets for its Model 3 car. Musk, who was sleeping at the Tesla factory, was openly talking about bankruptcy.
Musk attended the final hearing, just before the deliberation of the nine jurors. A lot was at stake with potential $1 billion in compensation for short sellers who had bet on a drop in Tesla shares.
"Thank God the wisdom of the people prevailed!" he said on Twitter, which he now owns. "I deeply appreciate the jury's unanimous finding of innocence in the private Tesla 420 case."
Musk acknowledged mistakes in the wording of his tweets, but stuck to his defensive line, saying he never intended to mislead investors and that the Saudi Public Investment Fund stood behind him.
Huge profits in 2022
The most interesting part of the case is the role he gave to the social media network he bought for $44 billion late last year.
Musk said in a San Francisco court last month that Twitter was the most democratic means of communication because it gave all investors equal access to information. Small investors have often praised his statements.
Will San Francisco's legal proceedings curb his compulsive use of Twitter or encourage him to abuse it at the risk of penalizing his companies, including Space X?
We are interested in your experience of using the site.
Tesla made huge profits in 2022 – $12.6 billion – and ramped up production to 1.3 million vehicles, but Musk had to admit the past few months had been "extremely difficult" and investors feared that Musk isn't spending too much time focusing on turning Twitter around. .
Newsletter
THE WORLD IN FRENCH
Each morning, a selection of articles from The World In French straight to your inbox
Register
Musk responded that investors needed to see the consistency of his investments. With 240 million daily users, one might agree that Twitter is "an incredibly effective tool" for advertising Tesla.