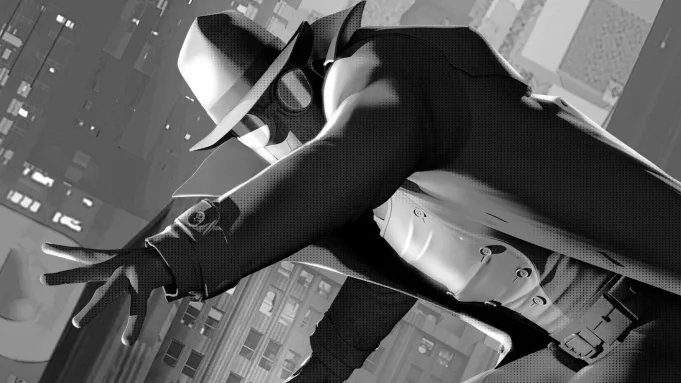 'The Lost City' and 'John Wick 4' scribe Oren Uziel is behind the upcoming series, co-developed by Phil Lord and Christopher Miller.
Sam Spade, meet Spider Man.
IndieWire can confirm that a Spider-Man Noir live-action series is currently in the works at Amazon Prime Videodeveloped and produced by the producers of "Spider-Man: Into the Spider-Verse" Phil Lord And Christopher Miller. The duo collaborate again with the scribe of "22 Jump Street" Oren Uzielwho co-developed and also EP the upcoming series. Variety reported the news for the first time.
Uziel recently wrote 'The Lost City', with Sandra Bullock and Channing Tatum, as well as 'John Wick 4', 'Mortal Kombat' and 'The Cloverfield Paradox'.
The upcoming untitled Spider-Man Noir series is set to follow an older, more world-weary superhero in 1930s New York City. The series has no connection to Peter Parker and is set in a separate universe from the Marvel movies and the "Into the Spider-Verse" animated sequel, "Across the Spider-Verse." Former Sony boss Amy Pascal is the executive producer of the Spider-Man Noir series, with Sony Pictures Television as the studio behind her.
Nicolas Cage voiced Spider-Man Noir in both "Spider-Verse" movies. Milo Ventimiglia also voiced the character in the "Ultimate Spider-Man" animated series. No casting for the live-action Prime Video series has yet been announced.
Spider-Man Noir debuted in 2009 as part of the Marvel Noir comic book universe. The character exists during the Great Depression and comes into contact with a supernatural spider found in a stolen artifact linked to an arachnophobic god that grants him superpowers.
This series is the second project on Amazon Prime Video and MGM+ featuring an iteration of the Sony-Marvel Spider-Man character. The Prime Video series "Silk: Spider Society" is set with Angela Kang ("The Walking Dead") as showrunner.
Donald Glover, who signed an overall deal at Prime Video in February 2021, is expected to to star in and produce a Sony Pictures movie about Spider-Man villain Hypno-Hustler. Eddie Murphy's son, Myles Murphy, is writing the script, which is said to be set in the 1970s when the character was first created in the comics.
Glover previously appeared in 2017's "Spider-Man: Homecoming" as a character believed to be Miles Morales' uncle. Hypno-Hustler's role follows other announced Spider-Man spinoff films like "Madame Web," "Kraven the Hunter," and "El Muerto."
Register: Stay up to date with the latest film and TV news! Sign up for our email newsletters here.