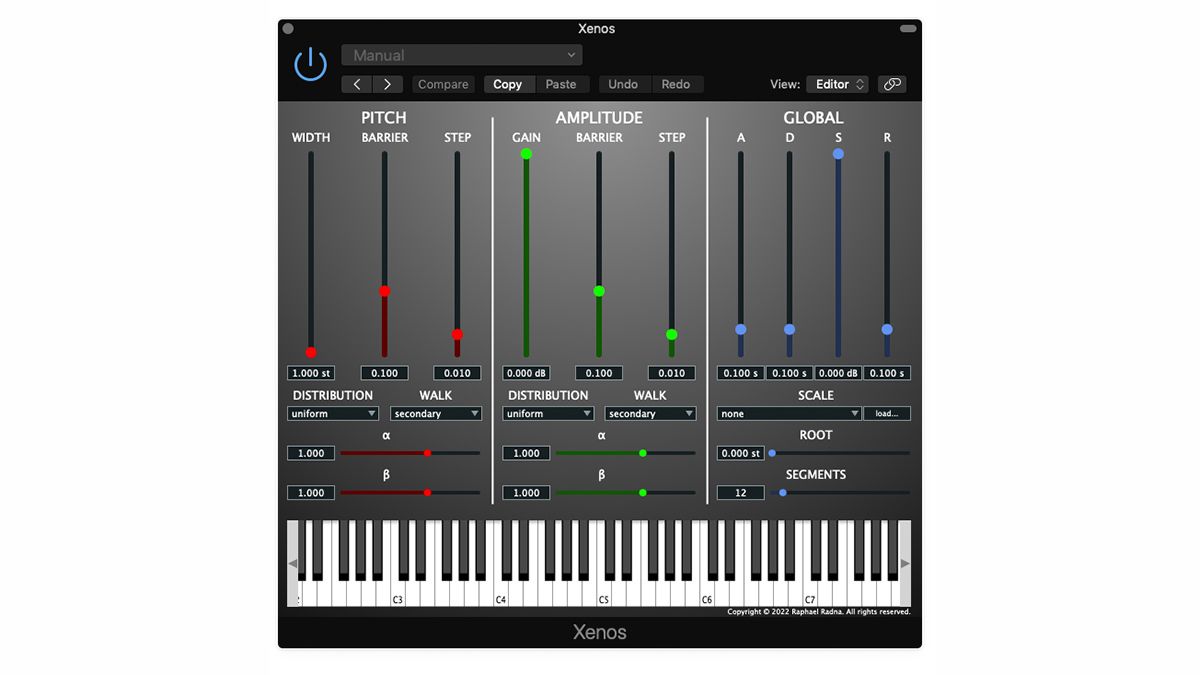 In the late 1960s, a composer named Iannis Xenakis began researching the concept of stochastic synthesis, a sound generation technique that uses probability distributions to manipulate digital samples.
If you're struggling to figure out exactly what that means, you're not alone, but the good news is that Xenakis' Dynamic Stochastic Synthesis (DSS) algorithm has now been implemented in a free synth pluginXenos, which seems to be relatively easy to control.
There are three main sections – Pitch, Amplitube and Global – the first two offering a choice of ten stochastic distributions with up to two parameters each. There are also "first and second order random walks" (no, neither do we), a variable number of segments per wave cycle, and a variable amplitude envelope.
Xenos offers 64 voice polyphony and supports parameter automation. Despite its complex engine, the interface is quite simplified, so we hope it could reward experimentation (even if you're not sure what you're experimenting with). There is a quick start video below.
The synth was created by Raphael Radna and can be TO DOwnloaded now from its Github page (opens in a new tab). It works on PC and Mac in VST/AU formats, and since it's open-source, you can also download and modify the source code.