When you look Apple Music you would have thought you would see all the best tracks available from Apple in the premium audio format with Spatial audio. In some cases, however, certain albums that Apple has put in curated lists aren't actually spatial albums or audio tracks.
If you type "Spatial Audio" in search, navigate to the category, then select a genre, such as Hip Hop, some albums are incorrectly labeled as having Spatial Audio.
We found a few, like Logic's album No pressure (opens in a new tab), and Paul McCartney McCartney (remastered 2011) (opens in a new tab) that appear on the Spatial Audio lists of their genre. Obviously, if you're looking for Spatial Audio, you might not find what you're looking for in the place you're hoping for.
We've reached out to Apple for a response to this in the meantime.
This is a developing story and will be updated as we learn more.
This is not spatial audio…
Since Spatial Audio was introduced in 2020, it has become available on many different tracks on the Apple Music app. Getting ready for the Super Bowl, Apple even curated a Spatial Audio Rihanna tracklist, so you can get ready for the Super Bowl halftime show. The lists are comprehensive and filled to the brim with superb Spatial Audio versions of RiRi's most famous tracks. They are, for lack of a better term, beautifully organized.
So you might expect the same to be said of Spatial Audio's album listings. Except, it seems, they're not. We haven't found any other albums in the list yet, but it's a long list to go through, so who knows what we've missed.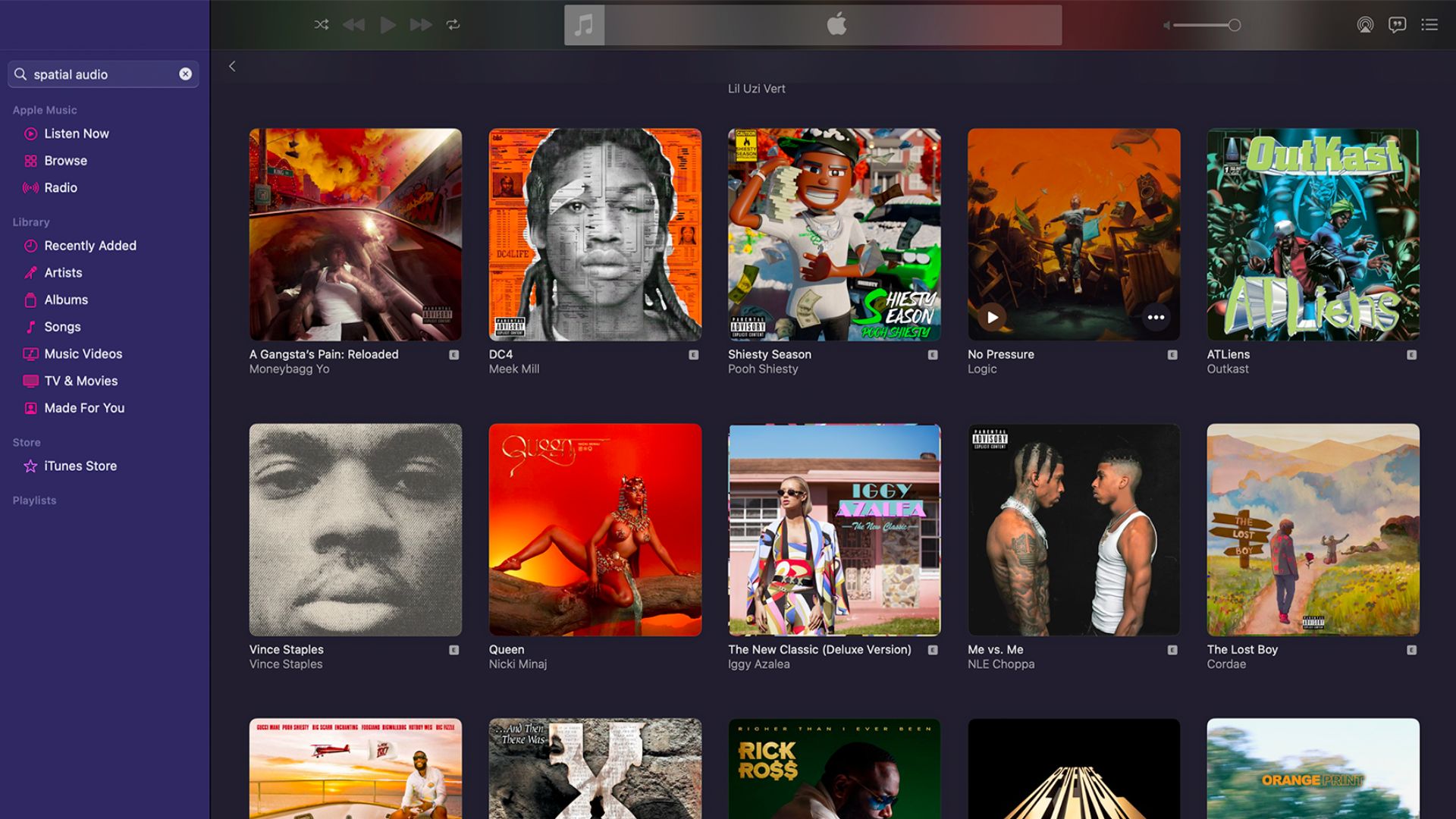 For Spatial Audio-enabled tracks, they'll sound great no matter what headphones you're using. But if you really want the full effect, then you'll want to get some AirPods, like the AirPods Max or the Airpods Pro 2.
The idea is to surround yourself with music, to make it sound like it's all around you. It works better with some tracks than others, but when it works it's pretty spectacular.
If you can find the leads.