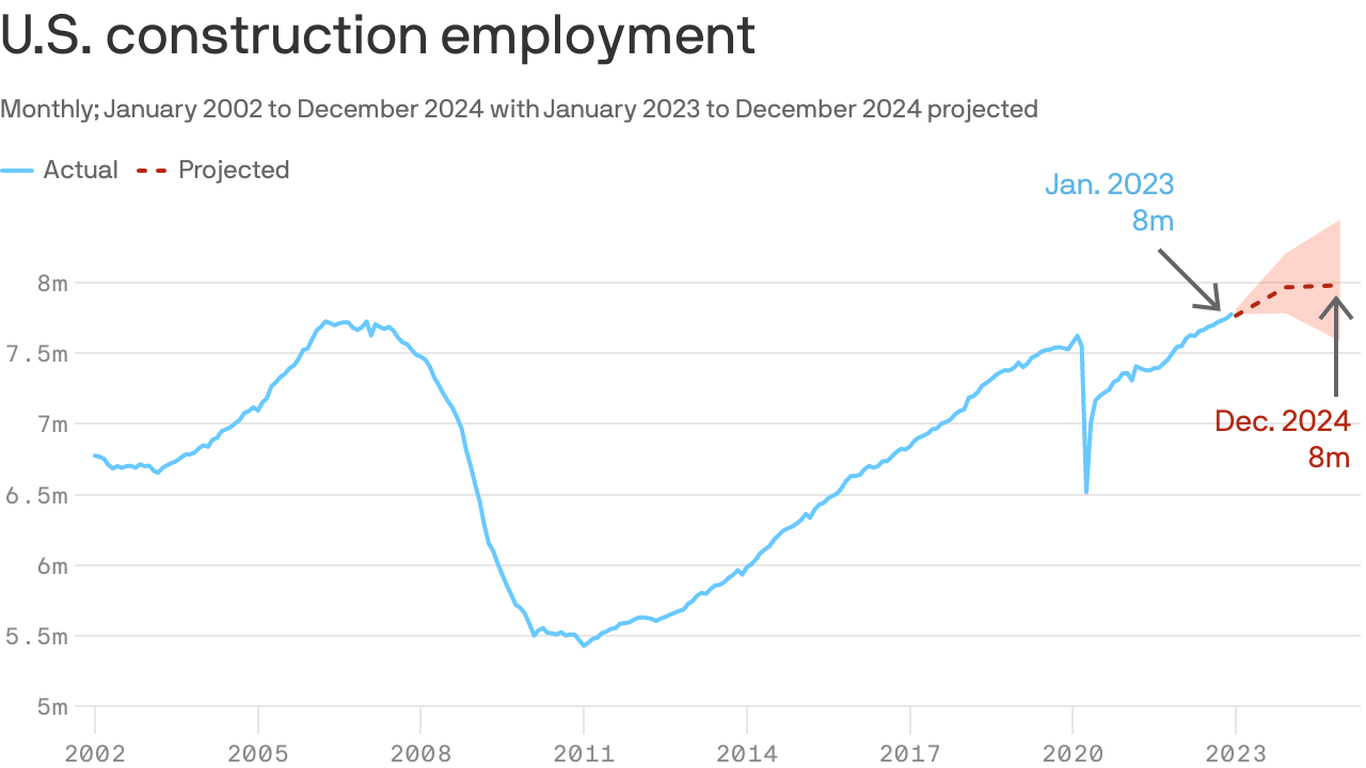 The construction industry is still in hiring mode and likely will be for the next few years, according to projections by an industry group.
Why is this important: It's not supposed to be like this. Typically, when interest rates rise — or when the economy slows — hiring in the construction industry shrinks.
The industry is incredibly sensitive to the economic cycle, like Axios' Courtenay Brown and Neil Irwin recently explained.
But in a tight labor market, things are… different.
By the numbers: The construction industry needs to attract 546,000 new workers this year – on top of the normal rate of hiring – to meet its projected labor demand, according to projections of the associated builders and contractors on Thursday.
Even if the economy slows in 2024, the industry will still need to hire 342,000 workers on top of normal hiring to meet demand.
For his estimates, ABC uses a model which examines the relationship between construction spending growth and construction employment and takes into account inputs such as worker demographics.
A few things are happening here: As construction of single-family homes slows, there are "a growing number of mega-projects" that need labor, ABC chief economist Anirban Basu said in a statement.
These include chip factories and clean energy facilities.
Basically, almost one in four construction workers are over 55, Basu says, and there aren't enough young workers entering the industry to replace them.