Bangkok has a vibrant nightlife and one of the best parts of this city is its night markets! Offering a range of foods, a variety of goods and wares as well as entertainment, these outdoor bazaars are an unforgettable experience. Below, we've compiled a list of the top 5 night markets in Bangkok that you must visit for a truly unforgettable experience. From tasty food stalls to bustling street vendors, these night markets have something for everyone.
Jodd Fairs (formerly Ratchada Train Night Market)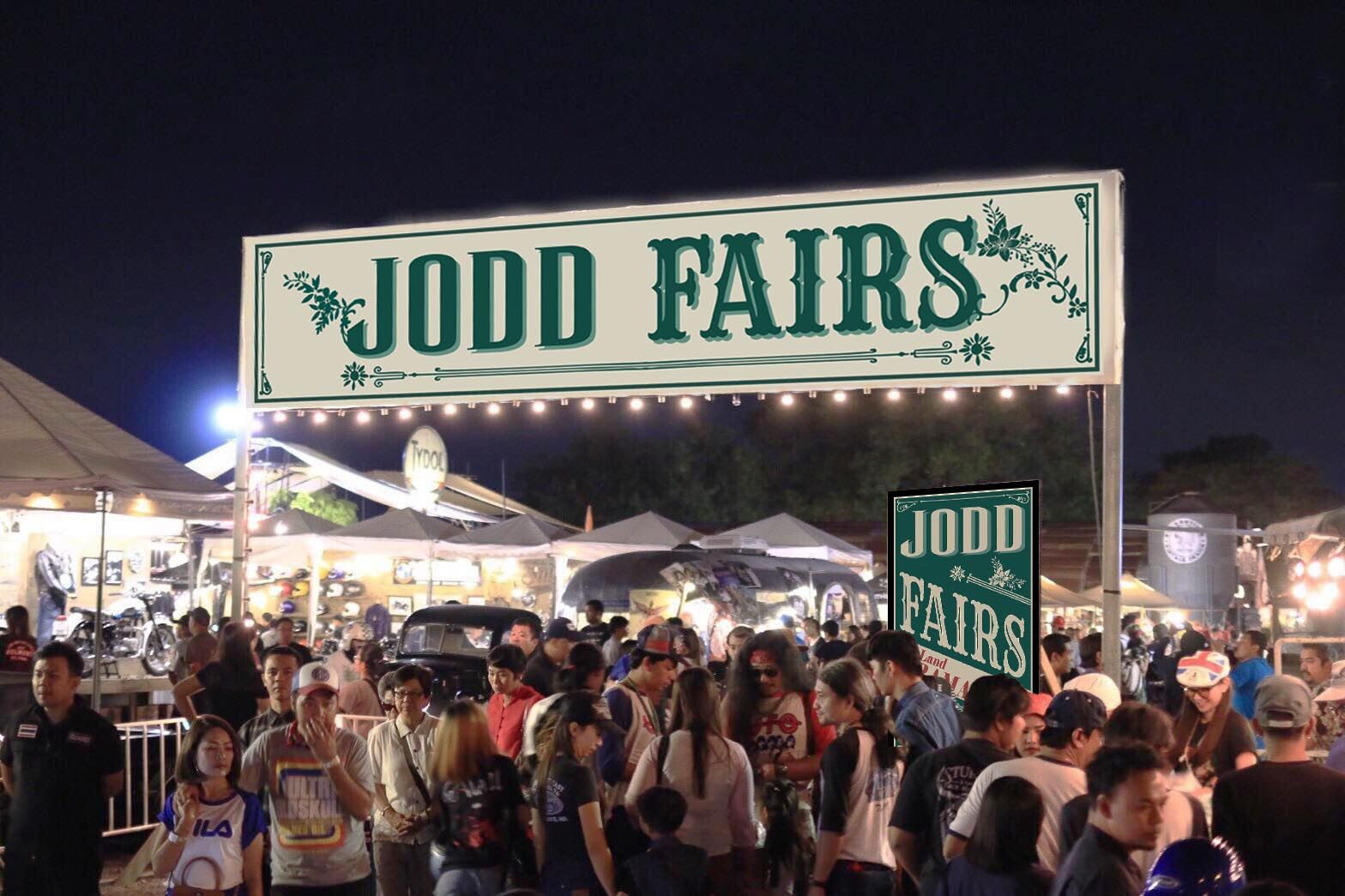 Location: Rama IX Rd, Huai Khwang, Bangkok 10310, Thailand
Hours: Every day, 4:00 p.m. – 12:00 a.m.
Jodd Fairs is the new and improved version of the legendary Ratchada Train Night Market. Although it is moved from Ratchada ro Rama 9, it still retains the lively and familiar atmosphere. It also serves a mix of food, drink, clothing and more, making it a perfect spot for a night out. What sets Jodd Fairs apart from other night markets is its modern yet vintage atmosphere. You won't find dark, dingy stalls here, but you'll be surrounded by a clean, organized market with a retro vibe.
If you're feeling sociable, Jodd Fairs is the place to meet new people, drink, eat and shop. And if you're a social media junkie, you'll be happy to know that Jodd Fairs is a great place to show off your latest food and fashion finds on your feed. With over 100 stalls, two-thirds of which are food stalls, you'll find a variety of cuisines including Thai, Korean, Japanese and even some European options. And for those who like to drink, there are several bars and beer stalls to choose from.
This night market is geared more towards young people, but don't let that stop you from enjoying yourself. Whether you're young or just young at heart, Jodd Fairs has something for everyone.
The only Ratchada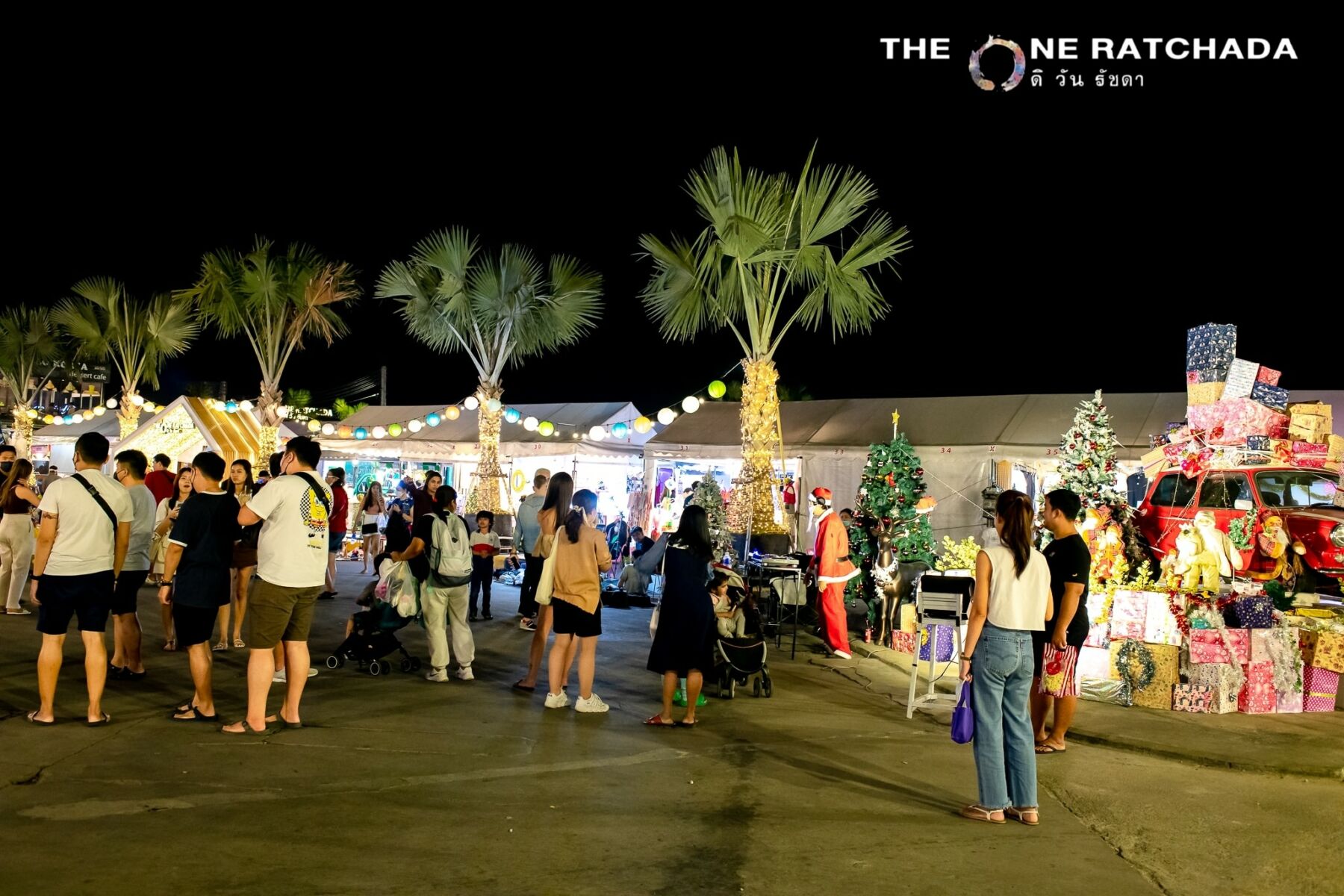 Location: Din Daeng, Bangkok 10400, Thailand
Hours: Every day, 5:00 p.m. – 12:00 a.m.
One Ratchada Night Market is one of Bangkok's newest shopping and dining destinations, located behind the Esplanade Mall and easily accessible from the Thailand Cultural Center MRT Station (Exit 3). It takes over the location of the famous Train Night Market Ratchada (Talad Rot Fai) and offers a fresh and modern atmosphere.
You'll appreciate the spacious rest areas in the middle and back of the market, making it easy to pause and sample food and drink. The market has a variety of shops, including fashion, bags, pet accessories, and more, as well as a host of food stalls to choose from. Seafood, bars, Thai products and even manicures are just a few of the many options available.
One Ratchada Night Market is a unique destination for those who enjoy dining and shopping in Thailand. It is well organized, clean and easy to navigate. Pet owners will also be happy to know that pets are allowed in the market.
Siam Night Market Square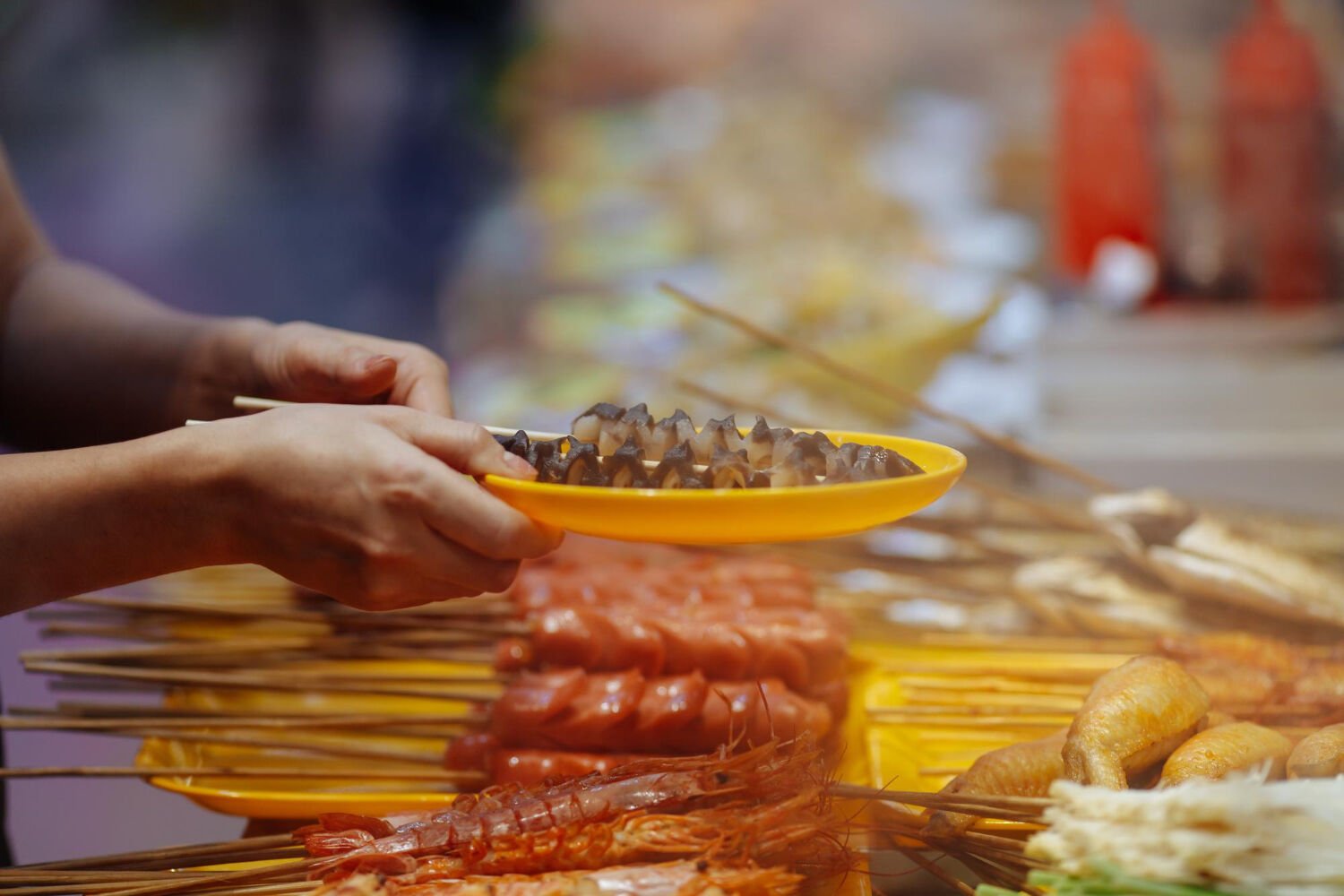 Location: 392/25-26ซอย, Siam Square Soi 5, Three Wan, Bangkok 10330, Thailand
Hours: Every day, 10:00 a.m. – 10:00 p.m.
Located just opposite Siam Paragon in Bangkok, Siam Night Market Square is a small but impressive night market that offers a mix of clothing (mainly for women) and delicious food and drink. Despite its small size, the market offers great selections at affordable prices. The atmosphere is clean and well maintained, making it one of the cleanest night markets in town.
The market is a great place to buy cheap goods, especially food, which is delicious. Visitors will be pleased to know that smoking is strictly prohibited, making it a comfortable and safe environment to explore. Despite its small size, it can get crowded, but never overwhelmingly so.
If you are in the area of ​​Siam Paragon, be sure to check out Siam Night Market Square. It's a cute and charming night market that won't disappoint.
Chinatown Night Market (Yaowarat Night Market)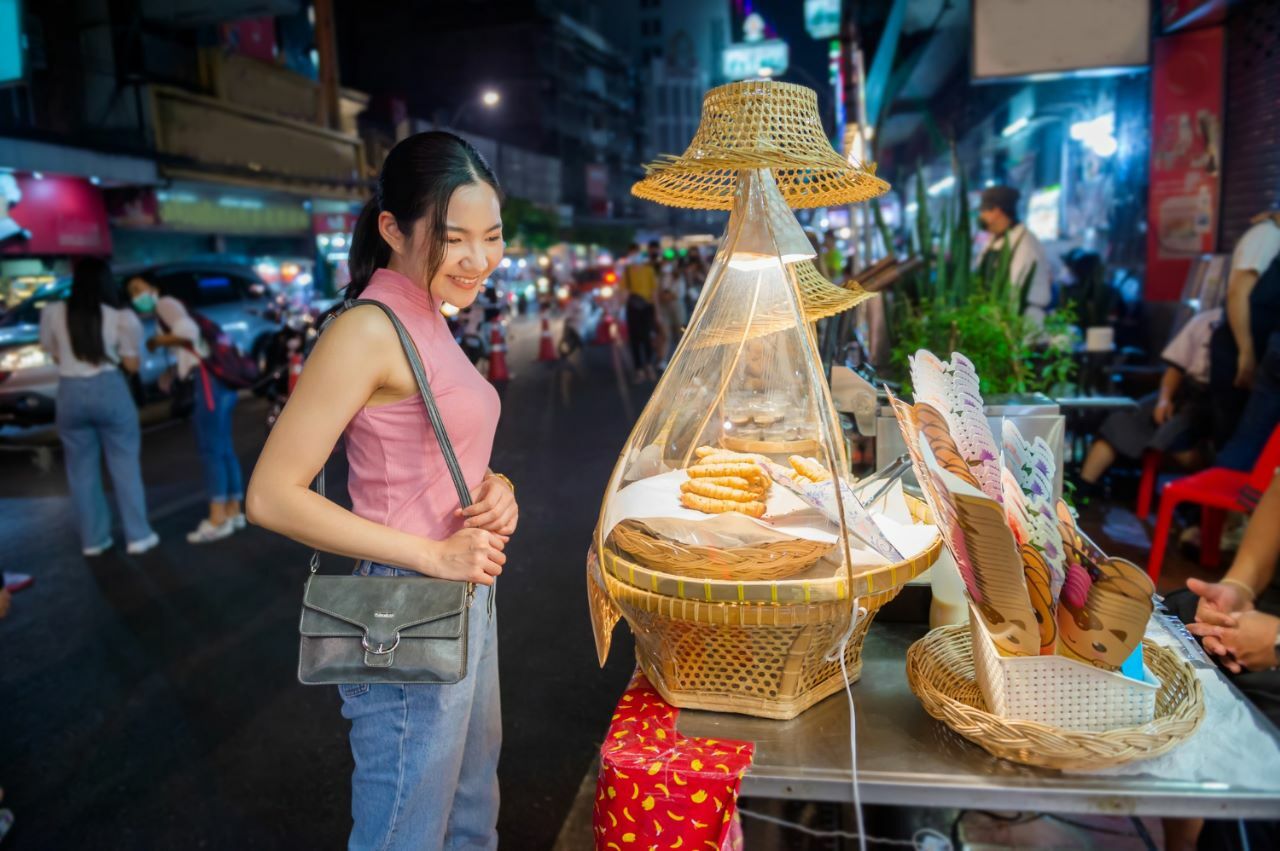 Location: 148 Maha Chak Rd, Chakkrawat, Samphanthawong, Bangkok 10100, Thailand
Hours: Every day, 4:00 p.m. – 9:00 p.m.
Chinatown Night Market, also known as Yaowarat Night Market, is a must-visit destination for foodies. You'll find a wide range of dining options, ranging from Thai to Chinese cuisine, as well as a lively atmosphere. Plan to spend at least 2-3 hours here to fully explore the area and sample the different foods.
After the sun goes down, the neighborhood comes alive with street food stalls, local restaurants, and live music. You will find crowds of people enjoying the festive atmosphere and the smells of different foods fill the air. Although the night market can be crowded, the experience is worth it. You will have the opportunity to try all kinds of dishes, from Thai to Chinese and beyond.
It is recommended to visit Yaowarat at night rather than during the day, as more businesses are open and the atmosphere is even livelier.
Indy Pinklao Night Market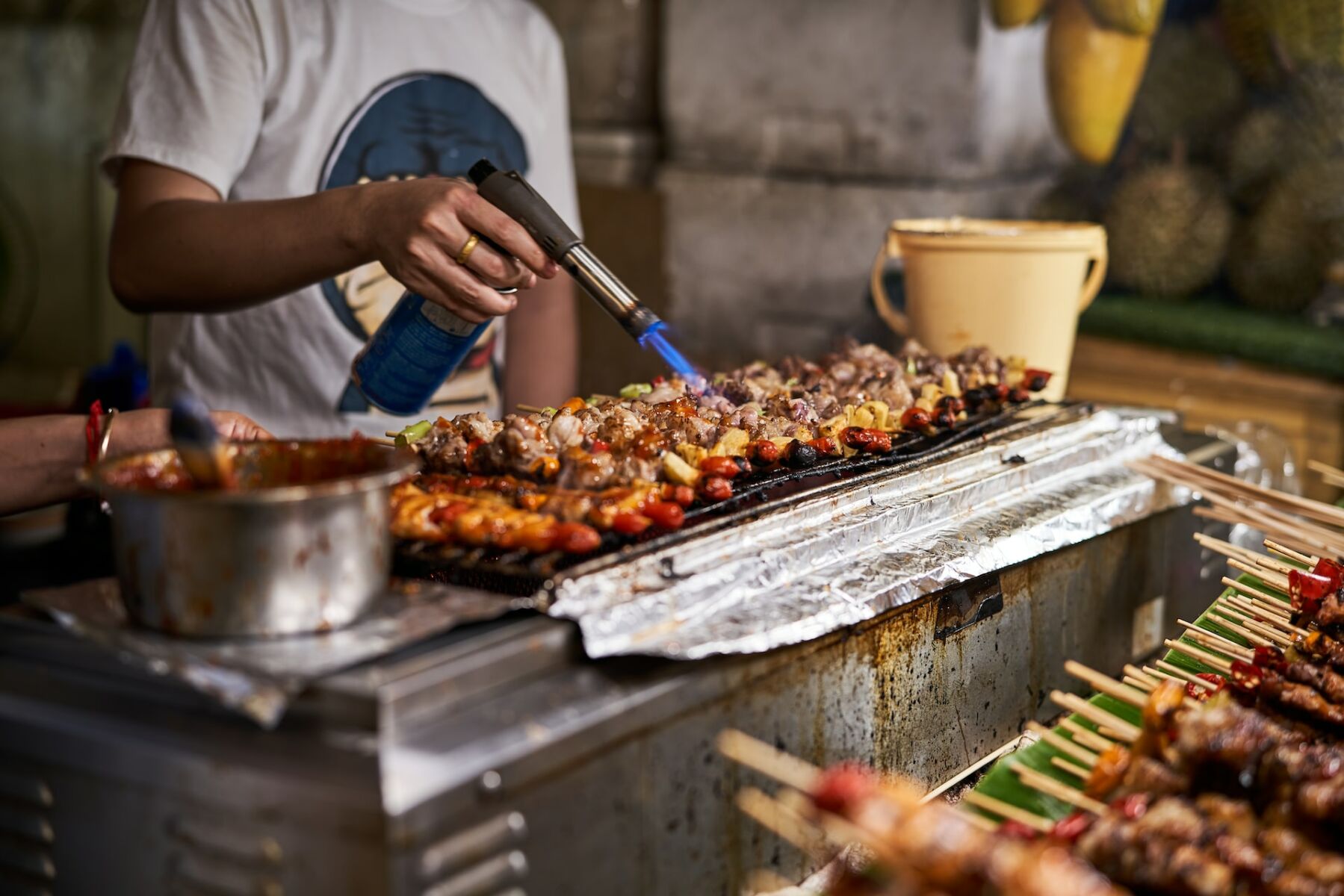 Location: 209 Charan Sanit Wong Rd, Bang Bumru, Bang Phlat, Bangkok 10700, Thailand
Hours: Every day, 6:00 p.m. – 12:00 a.m.
Indy Night Market Pinklao is a small, neighborhood-style night market that offers a pleasant and warm atmosphere. Unlike many tourist markets, this one is a hidden gem and attracts mainly local customers. However, this means that few sellers speak English. Don't be discouraged though, you can still get creative with hand signals.
Here you will find a variety of stalls offering food, snacks, fashion and even pubs with live music. In terms of shopping, the option is limited, but it has everything you need for small purchases. The food options, on the other hand, are amazing and definitely the highlight of the market. Mango sticky rice and grilled meat on a stick are must-haves for anyone looking for delicious appetizers. This market is popular among young people and students and is open until midnight every day.
Ready to explore Bangkok's night markets? Make sure you come with an empty stomach so you can try as much food as you want!