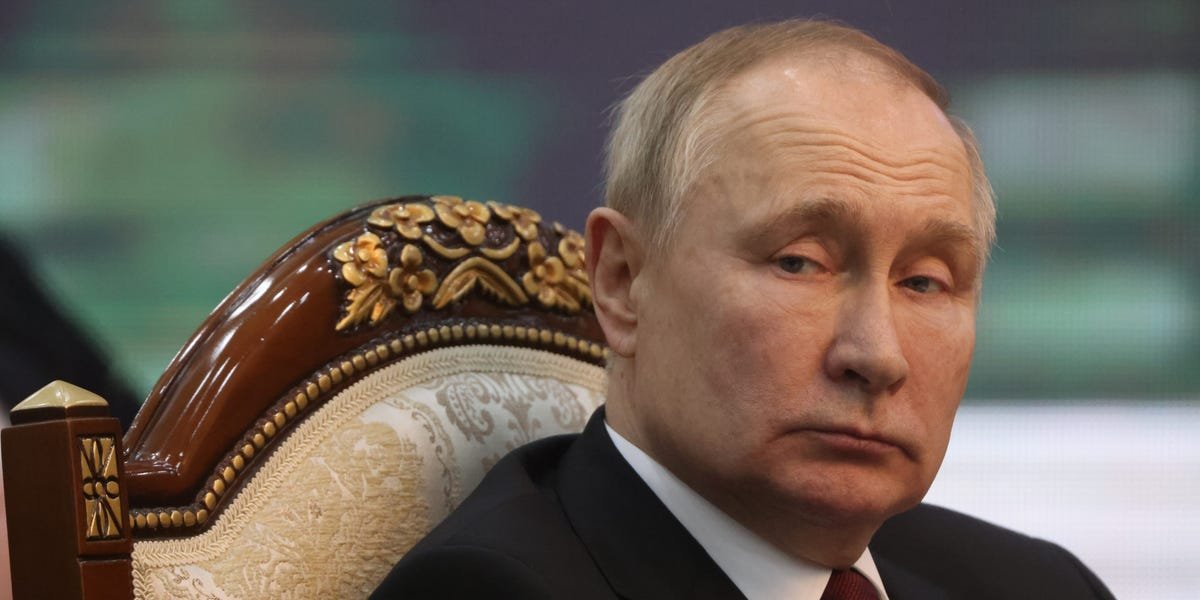 As gas prices in Europe fall, "there is no more fear of an energy crisis," Pierre Andurand told the Financial Times.
After his energy-focused hedge funds posted big gains, the trader closed all of his natural gas positions.
"Now that Europe is getting used to living without Russian gas, why would they come back?"
Russia's energy bet has failed as gas prices in Europe have crashed and are expected to stay low, according to commodities trader Pierre Andurand.
The Andurand Capital founder, who has earned a reputation for correctly predicting energy market moves, closed his firm's positions in natural gas, betting last summer's price spike won't happen again. probably not as Europe adjusts to life without Russian supplies amid President Vladimir Putin's war. on Ukraine.
"I think Putin has lost the energy war," he told the FinancialTimes. "If gas prices stay here, there will be a lot less worry about inflation and rising interest rates. There is no more fear of an energy crisis."
He added: "Now that Europe is getting used to living without Russian gas, why would they go back there?"
In August, gas prices in Europe topped 300 euros per megawatt hour after Russia halted natural gas deliveries through its Nord Stream pipeline in retaliation for Western support for Ukraine and its sanctions on Moscow.
Electricity prices have also soared and officials have warned against power rationing as a supply crisis looms ahead of the colder winter months.
However, between a warmer than usual season and increased supplies from the United States and Qatargasoline prices have since collapsed and are around 54 euros per megawatt hour Today.
"I think it was a huge miscalculation of who Putin's influence was, the same way he miscalculated how Ukraine would fight back and the West would be united," Andurand told the FT. "Russia has lost its biggest customer forever, and it will take at least a decade to bring in enough pipelines [to redirect those gas sales] to Asia. Once Russia can only sell gas to China, Beijing will be able to decide the price. »
But while he thinks gasoline prices will stay low, he predicted that oil prices are poised to soar. Oil prices fell too soon and could hit $140 a barrel later this year, boosted by China's reopening after years of a zero COVID policy, he said.
After cutting back on oil bets in the second half of last year as prices continued to fall, he increased his positions in mid-December.
Andurand Capital, responsible for $1.4 billion in asset management, has made significant profits since 2020, when the pandemic first lowered oil prices. The trader's Commodities Discretionary Enhanced fund grew 650% over the next three years.