Miles Morales steps into action in a new storyboard from the upcoming Into the Spider-Verse sequel.
Although Marvel Studios has planned a big year with early Phase 5 releases, all eyes are on Spider-Man: Through the Spider-Versethe long-awaited sequel to Into the Spider-Verse which will bring back Miles Morales and a wide gallery of other versions of Spidey.
After meeting Gwen Stacy, Brooklyn's friendly full-time neighbor Miles is catapulted through the multiverse, where he encounters a team of Spider-People tasked with protecting his very existence. But when the heroes clash over how to deal with a new threat, Miles goes up against the other spiders and must redefine what it means to be a hero in order to save the people he loves most.
It's been known for a while now that this sequel will have The Spot as the main villain, voiced by Jason Schwartzman. Additionally, the film will feature new additions such as Spider-Woman/Jessica Drew (Issa Rae), Spider-Man India/Pavitr Prabhakar, Spider-Punk/Hobart "Hobie" Brown (Daniel Kaluuya), Scarlet Spider/Ben Reilly, Cyborg Spider-Woman and Spider-Byte/Margo.
Related: John Leguizamo almost played the vulture in Spider-Man: Homecoming
Spider-Man: Across the Spider-Verse will mix animation styles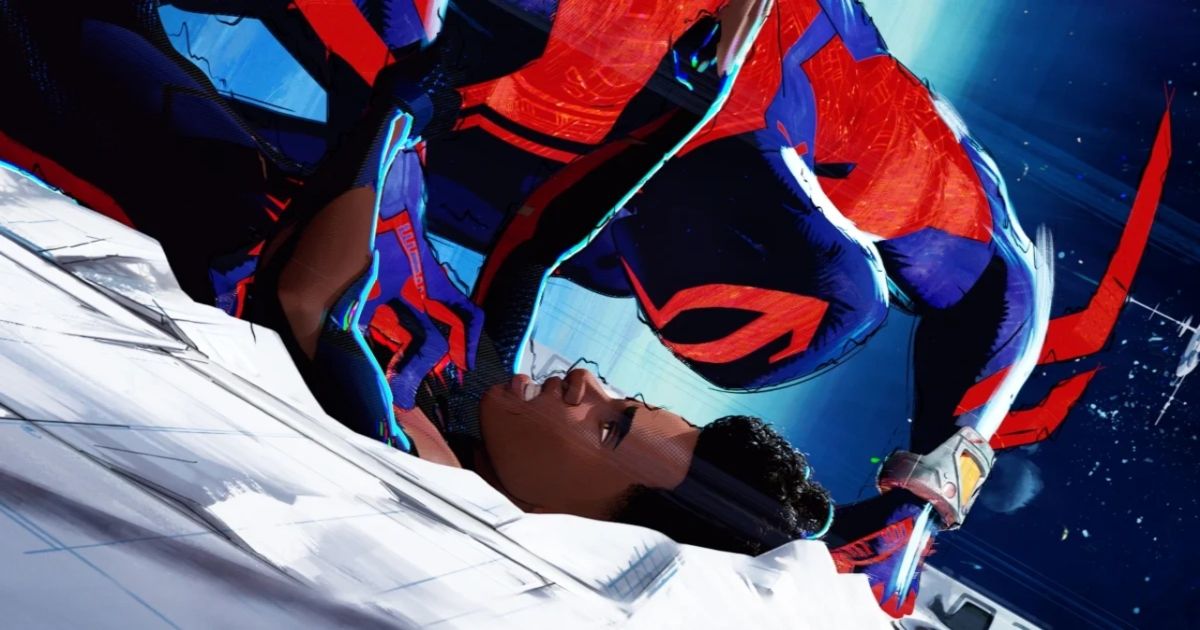 The animation of the first film was, among other things, one of the features that set it apart. For this second part, the technical team will seek to innovate even more, combining different types of animation to amaze fans.
It becomes more than evident in this video, courtesy of the official TwitterSpiderVerse account, which shows one of the film's storyboards and the nearly finished version of that same scene, with an exciting mix of color and movement:
Directed by Joaquim Dos Santos, Kemp Powers and Justin K. Thompson, written by Christopher Miller and Phil Lord (The LEGO Movie, The LEGO Batman Movie, The LEGO Movie 2: The Second Part), the sequel stars Shameik Moore. as Miles, Jake Johnson as Spider-Man/Peter B. Parker, Brian Tyree Henry as Jefferson Davis, Luna Lauren Vélez as Rio Morales, Greta Lee as Lyla, Rachel Dratch as Miles' school counselor, Shea Whigham as Captain George Stacy and Jorma Taccone like the vulture.
Spider-Man: Through the Spider-Verse will be divided into two parts. The first will be released in June 2023 and the second in March 2024. Meanwhile, Sony's live-action spider universe will expand with Kraven the hunter, The dead, Mrs Web, and a third installment of Venom. There's also a developing TV universe that has already confirmed a live-action series for Silk And Black Spider-Man.