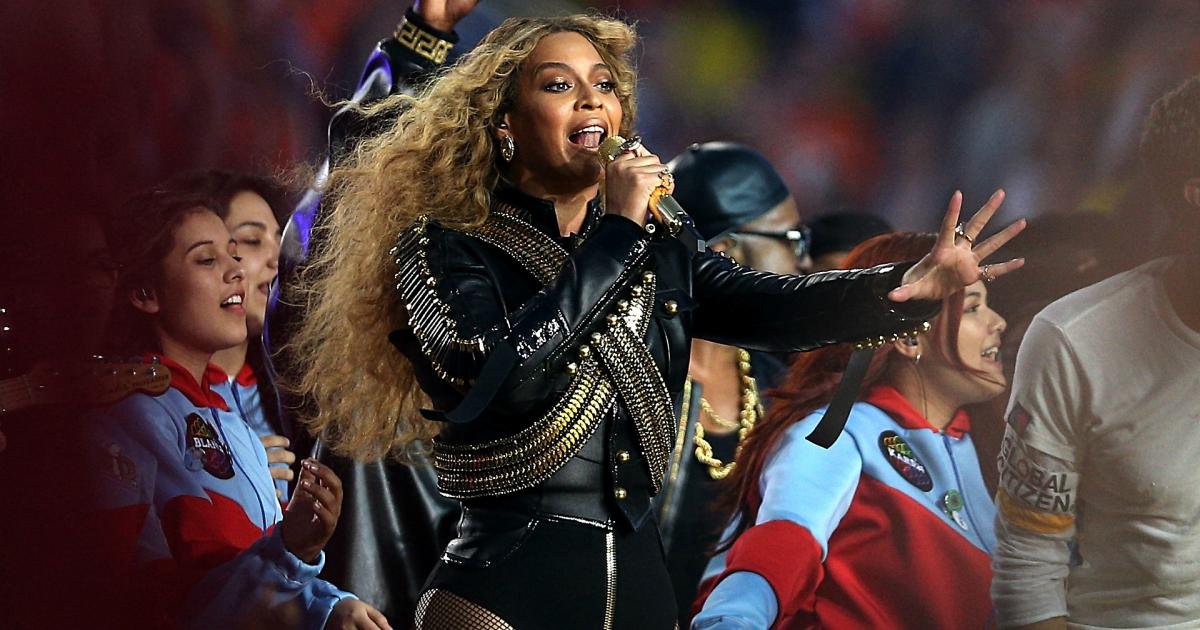 Some of the biggest names in music history have made the Super Bowl halftime show their own over the years.
It's a feature-length presentation in the world of entertainment, a convergence between the zero-sum stakes of NFL football and the glitz and glamor of Hollywood.
It's also quite marketable; from Lady Gaga to Dr. Dre, Super Bowl performances have tended to be followed by skyrocketing album sales.
All this to say that a lot can happen between the second and third trimester. Legacies can be cemented, as was the case when Beyonce brought Destiny's Child to the stage and set the world on fire in the spectacle that was Super Bowl 47's halftime show.
MORE: Watch Super Bowl 57 Live with fuboTV (Free Trial)
Conversely, they can also be tarnished. Need we mention LMFAO, who haven't done much since he (sort of) hit the stage with Madonna (?!) in 2012.
With that, here's the full list of Super Bowl halftime show performers over the years:
Super Bowl halftime performers, 1967-2023
| | | |
| --- | --- | --- |
| superbowl | Year | Performer(s) |
| 1 | 1967 | Universities of Arizona and Grambling University groups |
| 2 | 1968 | "Old Man Winter Takes Vacation in Miami" featuring seven local Miami-area high school bands |
| 3 | 1969 | "Thanks to America" ​​with Florida A&M University |
| 4 | 1970 | Carol Channing |
| 5 | 1971 | Florida A&M Group |
| 6 | 1972 | "Hail Louis Armstrong" featuring Ella Fitzgerald, Carol Channing, Al Hirt and the U.S. Marine Corps Drill Team |
| 7 | 1973 | "Happiness Is…" with the band from the University of Michigan and Woody Herman |
| 8 | 1974 | "A Musical America" ​​with the University of Texas band |
| 9 | 1975 | "Tribute to Duke Ellington" with Mercer Ellington and Grambling University Bands |
| ten | 1976 | "200 years and just a baby" Tribute to America's Bicentennial |
| 11 | 1977 | "It's a Small World" featuring crowd participation for the first time with onlookers waving a colorful sign at the right time |
| 12 | 1978 | "From Paris to the Paris of America" ​​with Tyler Apache Belles, Pete Fountain and Al Hirt |
| 13 | 1979 | "Super Bowl XIII Carnival" Tribute to the Caribbean with Ken Hamilton and Various Caribbean Bands |
| 14 | 1980 | "A Tribute to the Big Band Era" with Up with People |
| 15 | nineteen eighty one | "A Mardi Gras Party" |
| 16 | 1982 | "A tribute to the 60s and Motown" |
| 17 | 1983 | "KaleidoSUPERscope" (a kaleidoscope of colors and sounds) |
| 18 | 1984 | "Super Bowl XVIII Tribute to Big Screen Superstars" |
| 19 | 1985 | "A world of children's dreams" |
| 20 | 1986 | "The Rhythm of the Future" |
| 21 | 1987 | "Hail to Hollywood's 100th Anniversary" |
| 22 | 1988 | "Something Grand" with 88 grand pianos, the Rockettes and Chubby Checker |
| 23 | 1989 | "Be Bop Bamboozled" with 3D effects |
| 24 | 1990 | "Salute to New Orleans" and Peanuts 40th Anniversary Characters, featuring trumpeter Pete Fountain, Doug Kershaw and Irma Thomas |
| 25 | 1991 | "A little global tribute to 25 years of the Super Bowl" with New Kids on the Block |
| 26 | 1992 | "Winter Magic" including a tribute to the winter season and the Winter Olympics with Gloria Estefan, Brian Boitano and Dorothy Hamill |
| 27 | 1993 | "Healing the World" with Michael Jackson |
| 28 | 1994 | "Rockin Country Sunday" featuring Clint Black, Tanya Tucker, Travis Tritt, Wynonna and Naomi Judd |
| 29 | 1995 | "Indiana Jones and the Temple of the Forbidden Eye" with Tony Bennett, Patti LaBelle, Arturo Sandoval and Miami Sound Machine |
| 30 | 1996 | Diana Ross |
| 31 | 1997 | "Blues Brothers Bash" featuring Dan Aykroyd, John Goodman, James Belushi, James Brown and ZZ Top |
| 32 | 1998 | "A Tribute to Motown's 40th Anniversary" featuring Boyz II Men, Smokey Robinson, Queen Latifah, Martha Reeves and The Temptations |
| 33 | 1999 | "Celebration of Soul, Salsa and Swing" featuring Stevie Wonder, Gloria Estefan, Big Bad Voodoo Daddy and Savion Glover |
| 34 | 2000 | "A Tapestry of Nations" with Phil Collins, Christina Aguilera, Enrique Iglesias and Toni Braxton |
| 35 | 2001 | "Kings of Rock and Pop" with Aerosmith, *N'SYNC, Britney Spears, Mary J. Blige and Nelly |
| 36 | 2002 | U2 |
| 37 | 2003 | Shania Twain, No Doubt and Sting |
| 38 | 2004 | Janet Jackson, Kid Rock, P. Diddy, Nelly and Justin Timberlake |
| 39 | 2005 | Paul McCartney |
| 40 | 2006 | The rolling stones |
| 41 | 2007 | Prince |
| 42 | 2008 | Tom Petty and the Heartbreakers |
| 43 | 2009 | Bruce Springsteen and the E Street Band |
| 44 | 2010 | WHO |
| 45 | 2011 | The Black Eyed Peas, Usher and Slash |
| 46 | 2012 | Madonna with guests Cee Lo Green, LMFAO, MIA and Nicki Minaj |
| 47 | 2013 | Beyoncé with her Destiny's Child guests |
| 48 | 2014 | Bruno Mars with his guests Red Hot Chili Peppers |
| 49 | 2015 | Katy Perry with her guests Missy Elliott and Lenny Kravitz |
| 50 | 2016 | Coldplay with guests Beyoncé and Bruno Mars |
| 51 | 2017 | Lady Gaga |
| 52 | 2018 | Justin Timberlake |
| 53 | 2019 | Maroon 5 with guests Travis Scott and Big Boi |
| 54 | 2020 | Jennifer Lopez and Shakira |
| 55 | 2021 | The weekend |
| 56 | 2022 | Dr. Dre, Eminem, Snoop Dogg, Kendrick Lamar and Mary J. Blige |
| 57 | 2023 | Rihanna |