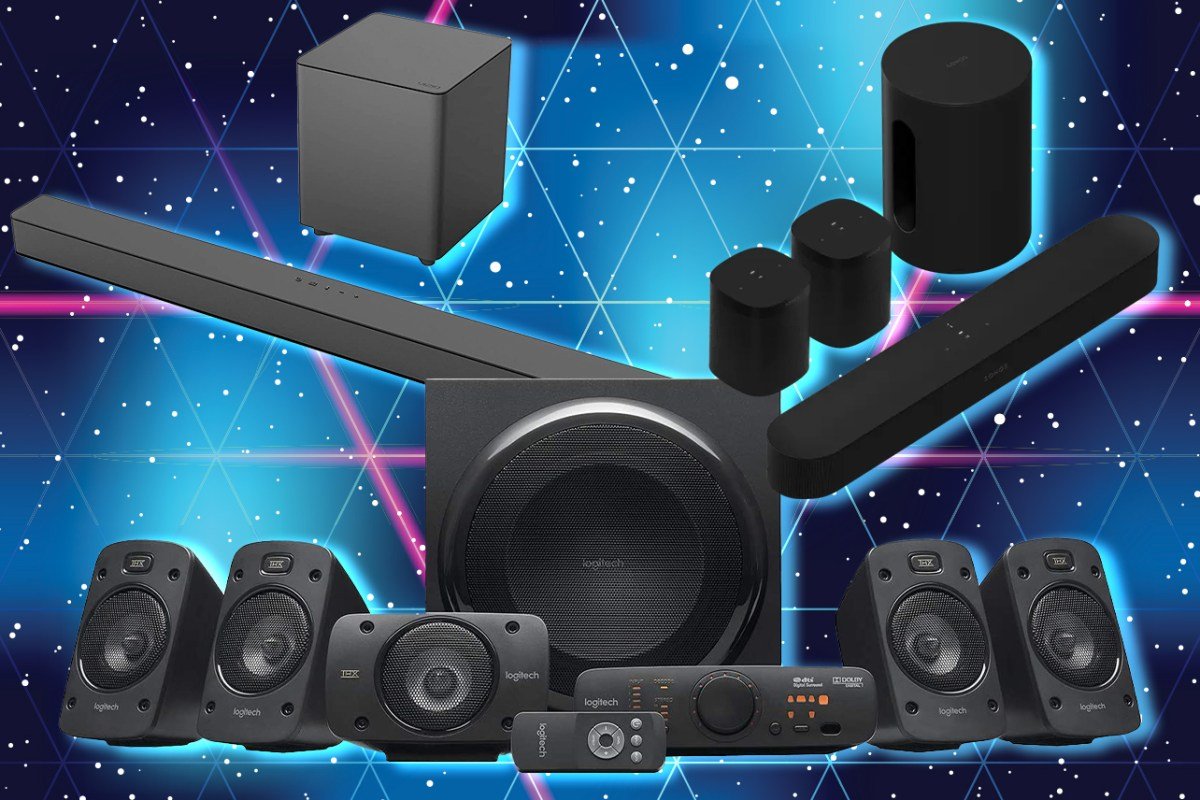 There are many components that go into building a truly spectacular home theater. Perhaps the most crucial? Cinematic sound. Relying solely on TV speakers may be fine for some; however, if you're going for an impressive, immersive setup with a large screen, you'll want to invest in something that really fills a room, whether that's a set of multiple speakers, a bar soundbar and a woofer, just a soundbar, or an all-in-one product.
If you're going for a complete setup, it's essential to know what each part does. Soundbars are usually placed in the center of the room, under the TV. Additional front speakers can go to the left or right of the TV, while surround speakers are designed to be placed elsewhere in the room. Subwoofers are important because they bring out the low bass of whatever is playing, but placement is less critical. Wherever you have space, a subwoofer will still do its job.
There are a ton of home theater speakers on the market in a variety of price points. Whether you're going for a modest setup for a small room or your home theater is the biggest room in your house, we've got you covered with well-reviewed choices across price points and equipment types.