For the past few years I've been firmly on the Roku team, starting with the original Streaming Stick Plus and go to of the year Few years ago. Roku's software has changed a lot over the past five years, for better or for worse, and it got me thinking about how things have changed with its rivals.
I was disabled using an Amazon Fire TV Stick for various reasons, especially on the software side. But five years is a very long time, especially in the tech industry, so has that changed? So I swapped my Roku for the Amazon Fire TV 4K Max Stick to find out if I missed something.
Why I love Roku so much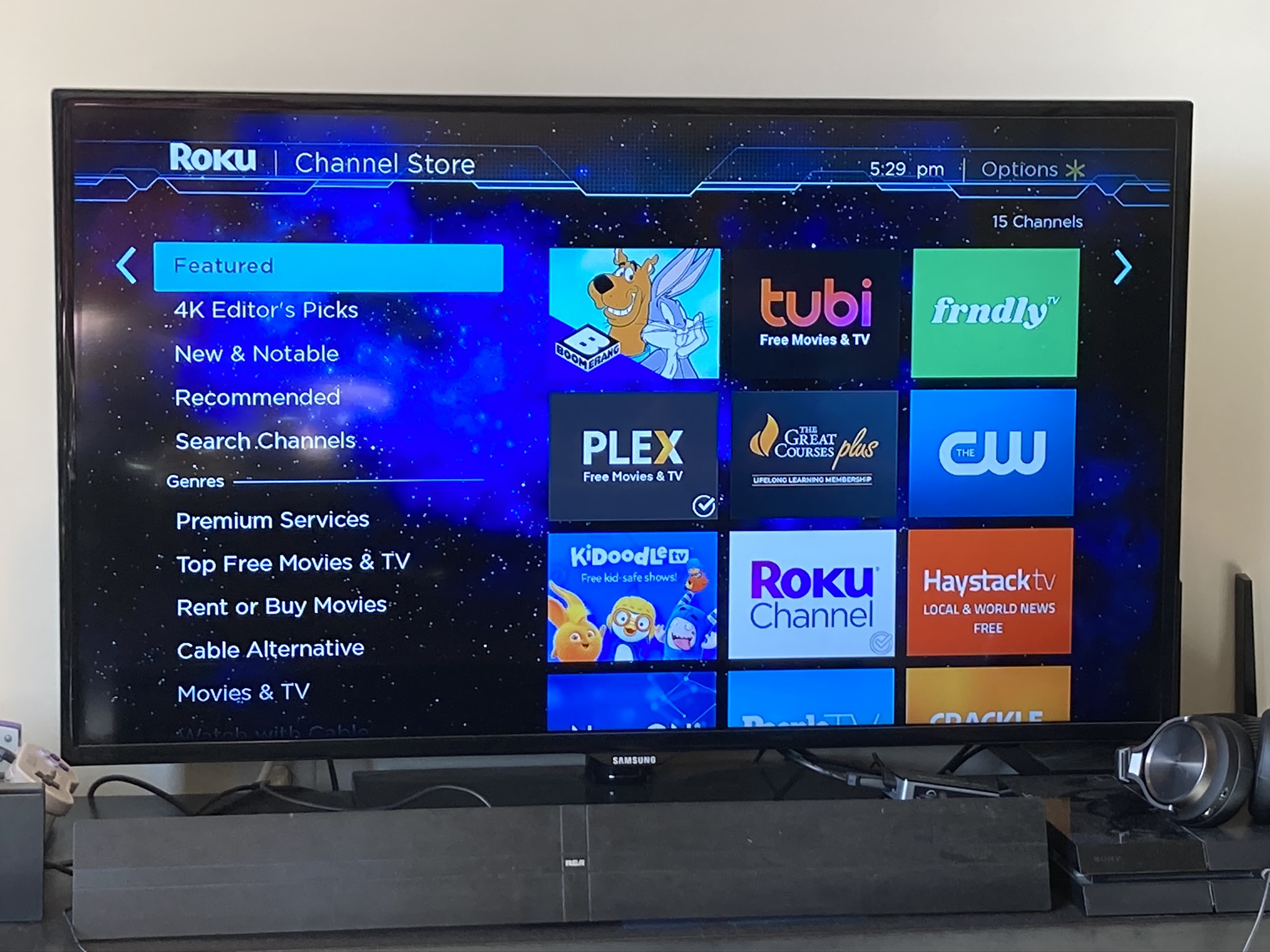 The main thing that drew me to Roku and kept me there for so long was the interface. Even to this day, Roku claims to offer an unbiased approach to its system, refusing to offer favoritism to one service or another. A policy that Roku claims caused rift with Googlewhere access to YouTube and YouTube TV would have been ransomed unless Roku gave in and gave preferential treatment to Google.
Back when I switched in 2017, Roku didn't have much interest in its own streaming service. The Roku channel had only just launched in the US and wouldn't be coming here to the UK for almost three years. So back then, there really wasn't anything Roku could push you towards. This has changed, but only to a small extent.
Roku can and will add things to nudge you Channel of the Year. The device's screensaver contains advertisements for Roku content, and pressing Play by mistake may take you there directly. Other promotions also appear, some in place of advertising and some to try and promote particular Roku content – like Bizarre: the story of Al Yankovic.
Generally, though, it doesn't get in the way of finding and using your favorite apps, which I appreciate.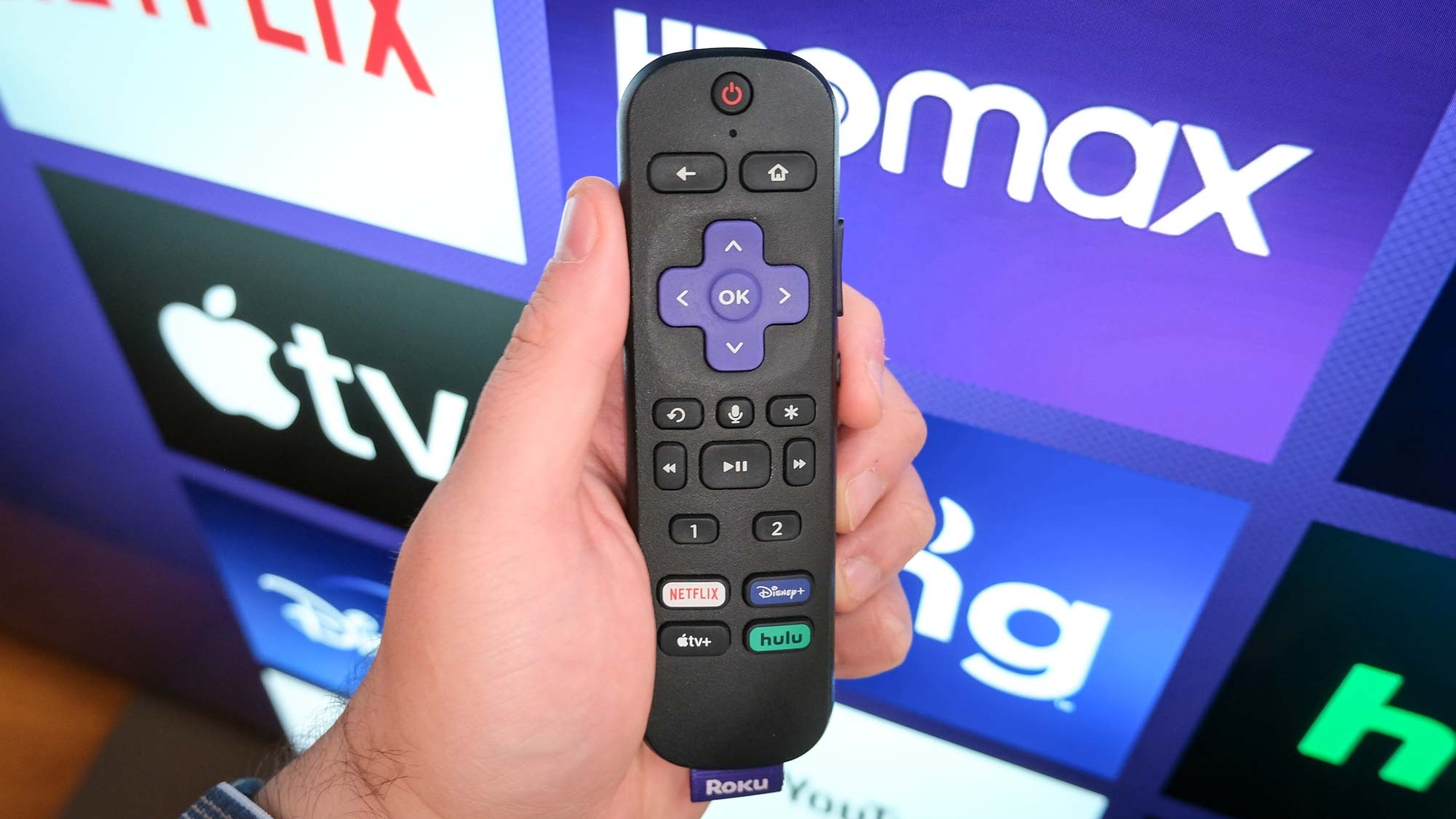 Even regular on-screen advertising isn't that intrusive. I don't recall there ever being video ads that take over your screen, and most of the time they seem relegated to the other side of a handful of screens. I would prefer no ads, but Roku's current advertising levels seem like a reasonable compromise.
When I made the switch to the Roku Streaming Stick Plus, it also happened to be one of the first devices capable of taking over your TV's power and volume. This is obviously no longer true, and all best streaming devices offer this functionality to some extent – Amazon included. This is just one example of how Rivals have changed in the years since I last used them.
However, the remote also has one thing I can't stand about Roku, and that's the buttons announcing specific services. The fact that they're there annoys me to no end, especially since I don't use three of the four, and it's made worse by the fact that there's no way to customize the apps they are linked.
Upgrade to Fire TV Stick 4K Max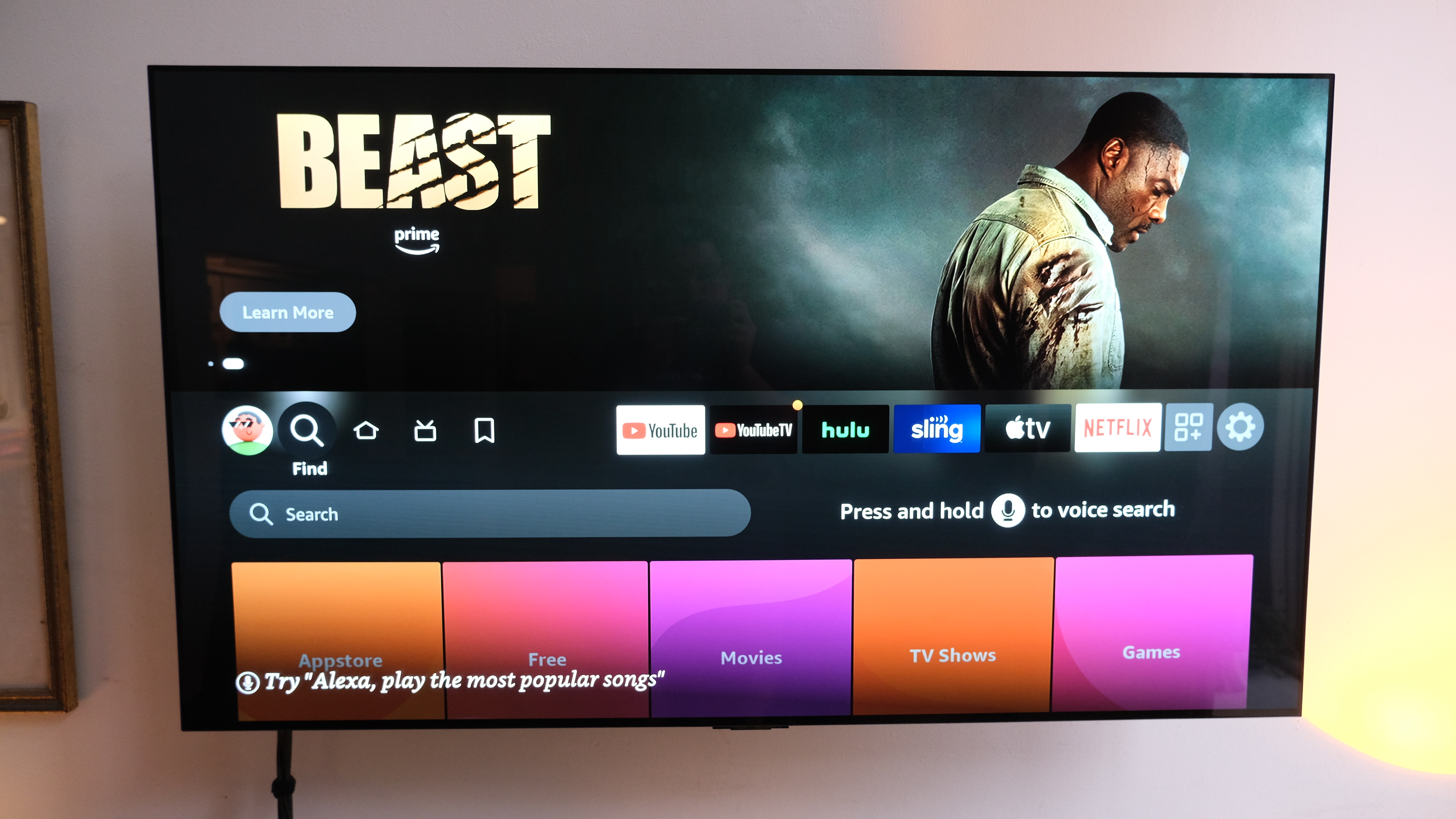 I've spent just over two weeks with the Fire TV Stick 4K Max at this point, and I have a few thoughts. The main thing is that, like so many other things, the difference between a Fire Stick and a Roku is pretty minimal. All popular apps are available on both platforms, and the experience of using these apps is basically the same.
If Roku were to go away tomorrow and someone told me I couldn't use its products anymore, I could get by on a Fire TV Stick. Then again, I still vastly prefer the general Roku experience to what Amazon has peddled.
My main issue is that Amazon's interface still sucks. Like really sucks, as everything seems to be designed to push you towards Amazon content, with third-party apps getting very little screen real estate. In fact, the setup process included two prompts, asking me if I wanted to sign up for Prime Video or Amazon Kids Plus. And that was before I even got to the homepage.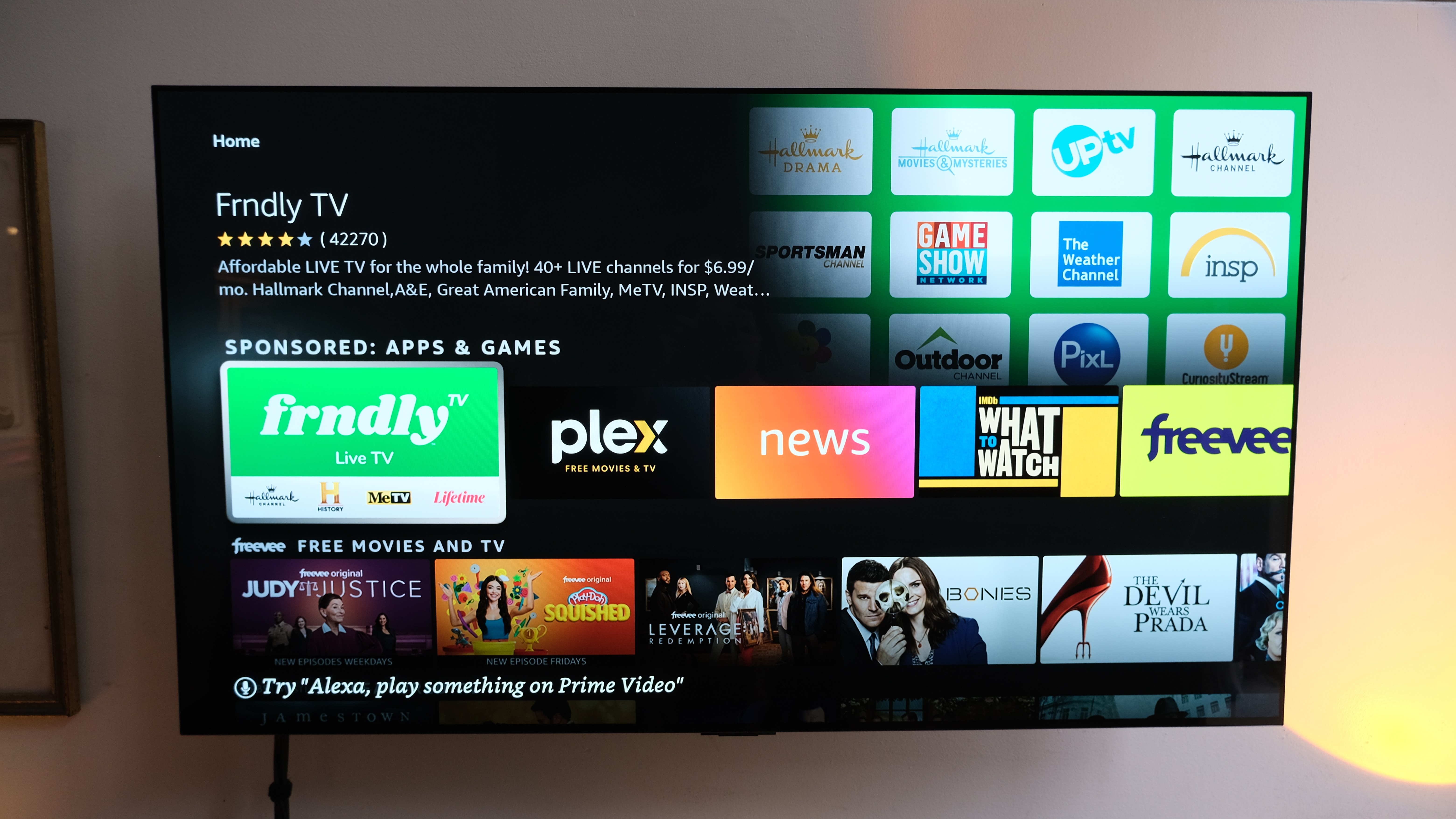 The home page itself is a large content banner ad, a small quick launch app menu, followed by a list of recently used apps and recommendations for what you might want to watch next, including live streams. All potentially useful, but put seemingly at the expense of your own content.
Scroll down and things get a bit more extreme, with a seemingly endless list of sponsored content and recommendations – the majority of which push you to an Amazon streaming service or its digital storefront. Other content slips in occasionally; I have definitely seen content from Paramount More, Pluto TV and Britbox.
This system might be beneficial if you're having trouble watching something, and you don't mind potentially paying Amazon more money for the privilege, but it's definitely not for me. This is part of the reason why I deliberately chose not to use Fire TV devices in the first place.
So I much prefer to stick with the Roku system, which puts your streaming apps front and center, with the occasional advertisement popping up to the side.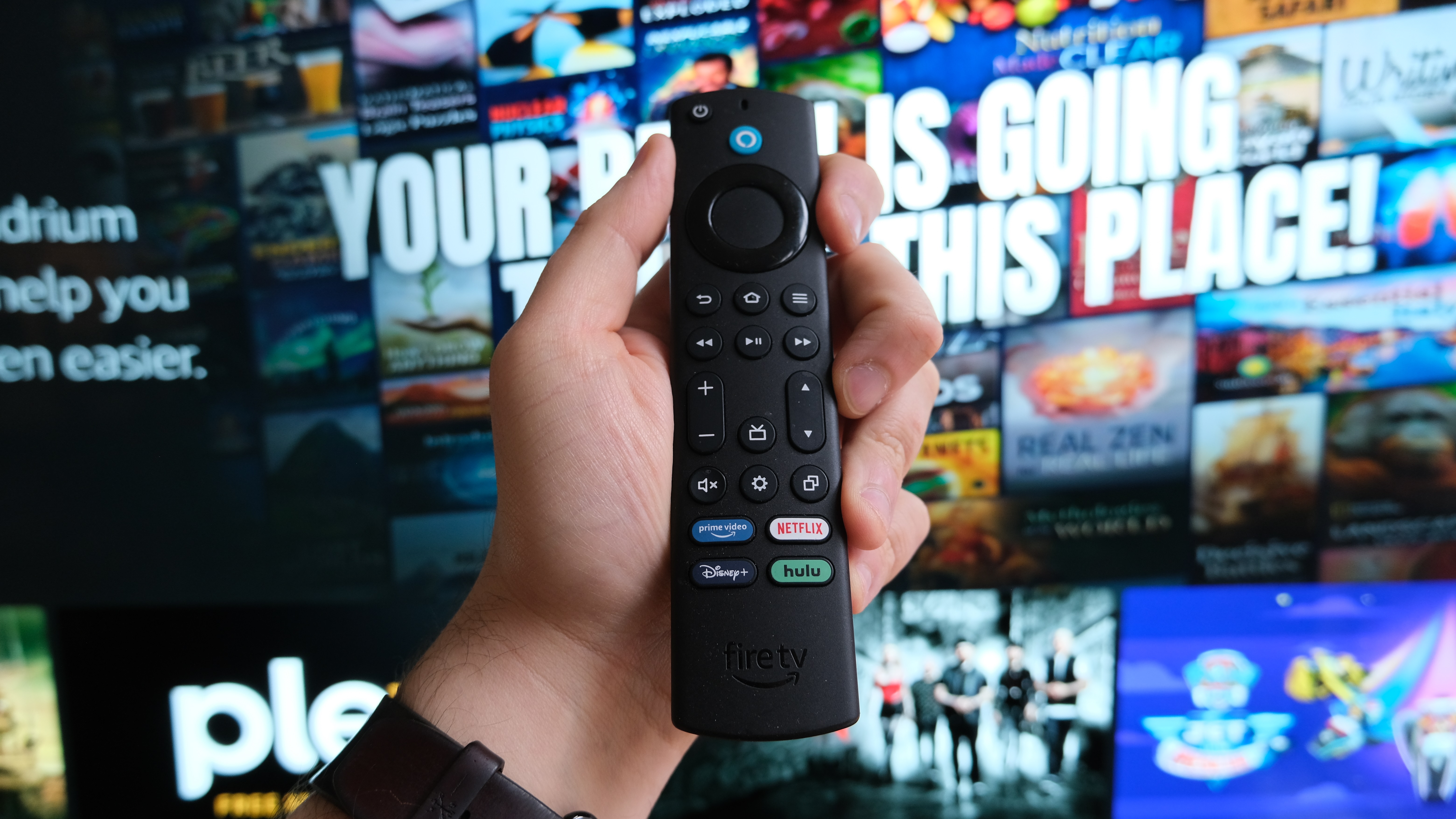 My other complaint isn't really a complaint per se, but Amazon's remote layout made me retrain my muscle memory a bit. For the simple fact that it lacks the Roku remote's dedicated fast-rewind button, which awkwardly happens to live in roughly the same place as the Fire TV Stick's back button.
So on more than one occasion I ended up going back to the menu screen instead of going back 10-30 seconds.
Going back in content can be done very easily, by flicking the left side of the navigation wheel. Roku also works this way, and both platforms allow you to press the opposite button to advance and multi-second intervals. It turns out that the adaptation period brings about a few embarrassing moments.
Fire TV Sticks have their advantages (sort of)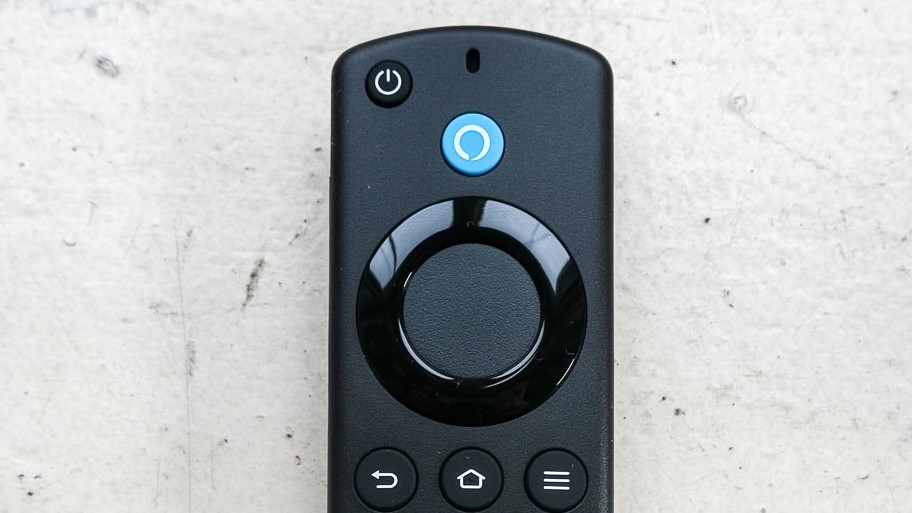 Of course, not everything is bad. The Fire TV Stick 4K Max comes with the Alexa Voice Remote, which lets you use Amazon's virtual assistant to find content and control what's happening on screen. All at the push of a button and with minimal setup required.
Roku's no-name voice search isn't as good, and in my time I've found it can still have trouble understanding what I'm saying. Roku also has limited Alexa support, which lets you control the TV using a standalone device. echo device. It can do a lot of the same, with the added benefit of controlling your smart home tech, but it's a pain to set up and the voice commands themselves require constant clarification of what should go where.
Luckily for me, I'm not a big fan of voice commands. It doesn't matter if it's my TV, my thermostat, my doorbell or whatever. Pass me the remote, or at the very least offer an app with a remote interface, which Roku and Amazon Fire TV devices do.
And, to be fair, Alexa is probably the only serious advantage a Fire TV Stick has over a Roku. But if you're like me, then frankly, nothing makes me want to make this change full time.
At the end of the line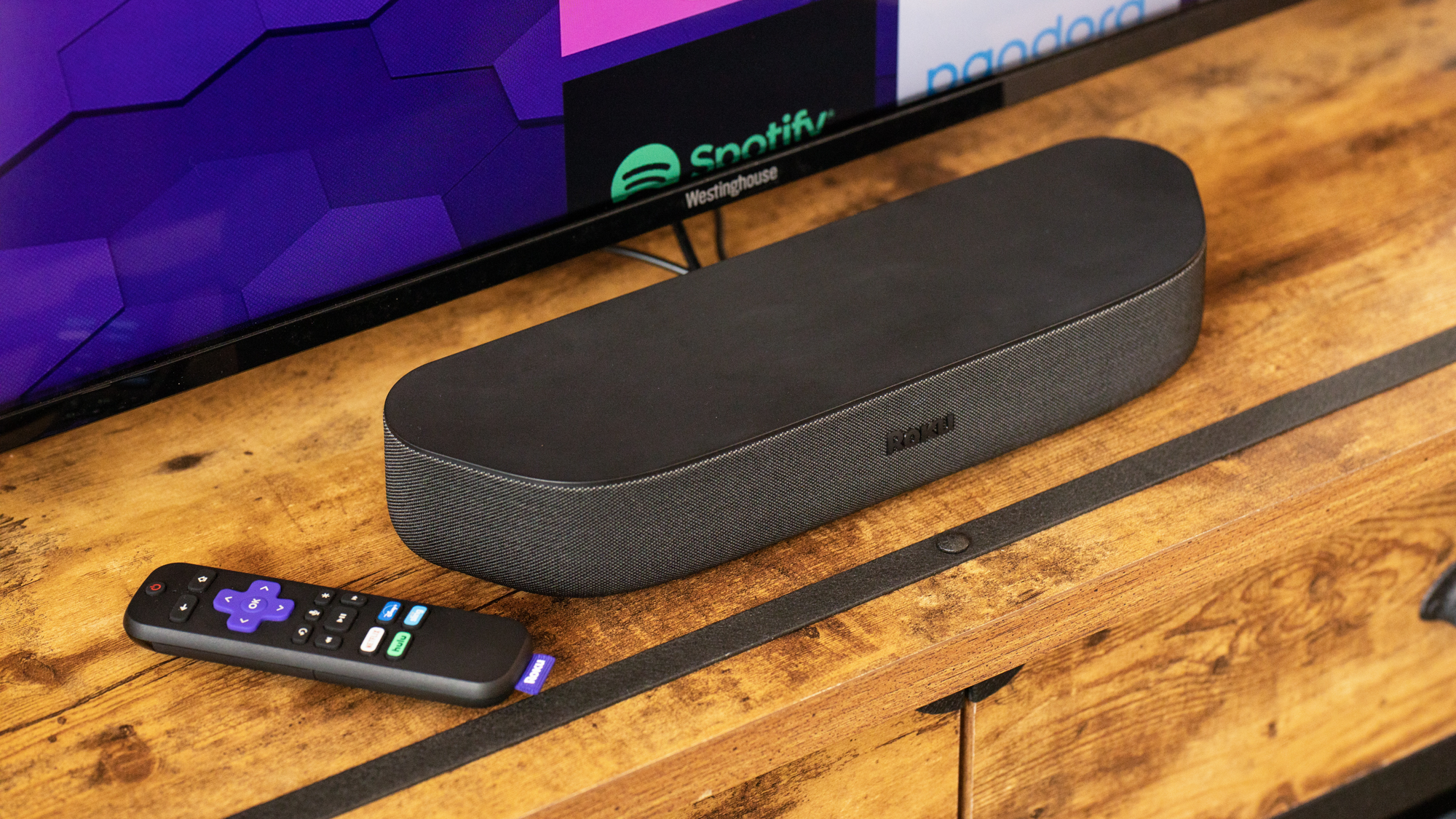 Many streaming devices these days are basically the same – or at least pretty close. Performance-wise, the difference between a Roku and a Fire TV Stick turned out to be virtually indistinguishable. The only difference that would actually differentiate if I looked Disney+ on Fire TV or Roku was the remote.
Again, the home screen interface couldn't have been more different. Roku has ads of varying levels of intrusion, but Amazon Fire TV is on a whole different level. I kind of get it that he wants to push people to pay for Amazon content, but Amazon needs to calm down.
If you can do that, they'll come, as the saying goes, and there's absolutely no need to shove it in consumers' faces every time they turn on their TVs. And until that happens, I'll stick with Roku — assuming nothing cleaner and that cheap comes along.