Before she was Catherine, Princess of Wales, she was Kate Middleton, a regular and intelligent student living in England.
At Princess Kate and Prince William's first official ceremony joint visit to cornwall today, the mom of three met a former teacher of hers. Professor Jim Embury was in the crowd as the Welsh took their royal walk past the National Maritime Museum Cornwall, and upon seeing him, the happily surprised Kate gave him a big hug.
Embury, who volunteers at the museum, taught now royal history at the preparatory school.
More from Cosmopolitan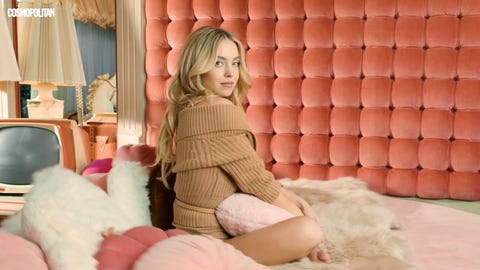 "The things you taught me, I now teach my children," she told him, according to Cornwall Live. Kate and William are the parents of Prince George, 9, Princess Charlotte, 7, and Prince Louis, 4.
Kate sat in Embury's classroom around 25 years ago, long before she joined the British monarchy, and he remembers her fondly.
"She was a fantastic student, and she was a great class," he said. Cornwall Live.
Kate then studied at the University of St. Andrews, where she graduated with a degree in art history in 2005, and where she met her husband, Prince William. The two married in 2011.
The Prince and Princess of Wales' visit to Cornwall today marks their first trip to the county at the south-west tip of England since becoming Duke and Duchess of Cornwall, a title they inherited After Death of Queen Elizabeth II last September. The couple also retain their titles of Duke and Duchess of Cambridge, Earl and Countess of Strathearn and Baron and Baroness of Carrickfergus.