When launched in 2019, the Leica Q2 was one of our favorite cameras. About three years later, we fell in love with the Leica Q2 monochrome iteration, the madness option in our best compact cameras gather.
We've yet to see a true successor in Q2, but rumors abound of a replacement on the way. According to the latest reports, a new camera, called the Leica Q3, will hit shelves in 2023 with the same 60MP full-frame sensor found in the Leica M11.
The official Leica M11 launch event video threw more fuel into the rumor mill. In the video, three white spaces reserved for future Leica cameras appear behind Leica's chief designer, Mark Shipard. In these empty slots were the roadmaps for the Leica M, Leica SL and Leica Q camera series.
We unpack the benefits of a new Leica Q-series sensor and detail what we expect and hope to see in the Leica Q3.
Leica Q3: release date and price
Previous reports of the new Leica Q included a leaked image (opens in a new tab) (below) of a Q model and data from an update to the Leica Fotos app showing two codenames: Leica Wilson and Leica Rene. In the leaked images, it is clear that the code name "Wilson" refers to the expected Leica Q3.
In 2022, Leica AG Executive Vice President Tech and Ops Mr. Stefan Daniel also confirmed that Leica was working on a Q3. "Yes, there will be a Q3 for sure. We won't stop there as the Q range is now part of Leica's product portfolio, but it's not for this year."
Since it's not if – but when – we think somewhere in 2023 seems likely. Maybe a Q3 in Q3?
Given the current financial climate, inflation and Leica's track record, the Leica Q3 is unlikely to cost less or the same as the Leica Q2, which was £4,250 / $4,995 / AU$8,500 (approximately) at launch; the Q2 cost $500 more than its predecessor. You can count on at least a gradual price increase for Q3.
There is also the matter of the monochrome version of the Leica Q2, the Leica Q2 Monochrom. This version was launched a year after Q2 (and with a premium of $1,000, or $5,995). It's probably wishful thinking to expect a dual launch, so black and white lovers might have to wait until 2024 if a Monochrom version of the Q3 is in the works.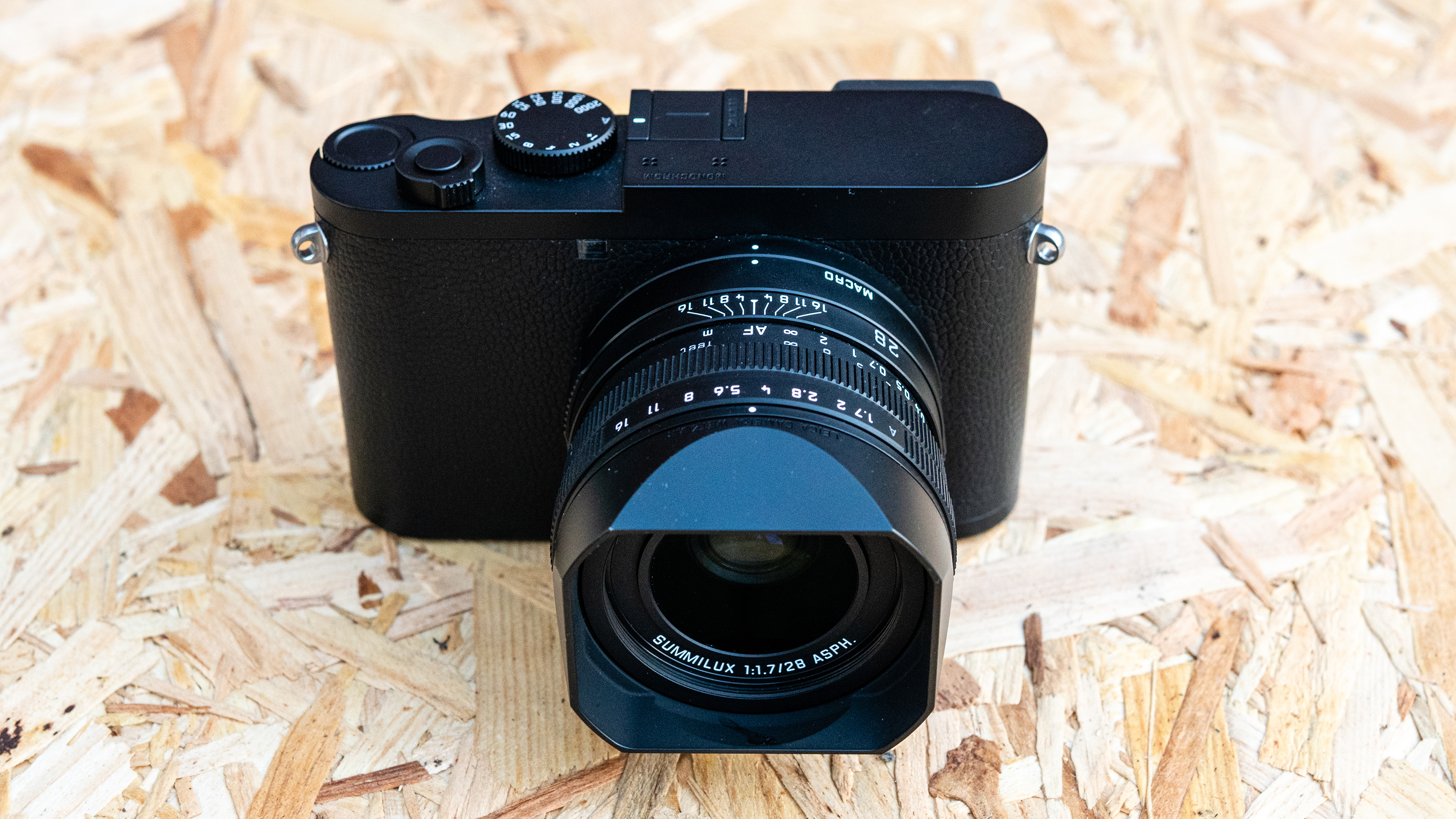 Leica Q3: Sensor
The Leica Q2 is capable of resolving fine detail with its 47MP full-frame sensor, but the Leica M11 took things up a notch with a 60MP sensor. Bringing this sensor to the Leica Q series is a practical decision and would be a solid upgrade.
One of the strengths of a high-resolution sensor is the extra cropping power, which is especially useful for a fixed-lens camera like the Leica Q2, which has a 28mm f/1.7 – similar to the field of vision of the main camera of a smartphone.
In fact, there is a function in the Q2 which simulates different focal lengths: 35mm, 50mm and 75mm. All it does is crop within the 28mm frame, but the tighter the crop, the lower the resolution (eg the 75mm option is 7MP). You should not need 60MP, but by boosting that already excellent 47MP resolution to an even better 60MP, you're going to enjoy better detail in cropped images.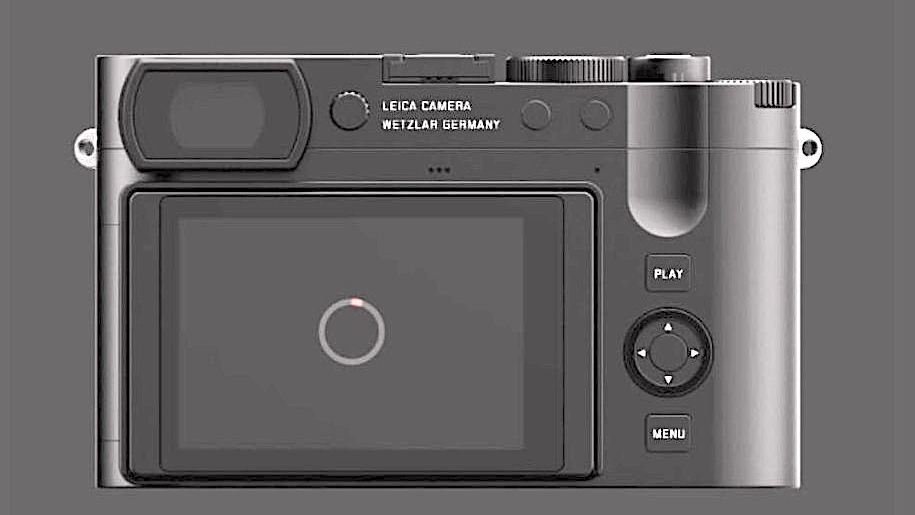 Leica Q3: Screen and EVF
The leaked image (above) shows the back of a Leica Q camera, and it's styled differently than the existing Leica Q and Q2 models. The buttons have moved from the left to the right of the screen, and it looks like a tilting design.
A tilting touchscreen would be a first for a full-frame Leica camera – and a step change in design for a brand steeped in heritage. A tilting touchscreen is a very handy feature for waist-level shooting, which is a popular shooting technique, especially among street photographers.
The EVF on the Leica Q2 is lovely – a big, bright display with a decent 3.69m-dot resolution and high refresh rate. However, we did experience occasional live view freezing, such as when using burst mode. It wasn't a frequent issue, but it did exist, and we're hoping for a smoother experience in Q3.
Could Leica also integrate EVF pupil tracking to help with autofocus detection? This is the one we would really like to see in Q3.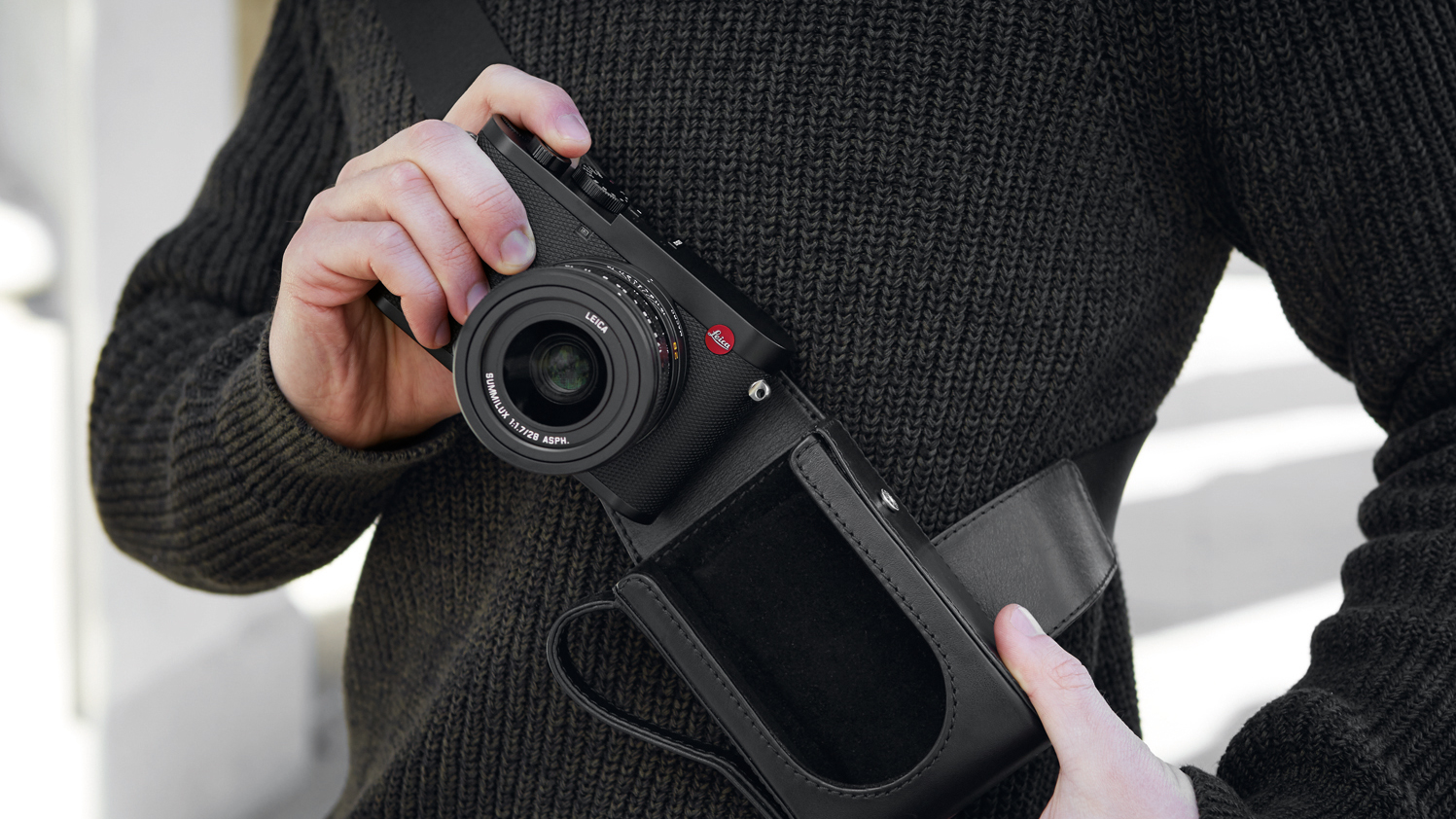 Leica Q3: Design
Beyond the screen, the leaked images don't hint at any other significant design changes in the Q3. It's a shame because the handling of the Q2 could really use an update. With no front handle and moderate textured finish, there's really nothing to grab around the front. Leica offers an optional (and expensive, of course) solution for the Q2 – an external handle – for around £110/$125.
Otherwise, the Leica Q2's design is refreshingly minimalistic, and we'd like Leica to keep it that way. Despite its simple button layout, there are plenty of ways to quickly navigate the camera controls. The Leica Q series is an antidote to a market flooded with complicated cameras.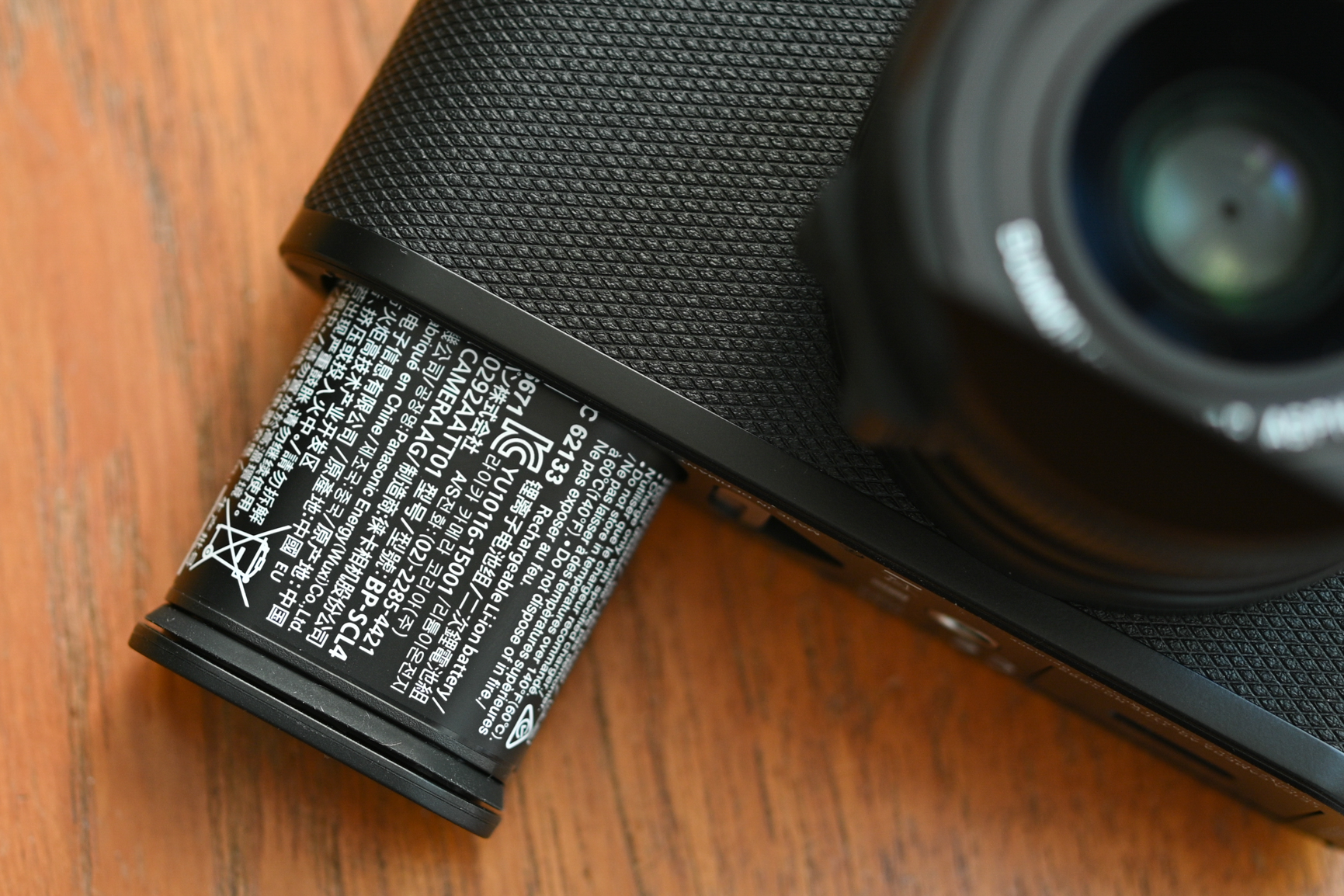 Leica Q3: Performance
A full-frame sensor and large, bright EVF are power-hungry, and it shows in the Leica Q2, which has a battery life of 350 CIPA shots. Can Leica work its magic to increase the Q3's battery life? It's unlikely; moreover, if the Q3's specs improved, a Q2-type battery would take an even bigger hit.
A new electronic shutter was introduced in the Leica M11 which triggered an ultra-fast shutter speed of 1/16000s. The Leica Q2 maxes out at 1/2000sec. That slower shutter speed might not be a deal breaker for street photographers, but an increase to 1/4000th with its mechanical shutter – or including that electronic shutter – could help the Leica Q3 shoot full advantage of its fixed Summilux 28mm f/1.7 lens in daylight, helping photographers achieve extremely shallow depth of field without blowing out highlights.
Taking everything into consideration, a new 60MP sensor, tilting touchscreen and possible electronic shutter are the likeliest and most noticeable changes we'll see from the Leica Q3, but we'll be sure to continue updates as needed. gradually. revealed.