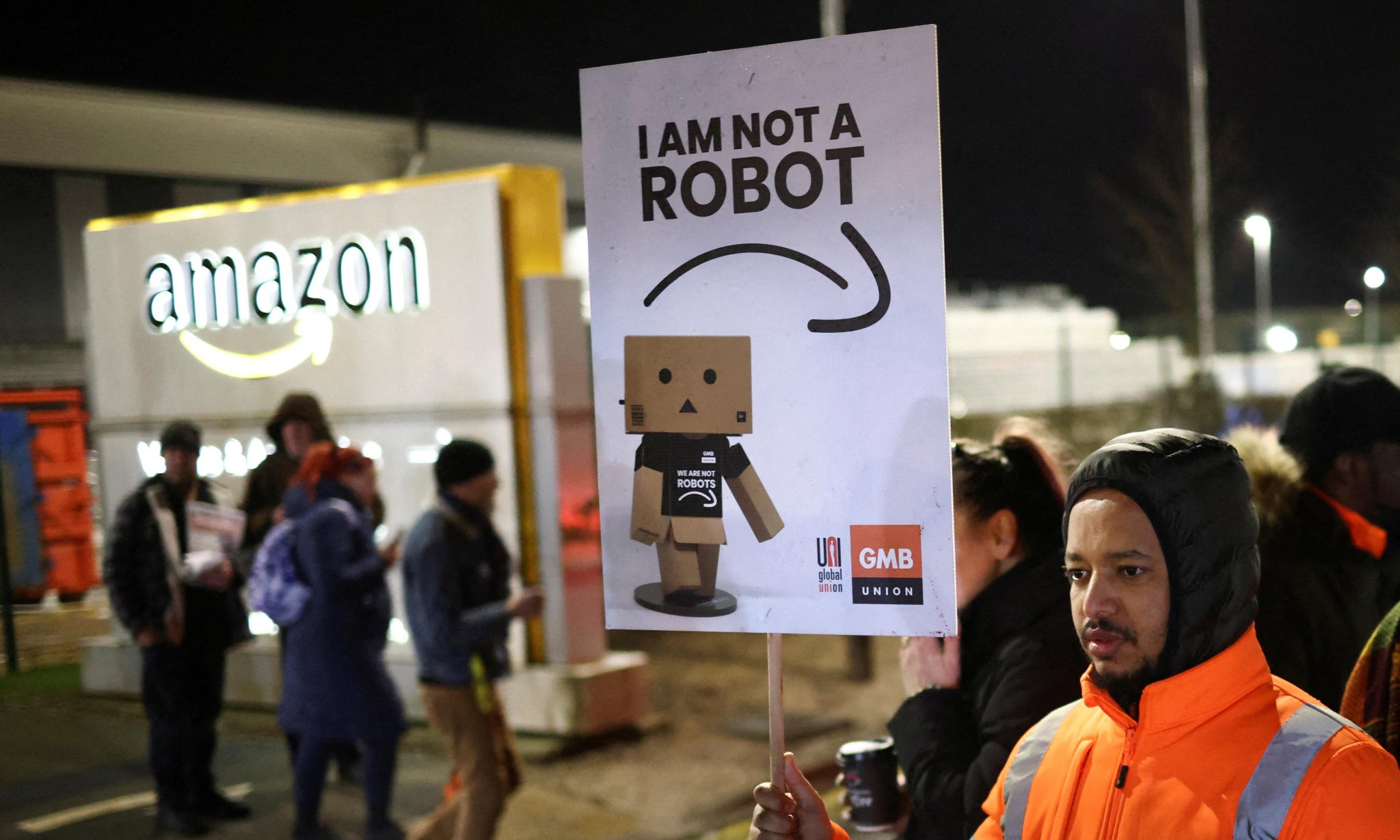 Amazon workers at a warehouse in Coventry have announced seven more days of strike action as they continue their push for better wages.
More than 310 workers at a giant distribution center in the West Midlands city will strike on February 28, March 2 and March 13-17, according to the GMB union.
The workers became the first employees of the online retailer in the UK to go on strike on January 25. They demand a higher salary and also complained about authoritarian management practices and long hours.
The strike threat came as workers across the UK economy face a steep drop in wages in real terms due to high inflation. However, it also follows an announcement made last month by Amazon Chief Executive Andrew Jassy that the company must reduce 18,000 jobs worldwide in response to slowing economic growth after the pandemic tech boom.