CNN
—

Austin Majors, a former child actor best known for his role in "NYPD Blue," has died, according to the Los Angeles Medical Examiner's Office. He was 27 years old.
Her sister, Kali Majors-Raglin, confirmed the news to CNN in an email.
Majors, whose full name was Austin Setmajer-Raglin, died Feb. 11. The cause of death is still under investigation, according to medical examiner records.
In a statement, his family called Majors "an artistic, brilliant and kind human being."
"Austin has taken great joy and pride in his acting career," the statement read. "Ever since he was little, he never knew a stranger and his goal in life was to make people happy."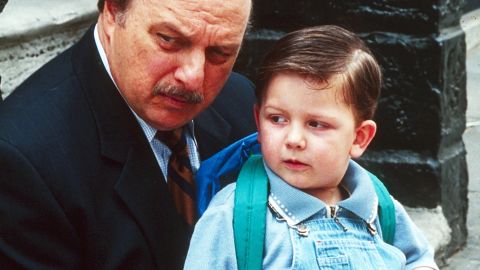 The former child actor's breakout role came in 1999 when he played Theo Sipowicz, son of Det. Andy Sipowicz (Dennis Franz) in ABC's crime drama "NYPD Blue." Majors appeared in 48 episodes from 1999 to 2004, according to IMDB.
Majors continued to appear on various TV shows throughout the years, including guest appearances on "ER" and a two-episode arc on the "Hercules" miniseries as the voice of Hyllus in 2005. other shows the Majors have appeared on include "NCIS," "According to Jim," and "Desperate Housewives" through 2007.
The last professional credit was a guest role on CBS's "How I Met Your Mother" in 2009. He was also active on YouTube, his sister said.
Majors, who "enjoyed camping and fishing," graduated from USC's School of Motion Picture Arts and had a passion for directing and producing music, his family's statement added.
"Austin was the kind of son, brother, grandson and nephew that made us proud and he will be deeply missed forever," the statement read.