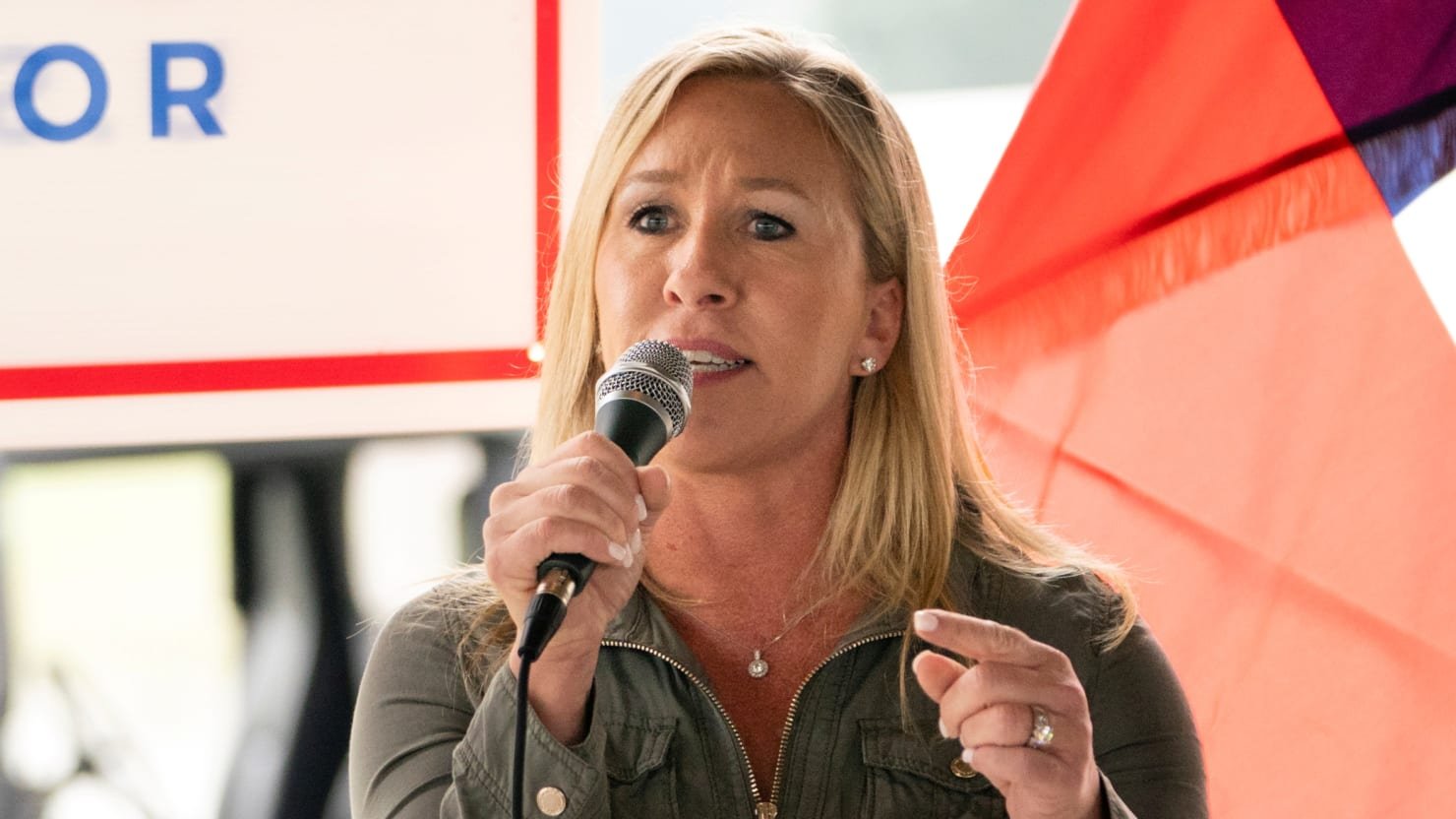 Far-right legislator Marjorie Taylor Greene has once again inserted herself into topics she knows nothing about – and social media users don't.
THE Georgia Congressman made an unpredictable comment regarding Super Bowl shows and diversity on Sunday, praising country singer Chris Stapleton on Twitter for his performance of "The Star Spangled Banner" before the match between the Kansas City Chiefs and the Philadelphia Eagles.
"Chris Stapleton just sang the most beautiful national anthem of the Super Bowl," she tweeted. "But we could have done without the rest of the awakening."
Greene conveniently praised Stapleton, the only white artist, after previous performances by black singers were far from revival-oriented. Sheryl Lee Ralph sang "Lift Every Voice and Sing" to applause from the crowd, and Babyface sang "America the Beautiful." Rihanna was also set to perform her highly anticipated halftime show, which had absolutely nothing to do with anything outside of the singer's pop career over the past 15 years and her unveiling. pregnancy surprise.
Too bad Greene didn't do some research before going public with his tweet.
Ultimately, Stapleton strongly believes that black lives matter.
In 2020, the country singer said in an interview with CBS this morning that the death of George Floyd shook him and changed his view of the country, and the protests that followed left him in awe.
"I think everyone should do more. It's time for me to listen. And it's time for other people to listen," he said. "I thought we were living in another country. … I feel like the country I thought we lived in was a myth.
Greene must have missed the memo.
"You really hate blacks and browns, don't you?" " author John Pavolitz asked.
"So in MAGA terms, shouldn't all black artists have performed?!?!" former NFL player Kevin Aldridge interrogates.
"Shut up Cruella," tweeted blogger Bill White.
"You supporting the BLM guy is actually pretty positive," writer Morgan Cameron Ross writing. "Good on you!"