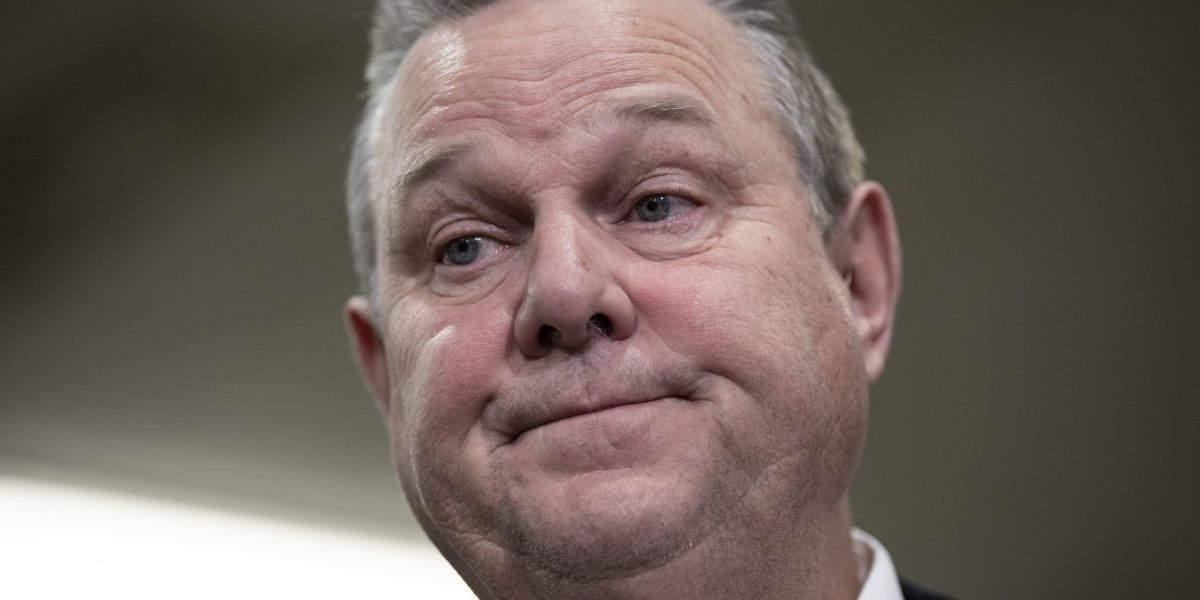 Sen. Jon Tester (D-Mont.) is stepping up his efforts on his proposed restrict foreign ownership US farmland, linking his decision to the alleged Chinese spy balloon that passed over his state last week.
"People should be able to sell to whoever they want to sell to, but not in this particular case because China wants to hurt us," Tester said on CBS. Confront the Nation on Sunday.
Testor suggested the ban would extend to private Chinese companies, saying "they're all tied to the Chinese communist government anyway."
On Jan. 31, Tester and Sen. Mike Rounds (RS.D.) introduced a bill which would include the Agriculture Secretary of the Committee on Foreign Investment in the United States (CFIUS), which reviews the national security implications of potential foreign investment in the United States
"It's a ban against China, Russia, North Korea and Iran, people who don't want to see us exist as a nation anymore," Testor said Sunday. "I don't think they should have the ability to try to dictate our food supply."
Tester criticized the United States' response to an alleged Chinese spy balloon, which was first noticed over Montana. During a Senate hearing last week, Tester asked defense officials why "that baby wasn't out long before." The United States finally shot down the balloon off South Carolina, a week after it entered American airspace.
Chinese officials first apologized for the ball, affirming it was a "civilian airship" that had derailed. Yet Beijing's tone has hardened since the balloon was shot down, calling the US military operation "overreaction."
The US has shot down three more 'flying objects' since then, most recently on Sunday evening as an 'unidentified object' passed overhead Lake Huron. Officials did not share details about the targeted objects. (Even China is now stepping up operations against unidentified flying objects, with local media suggest the country may be moving against an object sighted around Qingdao City.)
Does China own US farmland?
Foreign, and particularly Chinese, involvement in American agriculture is the latest hot spot in relations between the two powers. Chinese entities own less than 1% of US private farmland at the end of 2020, according to the the wall street journal.
Yet the total holdings of Chinese entities increased four and a half times between 2010 and 2020. And Chinese investment in agribusiness is growing: in 2013, the Hong Kong-based company WH Group bought Smithfield, the largest pork producer in the world.
Last Tuesday, the North Dakota town of Grand Forks voted against a proposal by Chinese agribusiness company Fufeng Group to build a $700 million corn mill. The city council's unanimous vote ends a months-long battle over the factory project, which would have been located near a US Air Force base.
Local officials, such as Grand Forks Mayor Brandon Bochenski, originally hailed the agreement when it was concluded in November 2021. Still, locals and American politicians said they feared the plant could become a secret spy base against US military operations.
CFIUS denied a request to review the deal last december, citing lack of jurisdiction. The US Air Force intervened instead, calling the potential plant " significant threat national security" in a letter to Senators John Hoeven (RN.D.) and Kevin Cramer (RN.D.). City officials like Bochenski cited the letter in their decision to halt the project.
Learn how to navigate and build trust in your business with The Trust Factor, a weekly newsletter examining what leaders need to succeed. Register here.