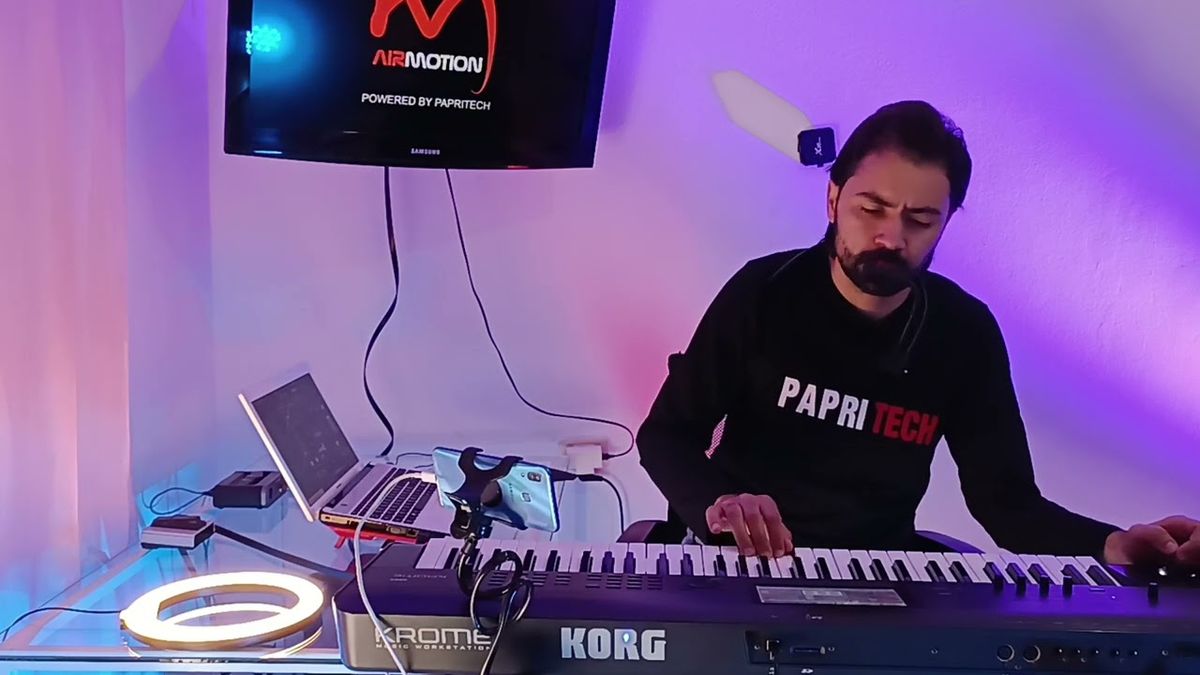 Although breath control has been built into the MIDI specification since its inception, it remains a relatively rare sight in electronic music performance, despite the fact that a variety of MIDI wind controllers are available to those who wish to experiment.
Papritech hopes to change all that with AirMotion, a wearable breathing controller equipped with motion sensors for added dimensions of control. The device sits on the neck with a mouthpiece hanging just in front of the face, meaning the wearer can keep their hands free while playing a keyboard or synthesizer.
In addition to breath control, AirMotion offers four dimensions of motion control that can be mapped to individual parameters in any MIDI compatible instrument. These are activated by tilting the head forwards, backwards, left and right.
In the video above, a member of the Papritech team demonstrates this by performing Guadalupe Pineda's "Historia de un Amor", with AirMotion connected to control a number of parameters in the SWAM Tenor Sax software instrument.
The device's mouthpiece is used to control expression, while various head movements are used to control the plug-in's emulation of performance techniques such as vibrato, tongue flapping, grunting and the sound of breathing.
AirMotion connects wirelessly to your smartphone, which can then be connected to an instrument or DAW to transmit MIDI signals from the device. An accompanying Android app can be used to configure the device and change breath sensitivity, offset and MIDI channel.
AirMotion is available now and costs $122.
Find out more on the Papritech website.
Revisit our article on how the latest MPE, touch and gesture controllers could revolutionize your approach to music production.