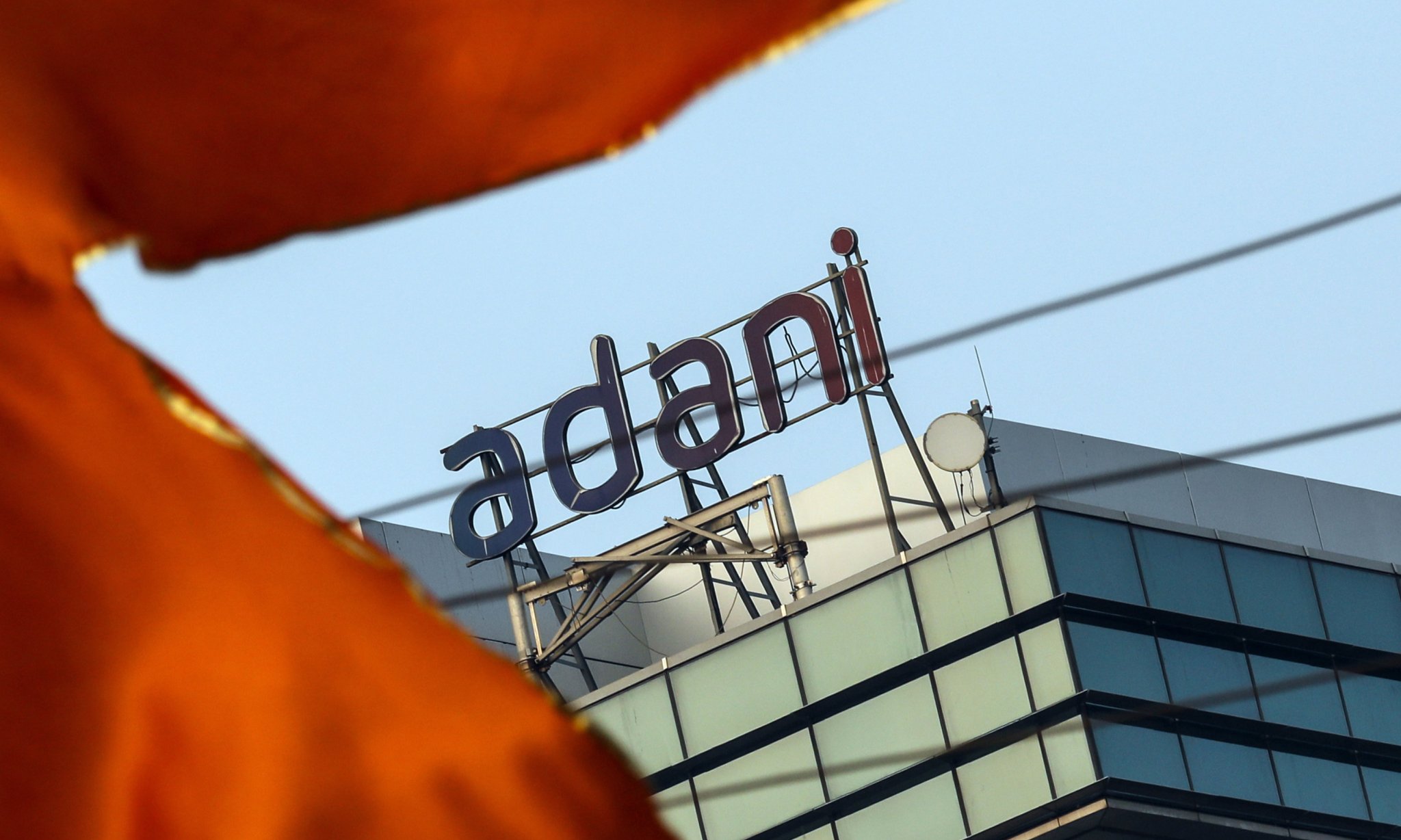 The troubled conglomerate Adani Group faces an investigation by Indian regulators into allegations of fraud by US investor Hindenburg Research, as a brief reprieve in pressure on its shares gives way to more selling.
The stock market rout wiped more than $125 billion from shares of Adani's listed companies, representing well over half of its total value, in the three weeks since its inception. accused of being burdened with debt and engaging in a "brazen scheme of inventory manipulation and accounting fraud".
Adani, an Indian power port conglomerate that owns the Carmichael coal mine and rail operations in Queensland, denied the allegations in a detailed answer of 413 pages.
It has appointed accounting group Grant Thornton to audit some of its listed companies, Reuters reported, as Adani tries to allay investor concerns about its labor practices and related party dealings.
The relentless sale of Adani shares accelerated after the conglomerate earlier this month canceled plans for a $2.5 billion share offering, citing volatile markets, raising concerns about its ability to raise capital and repay debt.
The Securities and Exchange Board of India is investigating any potential impropriety in the share sale, which was led by flagship Adani Enterprises before the capital raising was cancelled.
The market regulator is also investigating the allegations made in the Hindenburg report as well as market activity immediately before and after the report's release, Reuters reported.
One of Hindenburg's most serious allegations involves claims that Adani uses shell companies to manipulate the price of listed companies by holding large positions. Adani denied the allegation and said all related party transactions were properly disclosed.
Adani has repeatedly said that his balance sheets are healthy and that he has safe assets and strong cash flow.
Tim Buckley, a former investment banker and managing director of Climate Energy Finance, said Adani will try to weather the storm.
"He is going into cash preservation mode. Adani may have to sell some assets, but that won't be final unless a regulator proves some of the allegations," Buckley said.
Although Adani's operations and transactions are international, regulators outside India, including in the United States and Australia, have not launched formal investigations.
Shares of Adani-listed companies found some relief from selling pressure last week with daily gains posted. But that gave way to more selling this week, with most listed entities seeing steep share price declines on Monday and early trading on Tuesday.
The crisis engulfing one of India's biggest companies and its billionaire chairman, Gautam Adani, has weighed on the entire Mumbai-based equity market and spilled onto the streets with opposition MPs call for an inquiry.
Adani is in talks with a prominent Abu Dhabi investor linked to the royal family for a capital injection, India's Economic Times reported. He also reportedly hired senior attorneys at Wachtell, Lipton, Rosen & Katz in New York for advice on how to stem the crisis.
Adani threatened to sue Hindenburg, who said he welcome legal action.