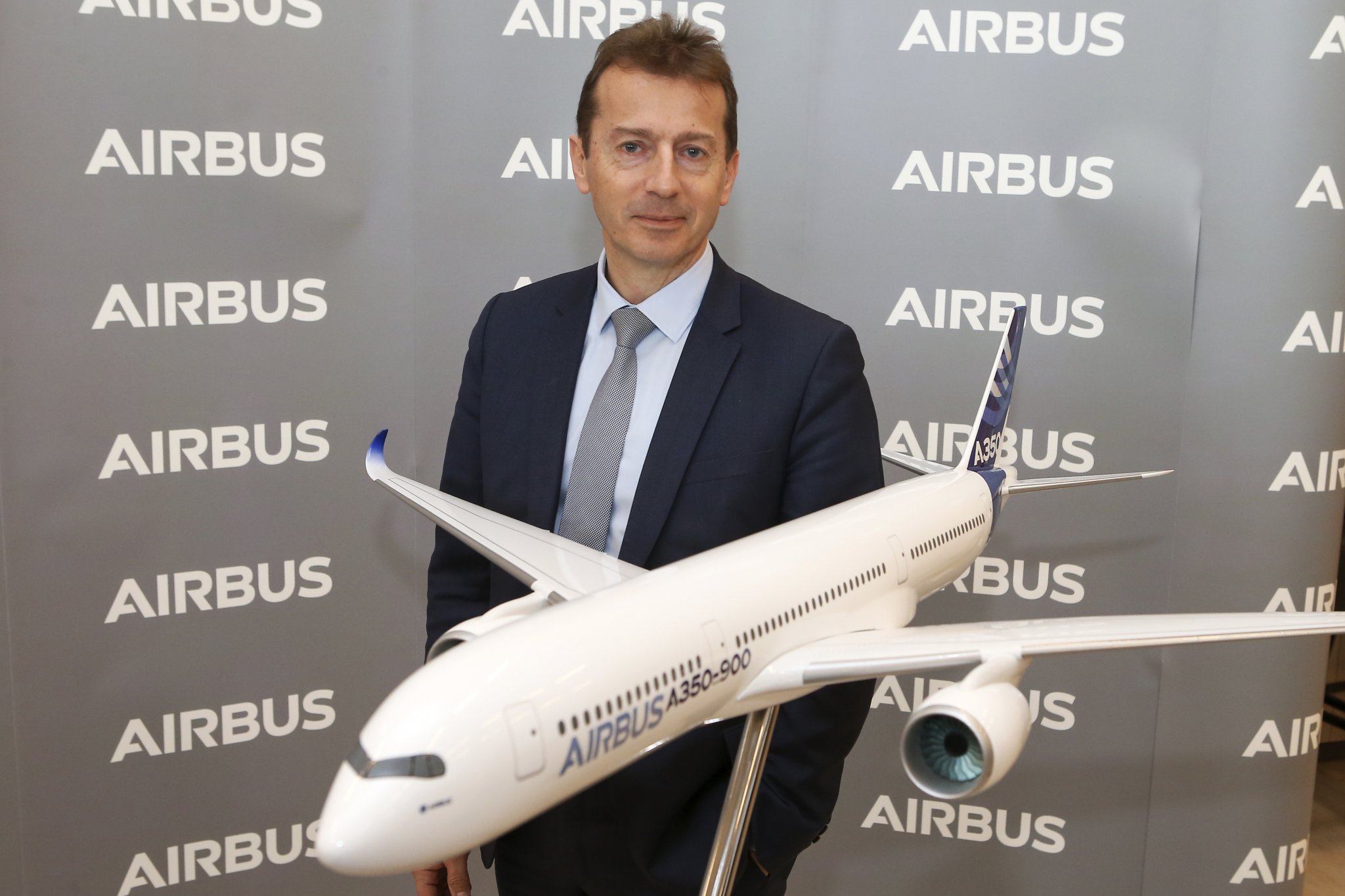 PARIS (AP) — The owner of Air India said Tuesday the carrier is buying 250 Airbus jetliners, a mammoth order underscoring growing demand for air travel fueled by the country's growing middle class.
The airline is buying 40 wide-body A350s and another 210 narrow-body A320neos, Tata Sons Chairman Natarajan Chandrasekaran said during a video conference call with Indian Prime Minister Narendra Modi and French President Emmanuel Macron.
The Toulouse, France-based aircraft maker did not disclose financial terms of the deal, which could be worth tens of billions of dollars.
"Today is a historic moment for India, for Air India and for Airbus," Airbus CEO Guillaume Faury said during the video call. The size of the order "demonstrates the Indian aviation industry's appetite for growth. It is the fastest growing in the world.
Air India, India's largest international carrier and second national carrier, is seeking to reinvent itself by expanding its operations and modernizing its fleet. The new jets will help Tata compete with India's dominant carrier, IndiGo.
Chandrasekaran said the A350s will be used to "fly very long distances around the world". Single-aisle A320s are generally used on short-haul routes. He said the airline had "significant options" to increase its order.
Tata Sons, India's oldest and largest conglomerate, took over ownership of the debt-ridden national carrier last year. The Tata Group pioneered commercial aviation in India when it launched the airline in 1932. It was taken over by the government in 1953.
Modi and Macron applauded the deal, both saying it is a sign of the strengthening "strategic partnership" between their countries.
"India is going to be the world's third-largest aviation market," Modi said. Over the next 15 years, it is estimated that India will need more than 2,000 aircraft and "today's historic announcement will help meet this growing demand", he said.
Macron called the agreement a "new success" in the strategic partnership between India and France and an opportunity to "develop new areas of cooperation with India".
Tata integrates Air India with Vistara, which it jointly manages with Singapore Airlines, and with Air Asia India, which it manages with Malaysian discount operator Air Asia.