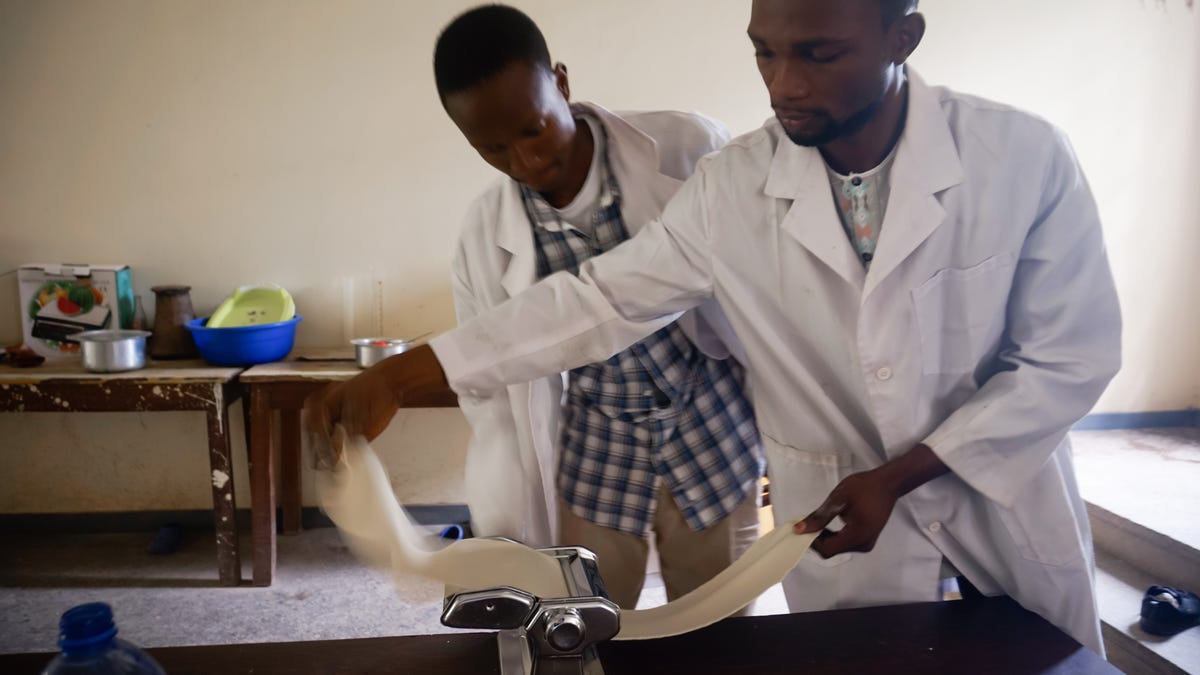 Every morning, Madeleine Kombozi, 38, sets up a stand in front of the Chololo Institute, a technical high school in the Makiso commune in the center of Kisangani in the Democratic Republic of Congo. She turns on the hob and begins to cook pasta, locally known as spaghetti, for students and passers-by.
Kombozi, a mother of five, is one of many women who make a living on the streets of Kisangani selling spaghetti, a popular breakfast among the Boyomes, as the people of Kisangani are called. But she is probably the only one to cook spaghetti made from cassava flour.
War in Ukraine and wheat shortage
After working as a street food vendor for more than two years, Kombozi switched from wheat spaghetti to cassava spaghetti during Russia's invasion of Ukraine. disrupted world grain markets and drive up prices.
The DRC imports almost all of its wheat. Cassava, on the other hand, is widely available in the region.
Kombozi buys its cassava spaghetti from a small manufacturing plant set up at the University of Kisangani by a group of biotechnology students who hope their experience will help offset wheat shortages.
Enabel, the Belgian government's development agency, donated the equipment, and 10 students are working on a voluntary basis, advised by Professor Onauchu Didy.
"I am very proud of these students, who have learned to combine business with pleasure so that spaghetti remains available for housewives", says Didy.
Every day, the students can produce more than 100 packets of 250 grams (9 oz) each, which they sell for 1,000 Congolese francs (49 cents). In Kisangani, a package of wheat spaghetti of similar size sells for up to 30,000 francs ($14.77).
"We already supply spaghetti to restaurateurs and other traders," explains Jonathan Sembaito, 28, a student.
Sembaito concedes that the job is not easy, as the production is completely manual. "We have to buy the cassava [cassava] 10 to 11 months before then we have to dry it in the sun because we don't have dryers," he says.
The packaging is made of paper imported from Uganda – to combat non-biodegradable waste and mitigate environmental pollution, says Sembaito – and delays in delivery can also slow down the process.
Chantal Baimoli, a housewife who buys cassava spaghetti, is delighted with the innovation: "It allows us to have local spaghetti, and that makes me very proud because there is no difference in taste. My kids love it. »
While 25 kg (55 pounds) a day will barely supply a city of 1.37 million people, Kombozi's customers are at least satisfied. "They eat without complaining," she says. "They never mentioned the different tastes."
This story was originally posted by World press review.