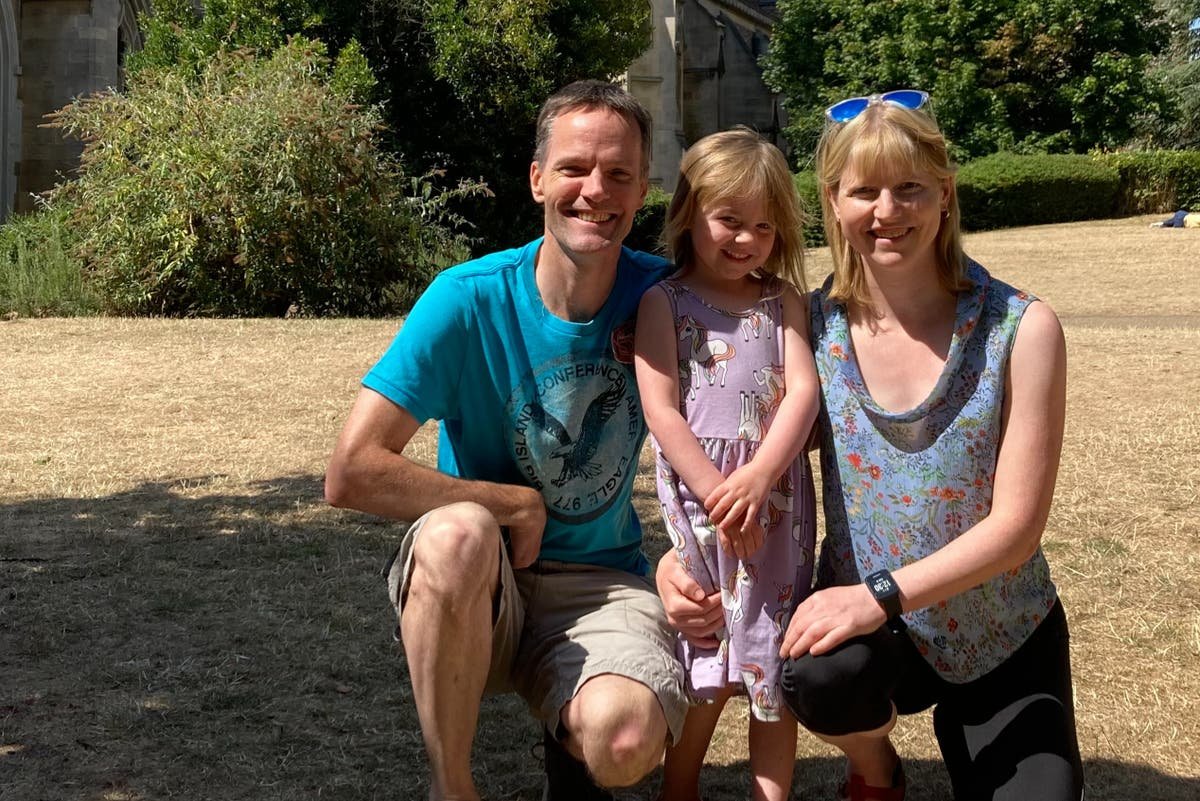 O
When Anna Bloomer and Gavin Murrison put their London flat on the market and buyers immediately started squabbling, they could have been forgiven for thinking that leaving the capital was going to be a piece of cake.
In fact, their 30-mile journey ended up taking an anxious year and a half. Sometimes they thought they would be stuck in limbo in an outdated but unsaleable house forever.
The couple had purchased their two-bedroom apartment in a small development near Greenwich Park back in 2013.
After the birth of their daughter Emi, who is now five, they began to wonder if polluted central London was the best place to raise a child. "There was also the problem that buying a three-bedroom terraced house nearby would cost £1m, and the secondary schools in the area didn't have a great reputation," said Anna, 43. , a fitness professional who works at a hospital pain management clinic.
She and Gavin, 43, a software developer, have settled in the beautiful cathedral city of St. Albans in Hertfordshire for its half-hour journey to London, its proximity to their families, its bustling town center and its excellent schools. "He ticked all the boxes," Anna said.
When the government announced the Stamp duty mid-pandemic vacation, the timing seemed perfect. They put their apartment on the market in June 2020. Within a week they had accepted an offer from a first-time buyer, and by August they had also found a house to buy. They planned to have moved out before Christmas and started looking for schools for Emi.
Then things started to go very badly. Their buyer requested an EWS1 report on the flat – the fire safety test introduced by the government following the Grenfell Tower disaster. Emma and Gavin's managing agents hadn't made it happen and claimed it wasn't necessary, leaving the couple resigned to staying put for the foreseeable future.
In May 2021, however, they had a stroke of luck. The owner of another of the apartments—coincidentally a director of the company that had built the building—wanted to sell. Like magic, an EWS1 was done in six weeks – and came back with no problem.
Anna and Gavin's original buyer still wanted the apartment. The house they originally planned to buy was long gone, but they soon found an alternative, a dated but spacious five-bedroom 1930s semi-detached house a mile north of downtown. They sold their flat for £485,000 and paid £793,000 for their new family home, moving in just before Christmas 2021.
After all, the reality of their life-changing move seemed slightly flat. The good news is that Emi has settled into school quickly and happily and loves her peaceful, green new neighborhood.
Gavin gets used to the commute and Anna settles into a new job. "St Albans is a nice place to live, but it's just different," she said. "We loved Greenwich, we used to walk Trafalgar Road for shops and restaurants, now we find ourselves driving a lot more. But the neighbors are lovely and we love exploring the town centre, it's just been a bit of a shock to the system.