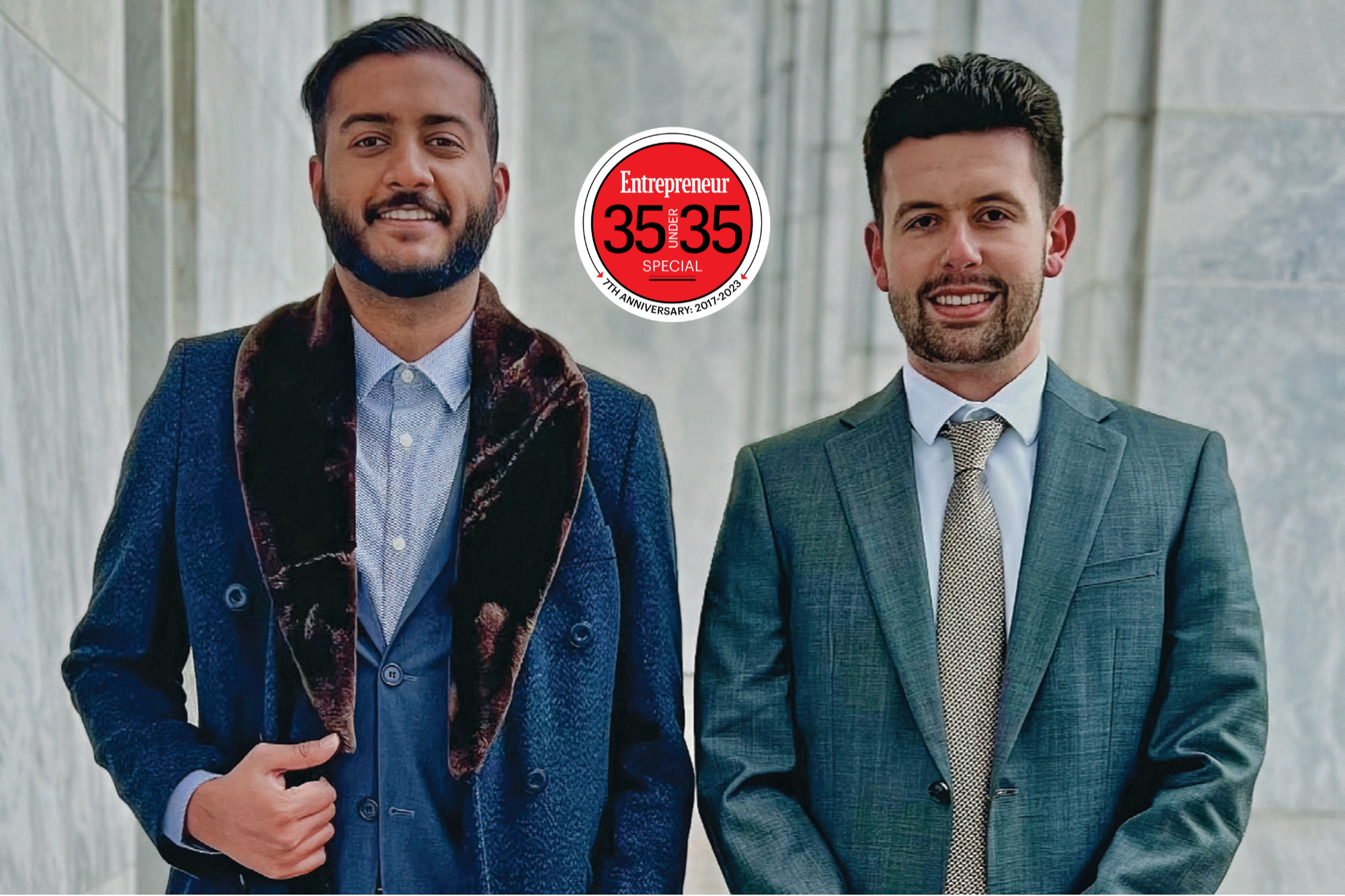 You are reading Entrepreneur India, an international franchise of Entrepreneur Media.
Rememery's founding moment came when Cameron Labrecque's grandmother gave his mother a beautiful snow globe with a little tag that read "remember me", leading him to think that his grandmother was getting old. He wondered how he could show the world his wonderful life story for eternity. Cam knew he had to be the one to rethink how he remembers his loved ones forever. The snow globe also had a red cardinal, which inspired the company's logo and branding. As a young founder, Cam learned how to successfully start a business, pivot when necessary and scale up, while Jaian Cuttari, Executive Advisor, Rememery is a serial entrepreneur who previously founded Veltrust, a fastest growing Fortune 100 investment and consulting firm. in the United States as well as web3 companies focused on digital transformation. "Rememery is unlike any platform because we empower our users to share their stories the way they want. Stories and time capsules can be posted publicly, privately, or even passed on to the next generation. Rememery doesn't is not a big data company," says Labrecque.
As a young entrepreneur, Cam believed that everyone's story should be told and heard across the world. According to Labrecque, hard work, building meaningful relationships, and a vision for growth are the key factors to starting a successful business that will have a positive impact on society. He believes finding a mentor isn't as easy as posting a job application since mentorship comes from trust, a shared vision and the ability to execute together. He found all of these characteristics in his mentor, the late Christopher Knight and most recently Jaian Cuttari, whom he considers a successful business owner, advisor and friend.
"Rememery is in a soft launch phase. We have a direct strategy to get to profitability with our 3 different subscription models. We offer the family plan which allows up to 5 users, the individual plan, designed for one user , and finally the free plan This is a very scalable startup as we attract new users," said Cameron Labrecque and Jaian Cuttari in interaction with Entrepreneur India. "The most innovative features of Rememery are aimed at enabling users to organize their life stories in the most efficient way possible without compromising the privacy of their data, thus not requiring the monetization of user data as part of Rememery's business model," Cuttari said.
2022 has been a year of learning, pivoting and growing. The company raised nearly a quarter of a million dollars in its pre-seed round. Labrecque has presented to many different angel investors. According to Labrecque, raising funds was great, but the vision is too big to settle for small successes. The official launch will take place in the United States in April and will be the company's first large-scale growth trigger, followed by a launch in other countries with beautiful cultures such as India, Mexico and India. Spain. The innovators advised young entrepreneurs to understand that the world is experiencing globalization at a record pace. It is very important to adapt to different cultures, languages ​​and ways of life. The company is taking a new path to completely change the narrative for humanity. The innovative lifelogging service will launch in early spring 2023. The team already has a growing number of users who have joined the waitlist. Rememery intends to begin beta testing the next phase of its software in the coming weeks.