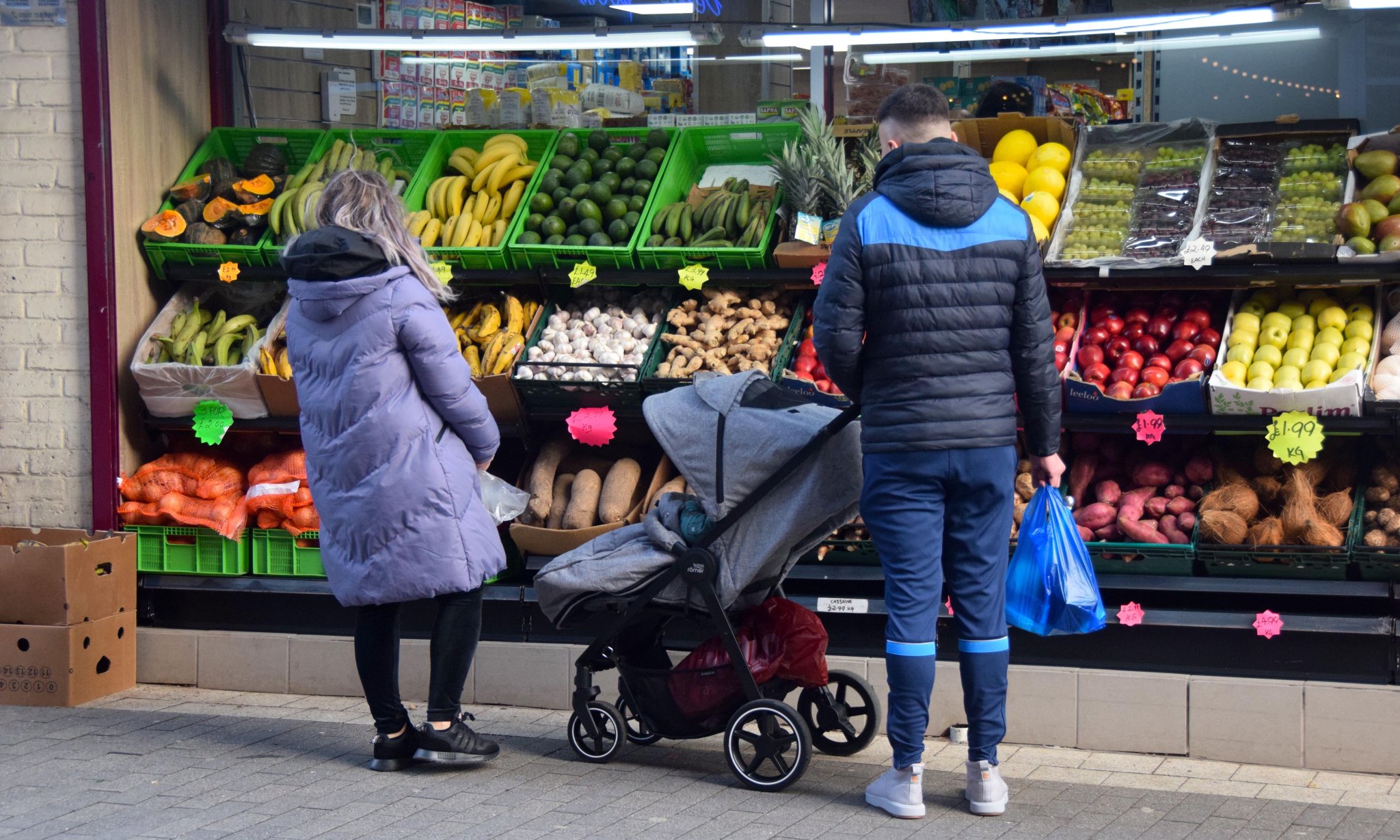 UK inflation fell for the third consecutive month in January, although it remained in double digits among the highest levels in 40 years amid the cost of living crisis.
The Office for National Statistics (ONS) said the annual inflation rate as measured by the Consumer Price Index fell to 10.1%, continuing its decline of 10.5% in December and its recent peak of 11.1% in October. City economists had forecast a modest decline to 10.3%.
The latest decline was driven by a continued decline in gasoline and diesel prices for motorists at the start of the year, as well as a decline in the price of air and coach travel after a sharp rise in December.
Prices for restaurants, cafes and takeaways also fell, while the cost of furniture fell as retailers rolled out sales in January.
The latest price data from the ONS arrives as bank of england is eyeing another interest rate hike to tackle inflation at its highest level since the early 1980s, in a move adding to pressure on borrowers after 10 successive rate hikes in the past 18 month.
Rishi Sunak also promised to halve the annual inflation rate this year as the cornerstone of his economic plans. Most economists expect inflation to ease over the coming months amid falling global energy prices and as the initial surge in markets following Russia's invasion of Ukraine lowers the annual inflation rate.
The Chancellor, Jeremy Huntsaid: "While any decline in inflation is welcome, the fight is far from over.
"High inflation is strangling growth and hurting families and businesses – that's why we need to stick to the plan to halve inflation this year, reduce debt and grow the economy. ."
The ONS said there were further indications that the costs businesses were facing were rising more slowly than in previous months, due to falling crude oil, electricity and petrol prices. .
However, despite the latest drop in headline reading, prices remain high for consumers and continue to accelerate at one of the fastest annual rates since 1981.
The latest snapshot showed that the inflation rate for food and beverages fell slightly from 16.9% in December to 16.8% last month, among the fastest rates since the late 1970s. Rising prices for alcohol and tobacco also added upward pressure on inflation, following seasonal price declines in December.
The government is preparing to cut the level of energy support to households and businesses this spring, as charities and business leaders fear Britain's cost of living emergency is far from over finished.
Rachel Reeves, the Shadow Chancellor, said: "Despite Britain's huge potential, in April households will be hit with another economic blow when energy prices rise.
"With inflation still near a 40-year high, people will wonder if 13 years of Conservative government has left them and their families feeling better? The answer will be no.