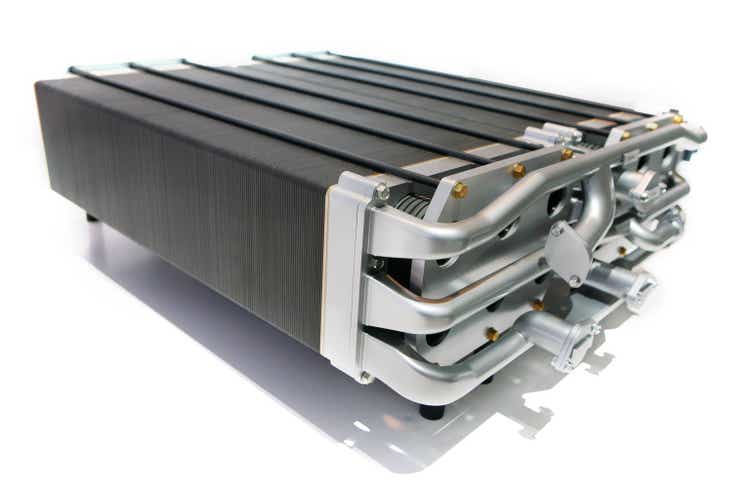 Advent Technologies Holdings (NASDAQ:DNA) or "Advent" labels itself "an innovation-driven leader in the fuel cell and hydrogen technology sectors", but has primarily used a deployment strategy focused on high-temperature polymer electrolyte membrane ("HT-PEM") technology.
HT-PEM fuel cells do not require pure hydrogen and can handle almost any low or no carbon fuel. Additionally, Advent claims its technology is highly resilient and allows for more efficient heat management.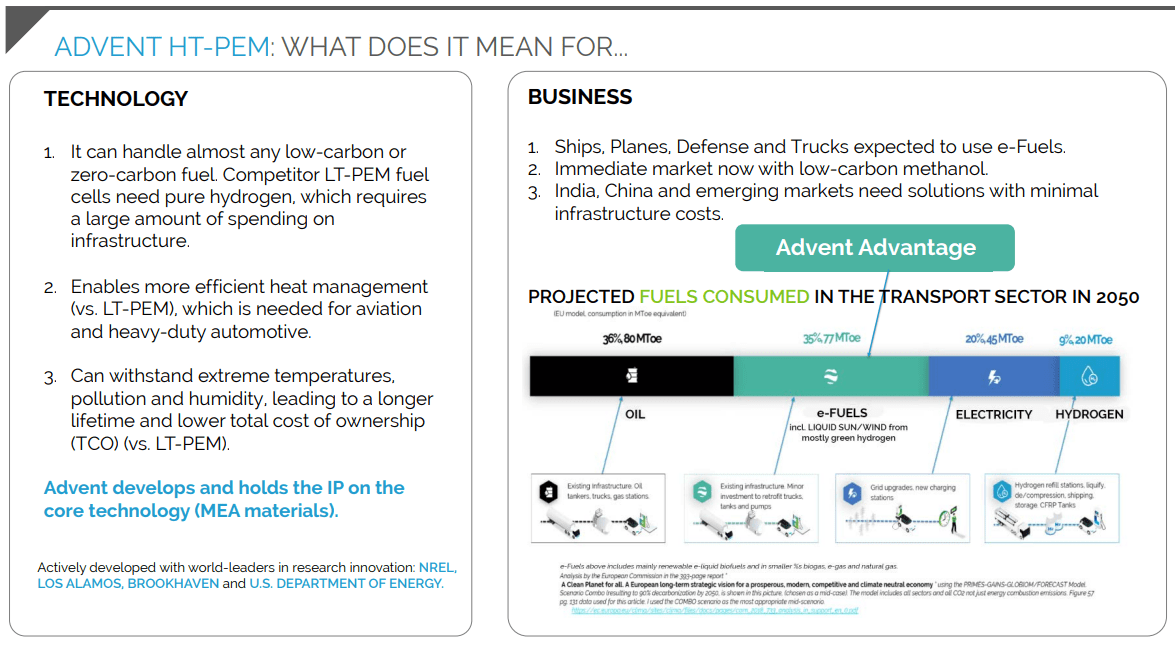 Advent used the 2020/2021 ESG hype to secure a backdoor listing by partnering with SPAC AMCI Acquisition Corp. in February 2021.
THE transaction raised a total of $158.3 million in capital, including $93.3 million in cash in trust from AMCI and $65 million from a PIPE investment led by Jefferies LLC and Fearnley Securities.
In the past two years, the company has spent most of the funds to cover operating losses as well as a number of acquisitions. At the end of Q3/2021cash and cash equivalents decreased to $42.5 million.
Given the current quarterly cash burn rate of $11 million declared by the chief financial officer at the company's analyst day last year, Advent would run out of funds in the second half of this year.
Adding insult to injury, the company will be well below its initial projection of $23 million in sales for 2022, allegedly due to delays in planned deployments of emergency power systems in Asia and subsidies. lower than expected.
Keep in mind that management has actually raised expectations about the Q2 conference call after the 782.1 million euros Ratification of EU funding related to the company's large-scale Green HiPo project in Greece:
Unfortunately, the complementary Project "White Dragon" seems to have been sidelined thus causing for the moment substantial uncertainties as to the implementation of Green HiPo.
Furthermore, it is important to note that funding from the Greek State will cover less than 20% of the total planned Investment of more than 4 billion euros required for Green HiPo.
Raising more than €3 billion in additional funding seems like a herculean task for tiny Advent Technologies, especially given the company's very fragile financial situation.
According to statements made by management on the Third Quarter Conference Call three months ago, discussions with the Greek state were "progressingbut contrary to management's expectations, no update has been provided since then.
Conclusion
Given the apparent delays in government grants and the continued high use of cash as well as limited access to corporate debt markets, investors will likely need to prepare for substantial dilution in the second half of the year. year.
Therefore, I would advise readers to avoid stocks or even consider selling existing positions.