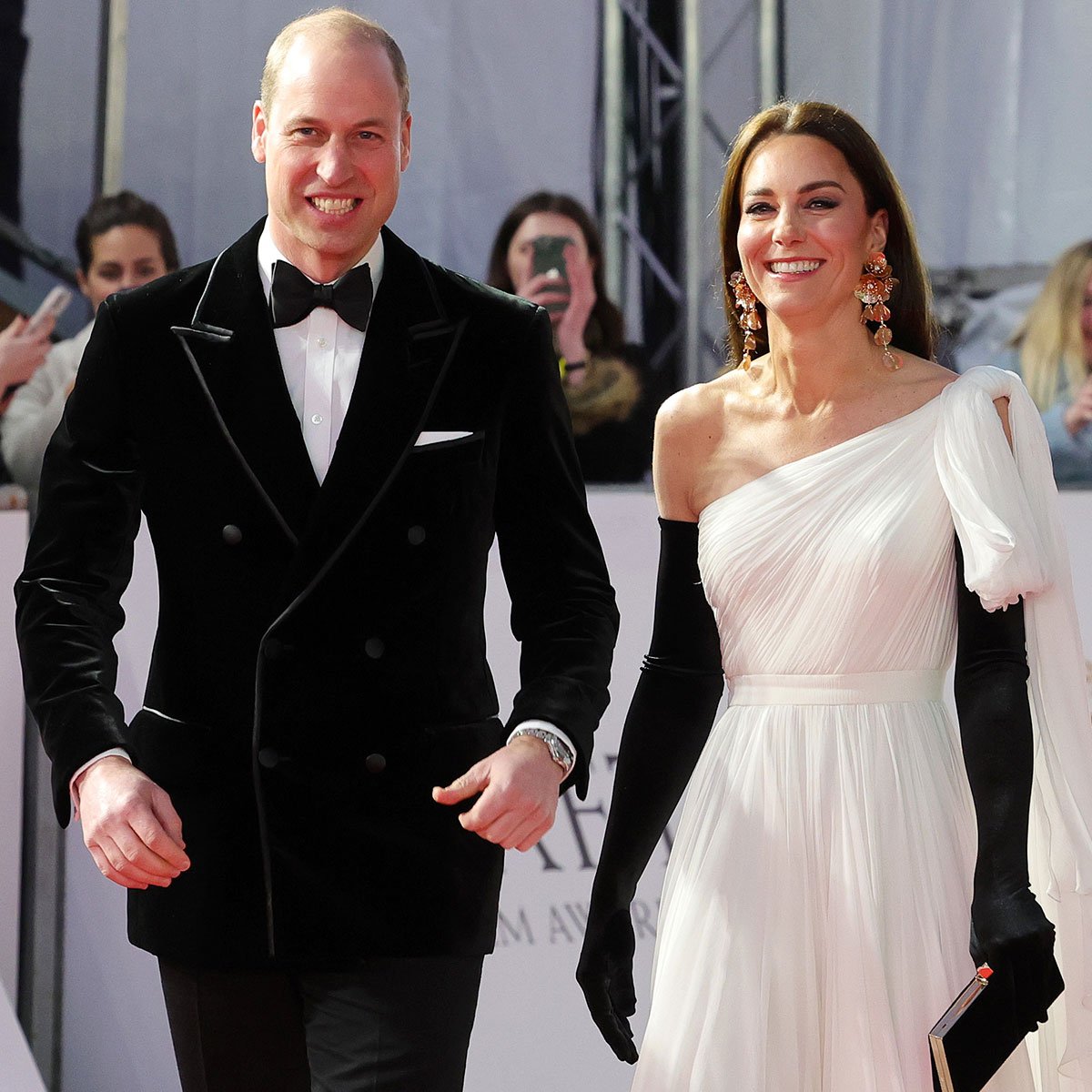 And the cutest red carpet romance award goes to…
Kate Middleton And Prince William went out together for the 2023 BAFTA Film Awards on February 19 in chic outfits. For the event, Kate donned a white one-shoulder Alexander McQueen dress, which is quite similar to the one she sported at the 2019 BAFTAs, paired with black gloves. Meanwhile, William sported a sharp tuxedo.
The Prince and Princess of Wales looked smitten as they walked the red carpet, exchanging affectionate glances. Kate even appeared to give her husband a slap on the bottom, as seen in a video posted by vogue.
The two have attended the annual awards ceremony several times over the past few years, including in 2018, when she was pregnant with their youngest child, Prince Louis4. Kate and William are also parents to Prince George9, Princess Charlotte7.
The Prince and Princess weren't the only ones arriving at the 2023 BAFTAs in style. Other participants included Sophie Turner, Angela Bassette, Nicholas Coughlan And Florence Poug.