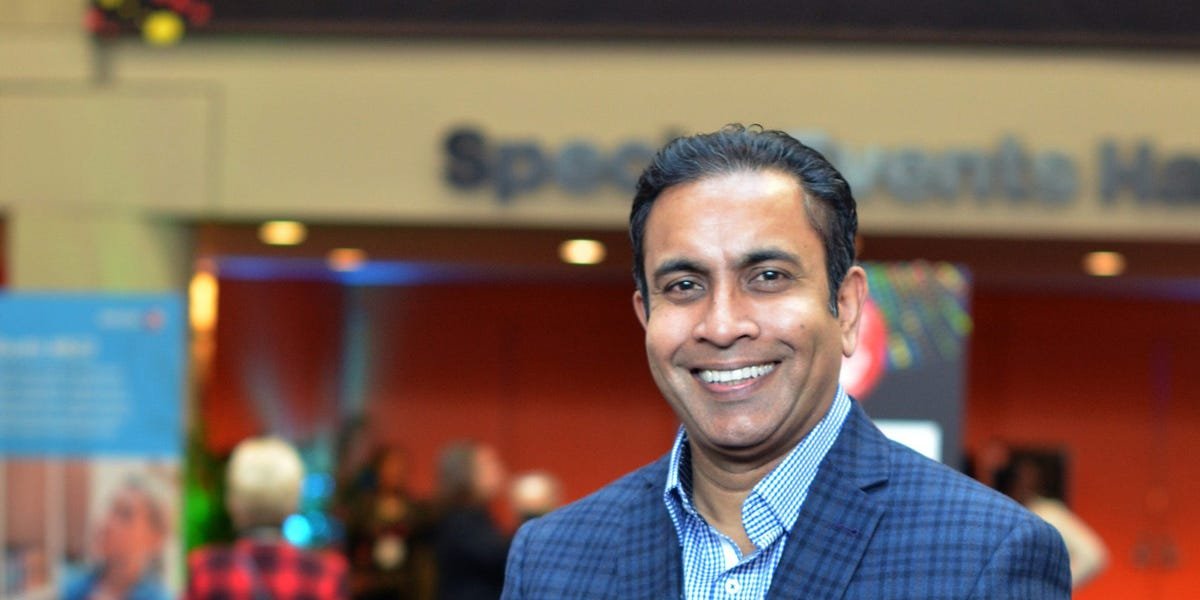 Ratnakar Lavu, Nike's chief technology officer, resigned on Monday, effective immediately.
An internal email announcing Lavu's departure gave no reason for his sudden exit.
Lavu did not immediately respond to a message seeking comment.
Nike's top technology executive, Ratnakar Lavu, resigned effective immediately, according to an email sent to employees and signed by Nike chief operating officer Andy Campion. The announcement was made on Monday.
Insider viewed a copy of the email, which didn't give a reason for Lavu's departure.
"We can confirm that Ratnakar Lavu is no longer with Nike," the company said in a one-sentence statement provided to Insider.
Lavu did not immediately respond to a message seeking comment.
Lavu's resignation comes as Nike continues to work through a costly digital transformation and Wall Street increasingly focuses on public company earnings, given the current economic uncertainty.
Lavu joined Nike in June 2019. He previously worked as a senior technology executive for Kohl's.
In May 2022, Insider reported on a leaked internal survey of Nike technology employees which showed widespread employee dissatisfaction.
This is a developing story and will be updated.
Do you work at Nike or have ideas to share? Contact reporter Matthew Kish via the encrypted messaging app Signal (+1-971-319-3830) or email (mkish@insider.com). Check out the Insider source guide for more tips on sharing information securely.