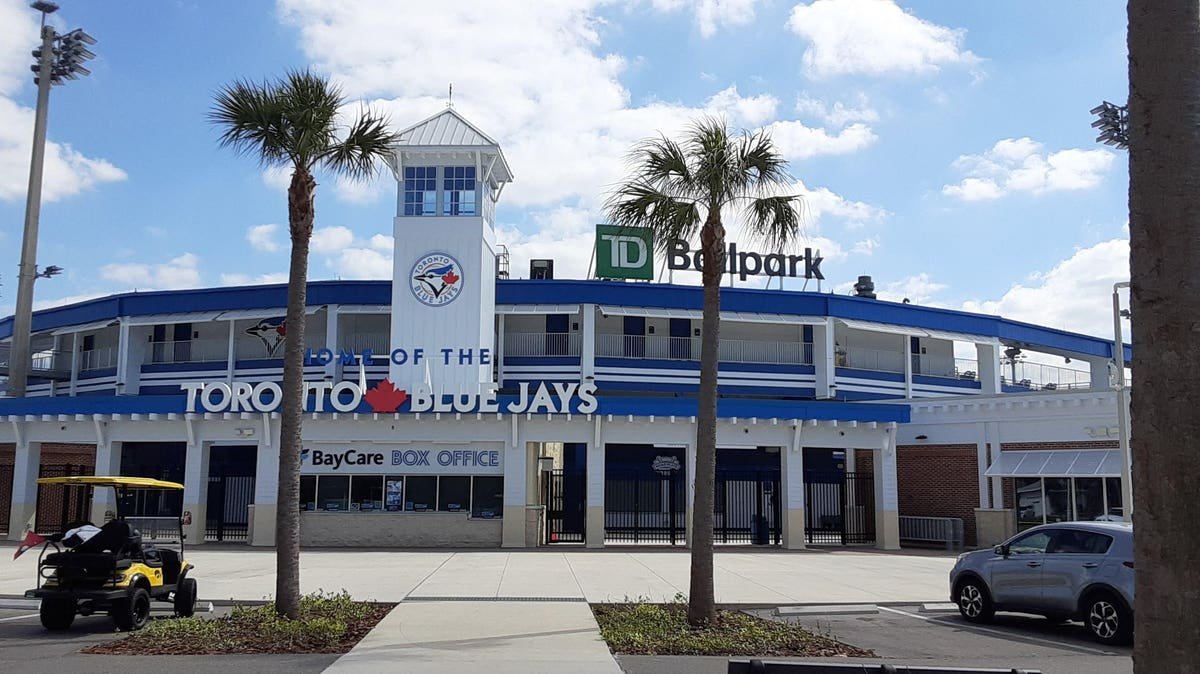 For the first time in four years, spring training will look and feel normal.
The Grapefruit and Cactus league schedules were cut in half due to the pandemic in 2020. Although there was a full schedule of games in Florida and Arizona in 2021, this was the one that set the tone. emphasis on as few team trips as possible and was played in front of few people. crowd due to attendance restrictions. Last year, labor issues between players and owners weren't resolved until the second week of March. The unpredictability of the start of the games led to many vacation plans being ruined.
There will be no such issues this year, which should satisfy business owners, including on Florida's west coast, where several communities are expected to feel the effects.
Of course, all is not perfect. Damage to their Port Charlotte facility from Hurricane Ian resulted in the Rays relocating to Disney's Wide World of Sports Resort in Lake Buena Vista until late February. In March, all but the minor league operations will move to their regular-season home of Tropicana Field in St. Petersburg.
While the effects of the late September storm are still being felt and will continue to be felt for a long time to come in the beach and island communities of Fort Myers and surrounding areas, the spring training homes of the Boston Red Sox and Minnesota Twins, who are further inland, are ready for baseball after sustaining minor wind damage. Fans visiting baseball diamonds and spending time in the area is something people in this area have been looking forward to.
"This is exactly what we need right now," said Jeff Mielke, executive director of Lee County Athletic Development, partner of the Lee County Visitors and Convention Bureau. "We need to feel as normal as possible. Having spring training at full capacity and with no manpower issues is going to make our community feel a little more normal than we have in a while. That's the key to this spring training, a sense of normalcy that we're all trying to recapture right now.
The Rays' relocation means three teams will play their Grapefruit League games in Pinellas County this spring. The Philadelphia Phillies have been in Clearwater since 1947 and the Toronto Blue Jays have been in Dunedin since their first season in 1977.
"Here in St. Pete/Clearwater, we are fortunate to have long hosted two teams in the Phillies and Blue Jays," said Steve Hayes, President and CEO of Visit St. Pete/Clearwater. "The other thing this spring is that the Rays will be hanging out (in St. Pete), so I think we'll have an extra bump. That area will be full of baseball fans. From our perspective, there are a lot of opportunities for people to stay here in Pinellas County, they can also travel to Bradenton (Pirates), Sarasota (Orioles), Tampa (Yankees) and Lakeland (Tigers) to catch some of the other teams.
Spring training won't be Pinellas County's only attraction. The St. Pete Grand Prix (March 3-5) and Valspar Championship (March 13-19) at the Innisbrook Golf Resort in Palm Harbor will attract many sports fans who will likely participate in other activities throughout the area, maybe including taking in a spring training game or two.
"It's going to be a very busy spring," Hayes said. "When you add those events to spring training, you talk about it in full swing here."
It should be booming in southern Sarasota County. This is where the Braves, in North Port, settled after spending 22 years at the Disney resort. The Braves played their first game at their new spring training venue at the end of their 2019 Grapefruit League schedule. Therefore, this will be the Braves' first full spring with full capacity allowed at CoolToday Park.
"Business owners near the stadium, and in the general area, haven't really experienced true spring training," said Virginia Haley, president of Visit Sarasota. "They're very excited about it."
While Port Charlotte, which is in Charlotte County, doesn't have the Rays this spring, CoolToday Park is only about 10 miles northwest of where the team would play. Therefore, Charlotte County and Sarasota County should both enjoy a full spring of Braves baseball. Certainly, the latter will go full throttle with the Braves in North Port and the Orioles in Sarasota.
"For us at Visit Sarasota, having two teams, one in the northern part of the county with the O's and the Braves in the southern part of the county, they bring so much energy," Haley said. "It will be the boost that everyone will need."
Dunedin, in particular, will be shot in the arm. It was only last October that the Canadian government lifted all restrictions on cross-border travel. Unsurprisingly, many Canadians showed up long before spring training this year instead of waiting for their Blue Jays to take to the field at TD Ballpark, which hosted the team's first 21 regular-season home games. in 2021.
"We're already seeing a nice increase in Canadian business and I anticipate it will be very strong (when the Blue Jays spring season begins)," Hayes said.
According to Hayes, an indication of this increase in visitors from north of the border can be seen at St. Pete-Clearwater International Airport. There was a 266% increase in the number of passengers on Swoop Airlines, a Canadian low-cost carrier owned by WestJet, arriving at the airport in January compared to January 2022.
"It's like, 'Wow,'" Hayes said. "It's just a point of contact. We know there are a number of Canadians who come by car and, speaking to some communities anecdotally, they see them coming back. Which I hope, is that this year we are going back to the numbers before the pandemic.
Some businesses could benefit in more ways than one from increased traffic. Delco's Original Steaks & Hoagies has a storefront in Dunedin a few miles from TD Ballpark and a stand at BayCare Ballpark, home of the Phillies.
While the main store has seen an uptick in activity this winter, the ballpark is expected to do very well for the first time in four years. It's something co-owners Cyndi Bowers and Ed Crowley, both from suburban Philadelphia, are looking forward to.
"Business is down significantly from pre-Covid," said Bowers, who with Crowley opened the Dunedin site in 1998 and, after a season at the Phillies' former spring home, the stadium. Jack Russell, has been an integral part of the BayCare Ballpark ever since. opened in 2004. "We're really looking forward to it and we've already seen business pick up.
The largely sports-focused Philadelphia restaurant, which also boasts numerous Tampa Bay Lightning, Bucs and Rays collectibles and a whole collection of bobbleheads, has and will continue to be boosted by many passing Canadians and Blue Jays fans. winter and early spring. in Dunedin.
"We have a lot of Canadians coming into the store, and I've heard people who haven't been in town for a few years," said Bowers, who proudly displays a Fred McGriff Blue Jays framed jersey that the Temple of Fame 2023 recently dropped off at the restaurant. "It will be great to see so many Phillies and Blue Jays fans back, many of whom we haven't seen in a while."