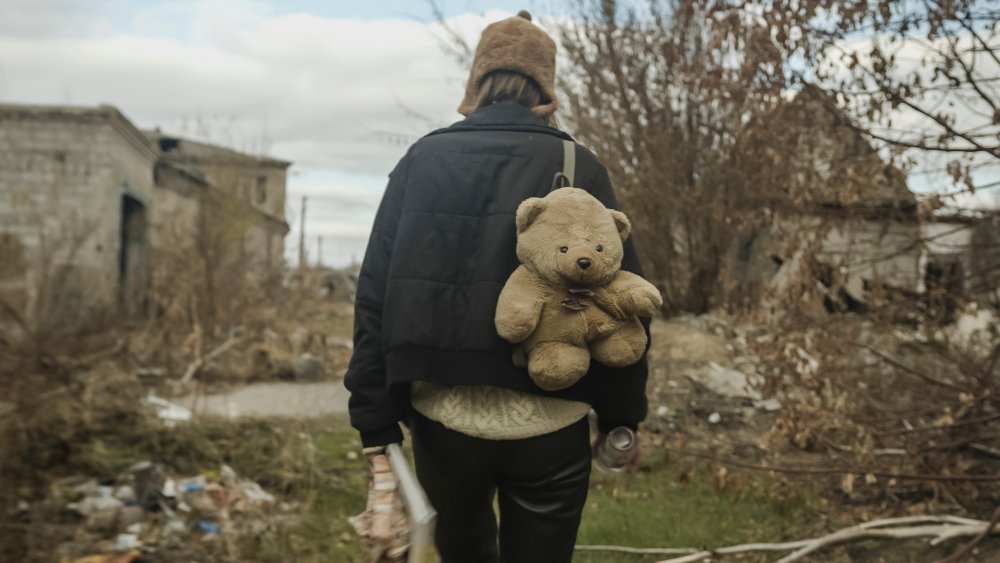 ukrainian director Alisa Kovalenko remembers exactly where she was last year when the Russian invasion began.
The award-winning documentary filmmaker ('Alisa in Warland') was on her way to eastern Ukraine, where she had spent the previous three years filming her latest feature film, 'We Will Not Fade Away', which premiered took place on February 22 in the generation. Section 14plus au Berlin Film Festival.
Fighting in the Donbass region's long-running conflict had escalated and she had hoped to help evacuate the protagonists of the film, which follows five teenagers from the war-torn region struggling to live normal teenage lives. .
Sometime before dawn, as his train passed through eastern Ukraine, Kovalenko received a call from kyiv. "Russian rockets are already falling," his mother told him. By the time the director reached the Donbass, the full-scale war had begun.
Kovalenko, whose previous feature documentaries have played at IDFA and Sheffield Doc/Fest, had a hopeful vision for "We Will Not Fade Away," which was originally meant to follow its characters through a pioneering form of "adventure therapy" for young people living in war zones. As the film begins in 2019, its five leads prepare for a trip to the Himalayas – an expedition, she said, that would show "how dreams can still change your life and how you can light up this dark world. ".
After the Russian invasion, Kovalenko found herself making a very different documentary. Although she managed to persuade some of the film's characters to flee the rapidly escalating hostilities, two of them have not been heard from since falling under Russian occupation. "Some dreams have been completely shattered," she said.
For the director, finishing "We Will Not Fade Away" suddenly seemed like an exercise in futility once the war started. "I felt completely helpless as a documentarian, what I could do with my camera. Am I useful or not? she says. Instead, she joined a battalion of volunteers fighting on the front line of the war "because I felt it was much more effective."
It was a painful choice for the young mother. "My son was crying. He tried to grab my legs and not let go," Kovalenko said. But no matter how difficult the decision, she felt like she had no other choice.
"I felt that we really had to fight now… so that the Russians didn't destroy our country," she said. "I didn't want to go to France or another country. I wanted to stay in Ukraine and I want my son to grow up in Ukraine.
As ambivalent as she may have felt about her documentary work at the start of the war, Kovalenko captured many hours of footage during her four-month stint in the Ukrainian military and is preparing a feature-length documentary, "Frontline ", which focuses on brief moments of calm between the chaos of Russian attacks.
Insisting that the documentary film "can also be a weapon", the director distinguished "the real front and the "cultural front"" while acknowledging that Ukrainian filmmakers have their own role to play in the war against Russia . "At the start of the invasion, I lost my faith in movies," she said. "But I found him."