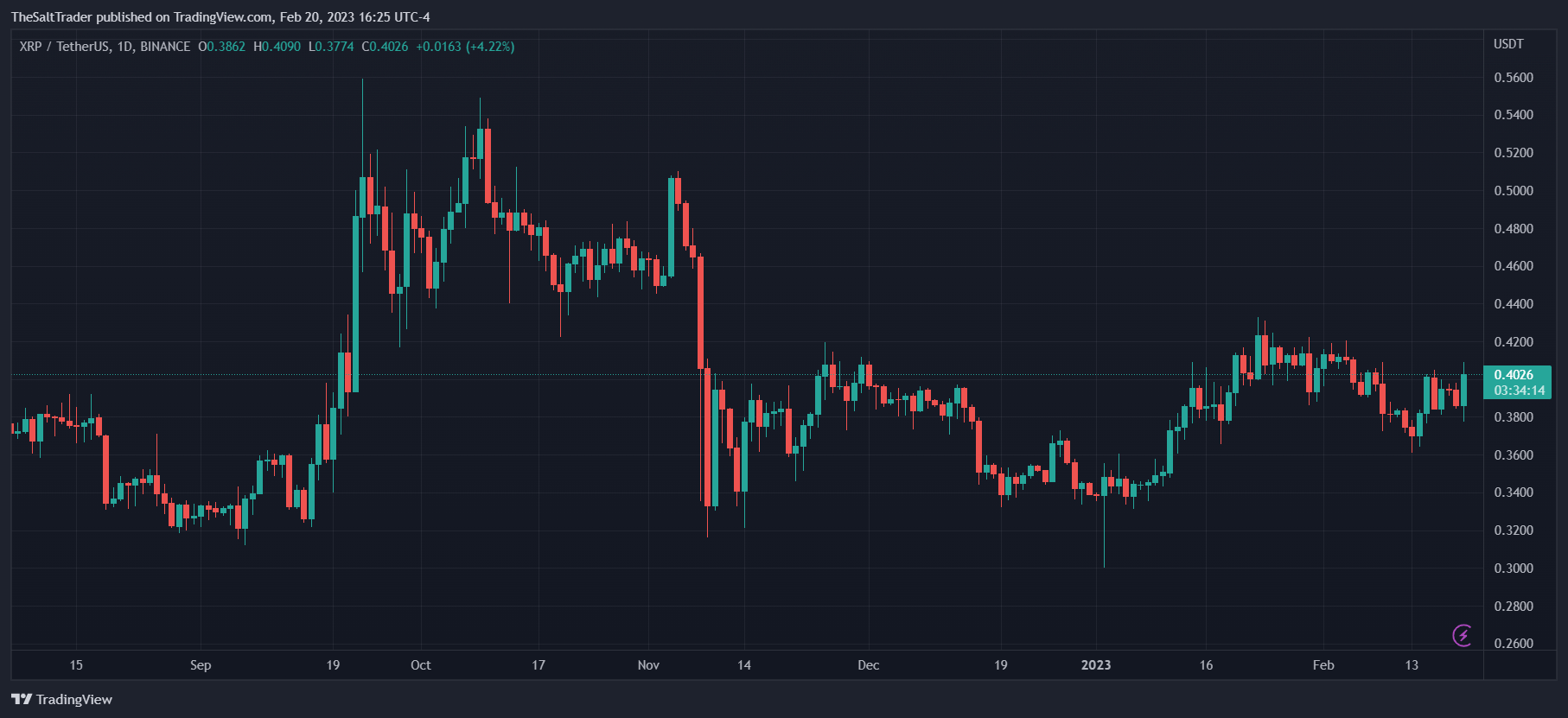 According to a press release shared with Bitcoinist, the XRP-based Xumm wallet has partnered with the Friiworld loyalty program platform. The partners have launched a crypto payment system in the Netherlands to bridge traditional business with the benefits of digital assets.
Traditional Businesses Can Adopt XRP Payments with Xumm Product
According to the statement, Xumm and FriiPay have launched a new point-of-sale (POS) payment solution in the European country. The solution will allow businesses to push payment, digital coupons, and validate transactions with the XRP-based Xumm wallet.
The first company to integrate the product into its business model is 36aWay. Company owner Akin Sariyildiz said the following about the XRP payments integration:
I like the part where there is no bank involved to use this innovative and secure payment method. We are now ready for the future of payments, and we hope to have enabled other shops to do the same!
The partners' ultimate goal is to combine the power of crypto payments with consumer outlets for everyone, even those unfamiliar with technology. Customers can use the digital assets on the Xumm wallet and pay at a legacy POS.
The payment solution supports Xumm Wallet, XRP Ledger (XRPL) and traditional payments via Visa and Mastercard. Thus, merchants can offer customers access to new payment options while maintaining traditional choices. FriiPay CEO Farhaan Dawood said:
Brands will be able to push digital coupons which will be visible in the Xumm wallet and will be validated using the POS app and ledger. This strategy will allow us to bring non-cryptocurrency consumers into our world.
Going forward, the partners will look to continue to disrupt the payments industry by offering merchants and customers "bespoke options free from the constraints of traditional finance", according to the statement.
"When will the Xumm debit card?"

Never. Legacy payment networks and systems drive the same inefficiencies and costs that we fix.

That's why we're SUPER excited about the very first @FriiWorld The "Pay with Xumm" POS terminal (XRPL QR payments) was installed yesterday.

A terminal: card & Xumm. pic.twitter.com/Im1Pna0d36

— Xumm Wallet (@XummWallet) February 16, 2023
Wietse Wind, CEO of the company that created Xumm, XRPL Labs, said the payment solution will allow customers to pay for their products with "anything". When using crypto for payment, the solution will convert the amount to Euros, US Dollars or British Pounds. Wind added:
There is much more than XRP on Xumm; I have some CasinoCoin, Gatehub EUR, Bitstamp USD, Stably USD, GBP, etc. For assets with sufficient liquidity (buy/sell offers on the DEX) the XRPL allows me to send one of these coins and deliver it like any store asks.