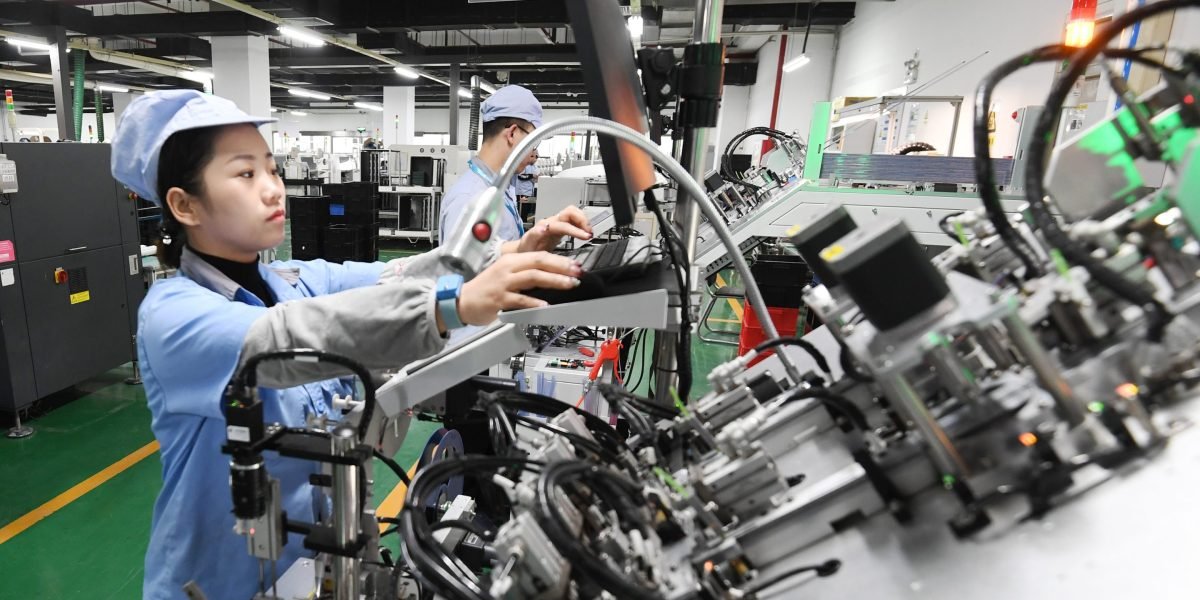 The president of a major chip supply chain producer believes companies will soon stop relying on China to make their products, thanks to new US rules
"The business model of producing in China and exporting overseas is no longer viable," said Hideo Tanimoto, president of Kyocera. FinancialTimes, although he added that manufacturing for the Chinese domestic market would still be possible. He pointed to the deterioration of relations between Washington and Beijing: "Obviously, with everything that is happening between the United States and China, it is difficult to export from China to certain regions."
The recently passed regulations are a problem for Japan-based Kyocera, which has a 70% market share for ceramic components in tools used to manufacture chips. Tanimoto blamed U.S. controls, at least in part, for the company's decision to slash its expected full-year operating profit by 31%.
Last October, the Biden administration imposed strict export controls on China, limiting the sale of advanced chips and chipmaking equipment to the country's chip industry.
Earlier this year, Japan and the Netherlands, whose companies manufacture the equipment needed for the most advanced chips, are also switch to bar exports of this technology to Chinese companies.
Tanimoto pointed out to the FinancialTimes that Japanese companies are "requested not to ship their non-advanced tools", implying that even low-end technology runs into geopolitical disputes.
In its recent earnings reports, the company also blamed lower smartphone demand and inflation on its revenue downgrades. Kyocera reported $846 million in operating profit in the last quarter, down 3.9% from a year earlier.
Companies are considering moving manufacturing out of China, in part to diversify their supply chains after Beijing's COVID-zero policies disrupted manufacturing. Costs are also rising, with Tanimoto noting at FinancialTimes that Chinese wages have increased. Apple and Foxconn have recently expanded consumer electronics production in both India And Vietnam.
Yet despite the rhetoric around decoupling, trade between China and the United States has been hit a record in 2022, the United States will import $536.8 billion worth of Chinese products.
Controls over China
Biden's new chip checks are pulling down Chinese semiconductor industry. Yangtze Memory Technologies Corp (YMTC), China's largest memory chipmaker, has cut orders for some chipmaking equipment by up to 70%, according to the South China Morning Post.
Semiconductor Manufacturing International Corporation, China's largest chip foundry, admitted earlier this month that one of its newest factories will start operations later than planned. The company cited the difficulty of obtaining state-of-the-art equipment.
SMIC and YMTC are both on the United States Entity List. US companies cannot sell certain advanced technologies to companies on the list without a license from the US government.
Beijing, so far, has yet to impose retaliatory measures on US officials considering export controls on advanced technologies used to create advanced solar wafers. China produces 97% of these components.
Instead, Chinese officials are increasing funding for cutting-edge technologies, with Guangzhou on Monday announcing a new $29 billion fund for investments in semiconductors, renewable energy and other high-tech industries.
Learn how to navigate and build trust in your business with The Trust Factor, a weekly newsletter examining what leaders need to succeed. Register here.