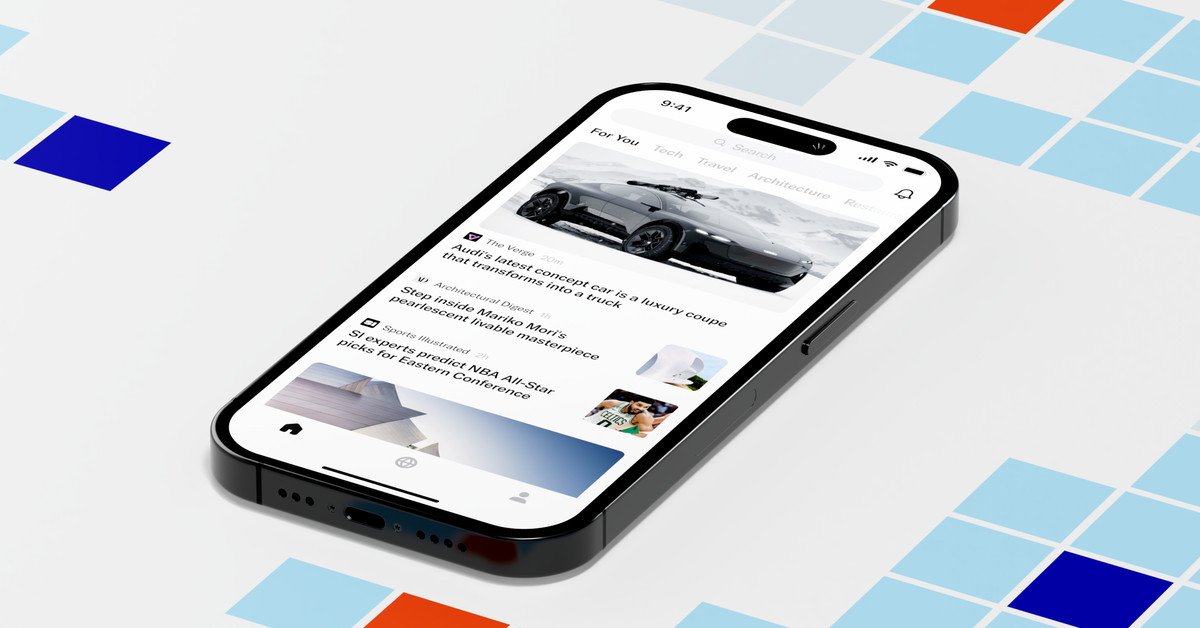 The co-founders of Instagram open the doors to their new personalized news app, Artifact. Kevin Systrom and Mike Krieger's new app launched last month with a waitlist, but now anyone on iOS or Android can download Artifact to try it out for themselves.
Despite the pedigree of Artifact's creators, it hasn't revolutionized the way I consume information on my phone. There's a home tab with a feed of articles that Artifact thinks I'll like, and while the feed usually contains things I'm interested in, the app's algorithmic sorting means I'll often receive old news that I don't care about.
A "Headings" tab offers collections of articles sorted by topics, but I don't tend to slip into it much. The profile tab, however, could be more interesting, thanks to a new feature that will view your reading history after reading 10 articles. My top three categories are apparently tech companies, games, and artificial intelligence (shock!).
Artifact also introduces a few other new features. You'll be able to thumbs down an article to see fewer articles like it, a feature I'm giving a thumbs up. You will also be able to sync your contacts with the app, and if you do, the app will notify you of popular articles within your network. It's ringing a bit like Nuzzeland while it might be handy, I'm usually reluctant to sync my contacts to an app, so I probably won't use it.