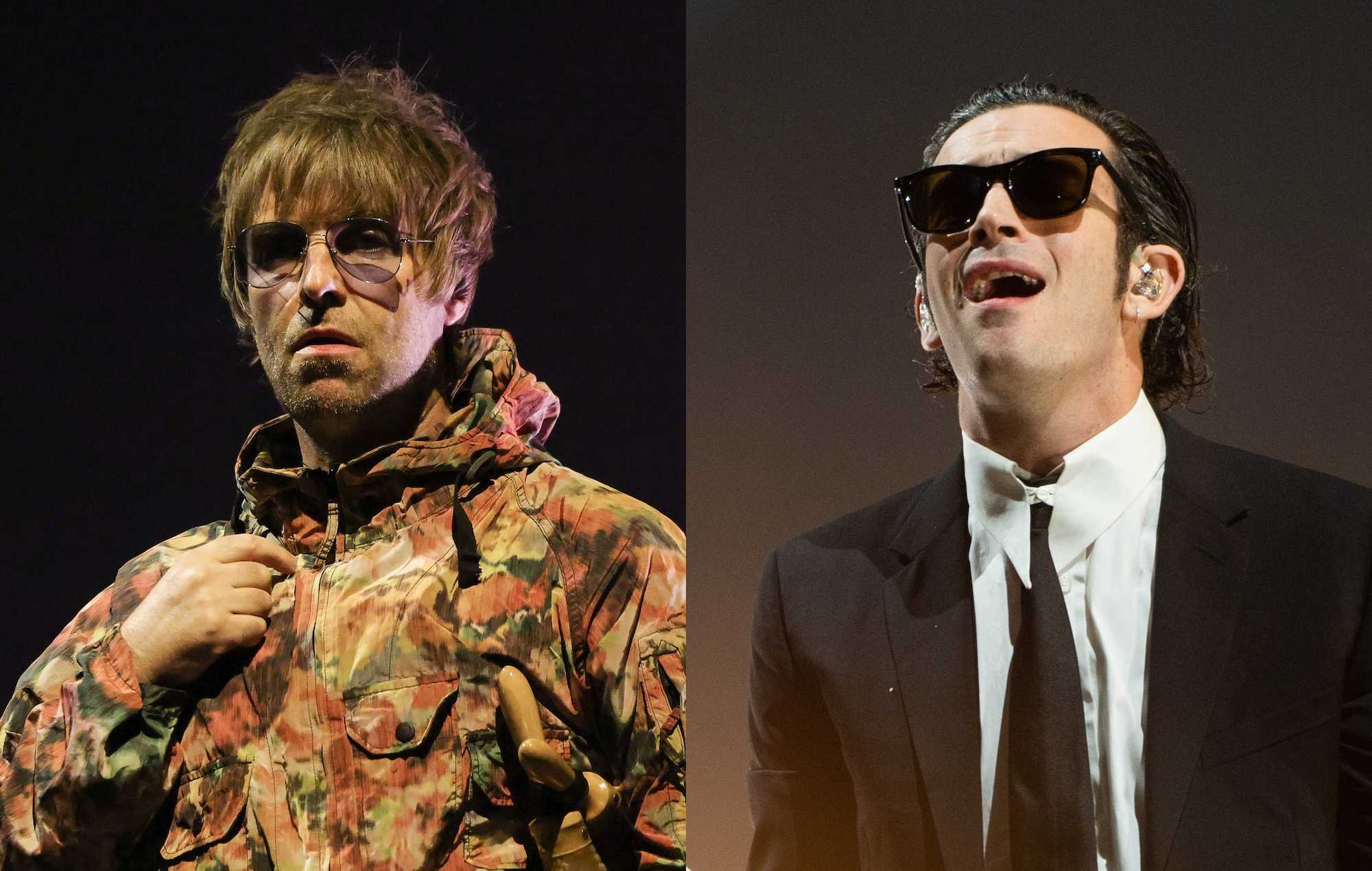 Liam Gallagher replied to The 1975 leader Matty Healey calling for a Oasis meeting, whom he told to "grow up" and reform.
In a recent interview with Q with Tom Powera radio program aired by the Canadian Broadcasting Corporation (CBC), Healy discussed inter-band tensions in The 1975, and how they overcome them by being dumb.
Turning his attention to bands that "get so serious" about something he says "isn't that complicated," he said, "What does Oasis do? He continued. "Can you imagine being potentially – right now, still – the coolest band in the world, and not doing it because you're in a mard with your brother?"
Healy said he could handle Liam and Noel Gallagher "dress like they're in their 20s and 50s", but not "act like they're in their 20s". "They need to grow," he added.
Now Gallagher has responded to a fan on Twitter who asked him about the comments and the possibility of a reunion, asking the question, "Matty Healy says you're just wasting your time and you should stop being like children… what do you think? "
Liam then bluntly replied, "It was our wasting time that made him the boss of time."
It was our wasting time that made him the boss of time

— Liam Gallagher (@liamgallagher) February 6, 2023
Healy's recent comments about Oasis continued, with the frontman saying, "They're people, and they're sitting in, like, Little Venice and Highgate, crying over a fight with their brother. To grow! Big title Glastonbury! Have fun! Laugh!"
He added: "There is not a child, not a person who goes to a high flying birds concert or a Liam Gallagher concert that wouldn't rather be at an Oasis concert," he said.
"Do me a favor: get back together, stop messing around. That's my PSA for today.
Speculation surrounding Oasis, who broke up in 2009, began last month with Liam claiming Noel had been "on the phone to ask for forgiveness". The day before, Noel had given an interview saying that he "never say never" about the group meeting – although he said in October last year that there would be "no dot" to that, given that the band sells as many records now as when it was active.
Healy, meanwhile, made headlines this week due to an online brawl with Yungblud. Last week, Healy received online criticism for his podcast appearance The Adam Friedland Showwith yungblud calling him a "privileged white dude".
Healy then shared a video to his Instagram Stories on Sunday (February 19) of Yungblud smoking a cigarette and reading a book on stage, adding, "I kinda feel responsible and I'm so sorry."
In another video, he then appeared to impersonate Yungblud's northern accent and impersonate the singer.