Lady Anne GlenconnerA lifelong friend of Queen Elizabeth II and the Queen's sister's lady-in-waiting, Princess Margaret, lamented in a recent interview the current generation of royals, who she said "have complained" in public, while previous generations remained loyal to the monarchy.
Prince Harry's revealing memoir "Spare", named after his role as the younger brother of Prince William – the heir to the British throne – has revealed deeply personal details about Harry and the British royal family. Critics and royal family allies have pushed back against Harry's claims, chastising the Duke of Sussex for airing the Windsors' dirty laundry so publicly.
PRINCE HARRY SAYS 400 PAGES CUT FROM 'SPARE' BOOK BECAUSE WILLIAM, CHARLES WILL NEVER FORGIVE HIM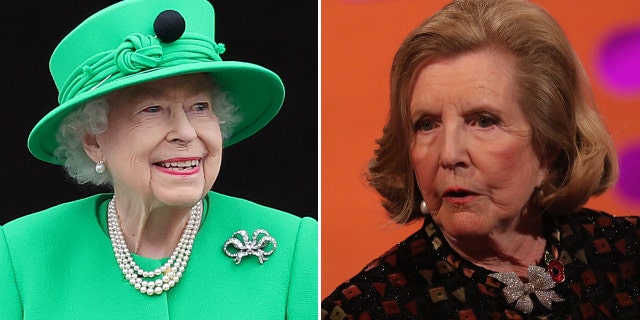 Glenconner, 90, who served of Queen Elizabeth the younger sister Princess Margaret for 30 years, offered insight into the dynamic between Princess Margaret and the Queen in a new interview with PEOPLE. Glenconner told the outlet that unlike the current generation of royals, Princess Margaret has never wavered in her loyalty to the Queen.
"I knew Princess Margaret very, very well. And of course she was on standby for quite a long time. But I mean, she was always completely loyal to the Queen," Glenconner said.
Glenconner said Princess Margaret's only qualm was that she wished she had received a better education.
"The only thing I ever heard her complain about was that she wished she had been better educated," Glenconner added. "The Queen had people from Oxford and Cambridge Universities and Eton College tutoring her. Princess Margaret ended up with the governess. But that's the only thing she ever said — that she wished she had been better educated. But otherwise, I mean, there was no whining, no complaining."
PRINCE HARRY SLAMS UK PRESS, 'SALACIOUS HEADLINES' ON 'THE LATE SHOW', CLAIMS HIS WORDS HAVE BEEN SPUN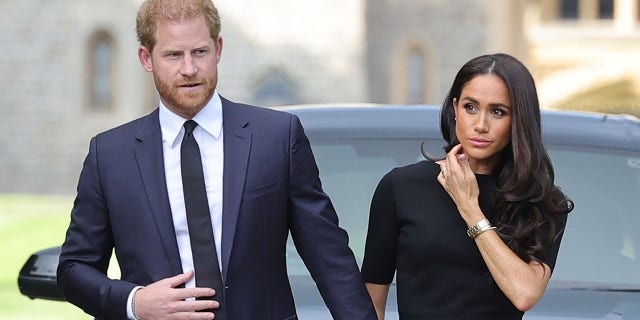 Glenconner, whose book "Whatever Next? Lessons from an Unexpected Life", will be released on February 21, said she hopes new generations of royals will take a page from their ancestors' playbook and learn to complain less.
"When I was talking about young people, that's what they do now – they seem to be complaining and complaining," she said. "My generation lived through the war and had a really horrible childhood. My parents were away for three years. I didn't see them. My father was fighting in El Alamein in Egypt, and my uncle was killed. So when we got out of that, we felt so lucky to be alive. There's so much to enjoy in this world. I think my, you know.
"I hate to talk about my generation," Glenconner continued, "but we're quite different."
'Spare' is the latest in a series of public statements from the Duke and Duchess of Sussex since stepping down from royal life in 2020. At the time, they cited what they saw as the racist treatment of the Duchess by the media and a lack of support from the palace.
MEGHAN MARKLE, KATE MIDDLETON'S ROYAL TAILOR SPEAK ABOUT THE FALLOUTS AMID PRINCE HARRY'S 'SPAR' EXIT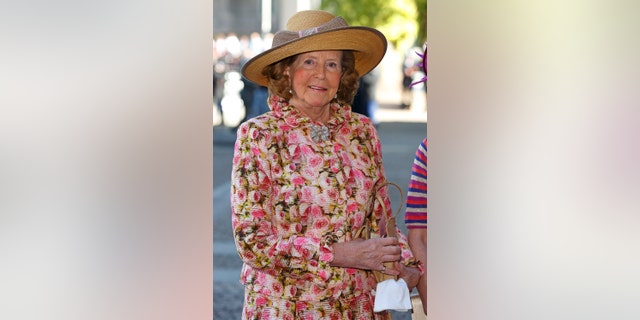 The memoirs were released in bookstores on January 10. It sold 1.43 million copies in its first day on sale in the UK, US and Canada, making it best-selling non-fiction book of all time, Guinness World Records shared.
Harry's story is dominated by his rivalry with his older brother, Prince William, heir to the British throne, and the death of their mother, Princess Diana, in 1997. Harry alleged that during an argument in 2019, William had called Markle "difficult". and "rude", then grabbed him by the collar and knocked him down. Harry said he suffered cuts and bruises from landing on a dog bowl. Harry also alleged that William and his now wife Kate Middleton "screamed with laughter" when he notoriously wore a Nazi uniform to a costume party.
The prince also made damning allegations of a toxic relationship between the monarchy and the press, describing how family members would leak unflattering information about other members in return for positive coverage of themselves.
CLICK HERE TO GET THE FOX NEWS APP
Buckingham Palace officials declined to comment on the allegations made in Harry's book.
Fox News' Stephanie Nolasco and Ashley Papa contributed to this report.