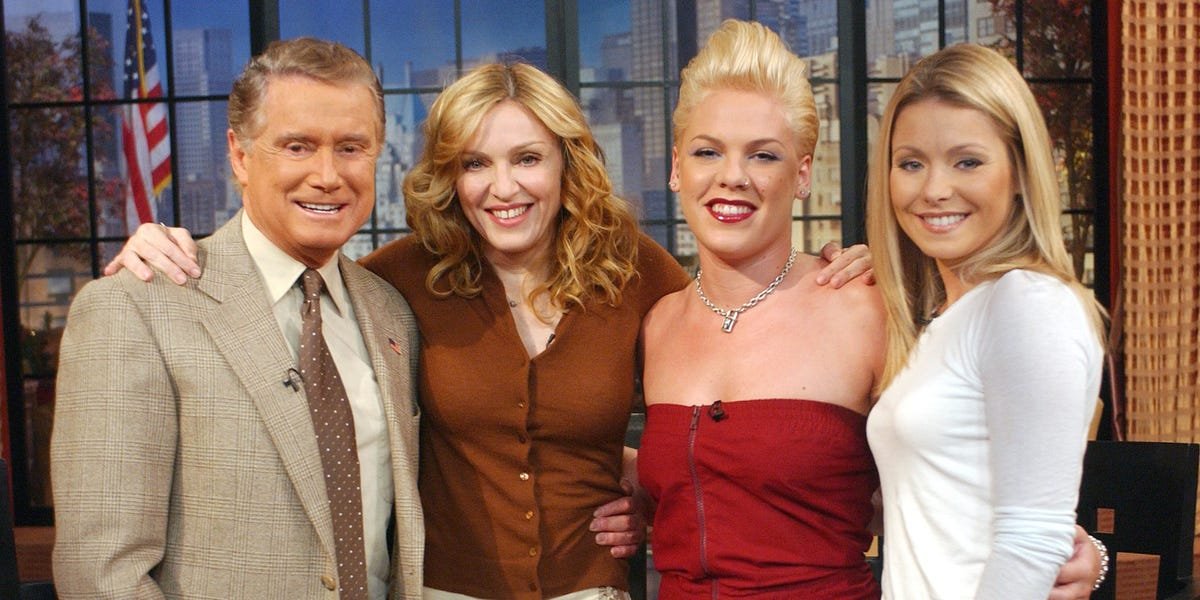 Singer P!nk told Howard Stern that Madonna doesn't like him.
The pop stars met in 2001 when they both appeared on 'Live With Regis and Kelly'.
"I love Madonna and I love her no matter what," P!nk said.
In a recent interview with Howard Stern, singer P!nk said that although she admires Madonna, the feeling is not mutual for the interpreter of "Like A Virgin".
"Madonna doesn't love me," P!nk said when asked by Stern if they were friends. "Some people just don't like me…I get that, I'm a polarizing individual."
"She kind of tried to play me on 'Regis and Kelly' and it's not me, so it didn't work out," the "Missundaztood" singer continued.
When asked for more details, P!nk called the story "dumb."
"I damn love madonna and i love her no matter what like I still love her…she was such an inspiration to me," the singer continued.
P!nk went on to explain that while they were both on "Live With Regis and Kelly", in 2001, "It got twisted that I was fangirling and dying to meet Madonna when in reality she invited me to her dressing room."
"And so, I just told a joke. When Régis took me out he says, 'How does it feel to meet… I mean, I heard you were falling apart backstage. What does it do? I'm like, 'I thought she wanted to meet me,'" P!nk continued, noting that "it didn't work out for us" because Madonna probably didn't appreciate the joke.
Madonna's representatives did not immediately respond to Insider's request for comment.
P!nk also made headlines because she shared her experience directing the video for the 2001 hit "Lady Marmalade."
"It wasn't very fun to do. I like to have fun, and it was very complicated. There were personalities. Kim and Mya were nice," she added. she told BuzzFeed UK.
Since she didn't mention Christina Aguilera, another collaborator on the song, some people took it as a sign that there might still be some bad blood between the singers.
But P!nk quickly set the record straight on Twitter.
"You're all crazy, Xtina had nothing to do with who was on that song. If you don't know by now, I'm not shading someone by telling them over and over again what happened. actually happened," she wrote. , adding that she was too busy selling concert tickets and albums to re-engage in old dramas.
—P!nk (@Pink) February 19, 2023
In a follow-up tweet, she added, "Also I kissed xtinas mouth. I don't need to kiss her ass."
P!nk's "Trustfall" album has been released.