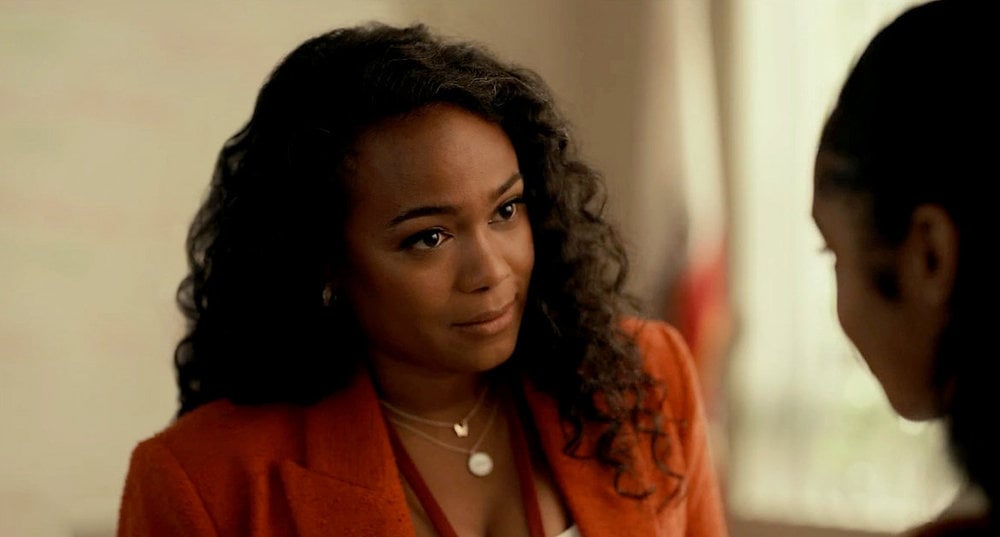 Peacock's "Bel-Air" was a nostalgic trip down memory lane for many, especially Tatyana Ali. The 44-year-old industry vet – best known for playing Ashley Banks in "The Fresh Prince of Bel-Air" – joined season two of the dramatized reimagining, which premiered February 23, not like her classic 90s character – who has since been adopted and updated by 16-year-old Akira Akbar – but in a new role: Ashley's beloved English teacher, Mrs. Hughes.
"I thought it got to the heart of some of the things about Ashley that could always be the same from show to show in a really cool way."
As fans continue to compare the legacy of "The Fresh Prince" to its modern makeover (and sings its praises), Ali acknowledges that the two shows are, in many ways, "not the same". So she didn't approach her "Bel-Air" Season 2 offering as a return to the familiar. Instead, she embraced her new persona like she would in any other on-screen project, asking questions like, "What is this role? What is she about?"
"Reading the scripts and realizing that so many of my scenes would be with Akira, the new Ashley, I was like, wow," Ali, who says she "was thrilled to be asked to jump in and play one way or another," says POPSUGAR. "I loved the character, I loved the mentorship of the character, and I thought it got to the heart of some of the things about Ashley that might still be the same from show to show. a really cool way."
Last year, before the launch of "Bel-Air", Ali entrusted the task of representing Ashley to Akbar, a conversation that the latter previously described at POPSUGAR as "incredible". "One thing she said to me that was so iconic was, 'I had Ashley and now I'm giving her to you,'" Akbar recalled. Ali also shares that one of the 'Bel-Air' directors, Matthew A. Cherry, connected the two via a phone call before sharing the screen together, during which she shared some words of wisdom with her new co-starred. "I just said to him, 'Shine. Let your light shine and keep doing it. Be confident and do it,'" Ali said. "And she did that. It was awesome."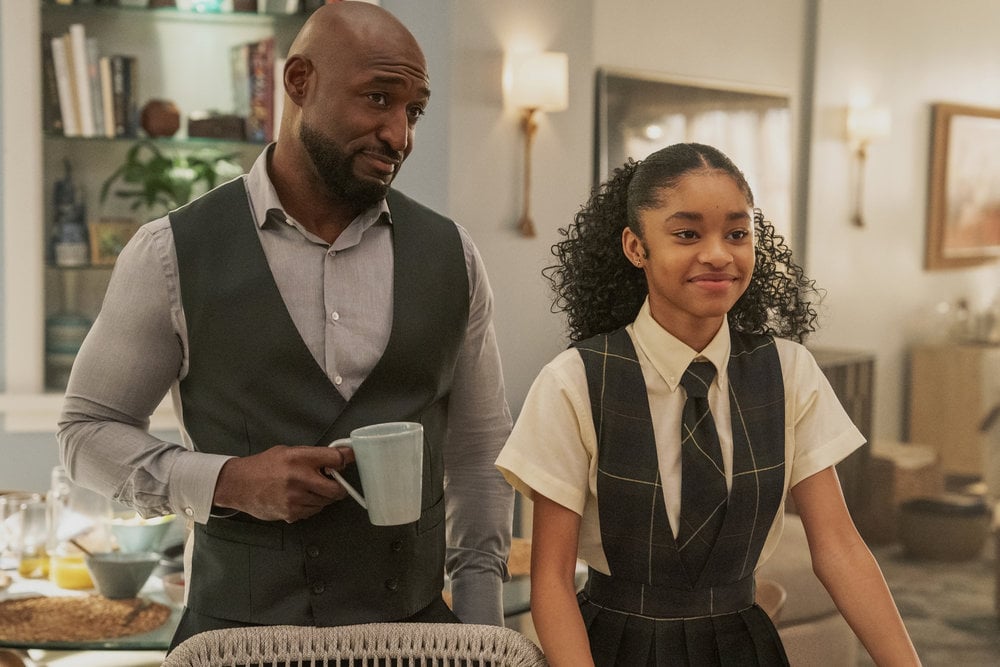 Ali and Akbar share a handful of scenes together in "Bel-Air" season two, right from the first episode where we see the heartwarming teacher-student bond they form over their love of learning and dark literature. Although Ali already had Ali's blessing to make Ashley his own, Akbar admits that playing his version of the character in front of the "Fresh Prince" alum was still a nerve-wracking experience. "Because it's hard to bring a new dynamic to this iconic character," she explains. "But the words Tatyana gave me, she made me feel like she was doing such a good job and she is really passing the torch to me."
Similar to Akbar, Ali was equally "nervous" about his first scene with the young actor "because I'm like a guest on their set." "I'm like, 'How can I fit in here?'" she adds. "But the minute we started doing our words and our dialogue together and doing that first rehearsal, I was like, 'Oh my God, she's so good. She is so good as an actress. Sometimes people don't catch what you give or they don't give you something new every time, so you can catch it, but we did. It was so much fun.
Ali is honored to be one of the first 'Fresh Prince' stars to appear on the 'Bel-Air' set. Her experience was filled with memorable moments, but she says her favorite scene of all with Akbar is the one that made her reflect more on her years playing Ashley. "The way it was written, telling Ashley, having been Ashley myself at one point, broke my heart and opened my mind," she reveals. "I was like, what time am I? What universe? It's thought upon thought."
"It was so crazy for me personally and also in a way it's so weird," she continues, before turning to Akbar to say, "I hope you don't feel that I'm a weirdo saying this, but I felt like I was looking at myself younger in that moment, in that scene, and saying the things that I wish, as a young actress, as a young woman doing this job, I wish someone had said me."
"People couldn't have said it enough. 'Be yourself. Don't let this world ruin you.' Never lose that," she told her co-star. "That I will never forget. It's a moment in my life and in my career that I will absolutely never forget. It's come full circle."
New episodes of "Bel-Air" premiere every Thursday.