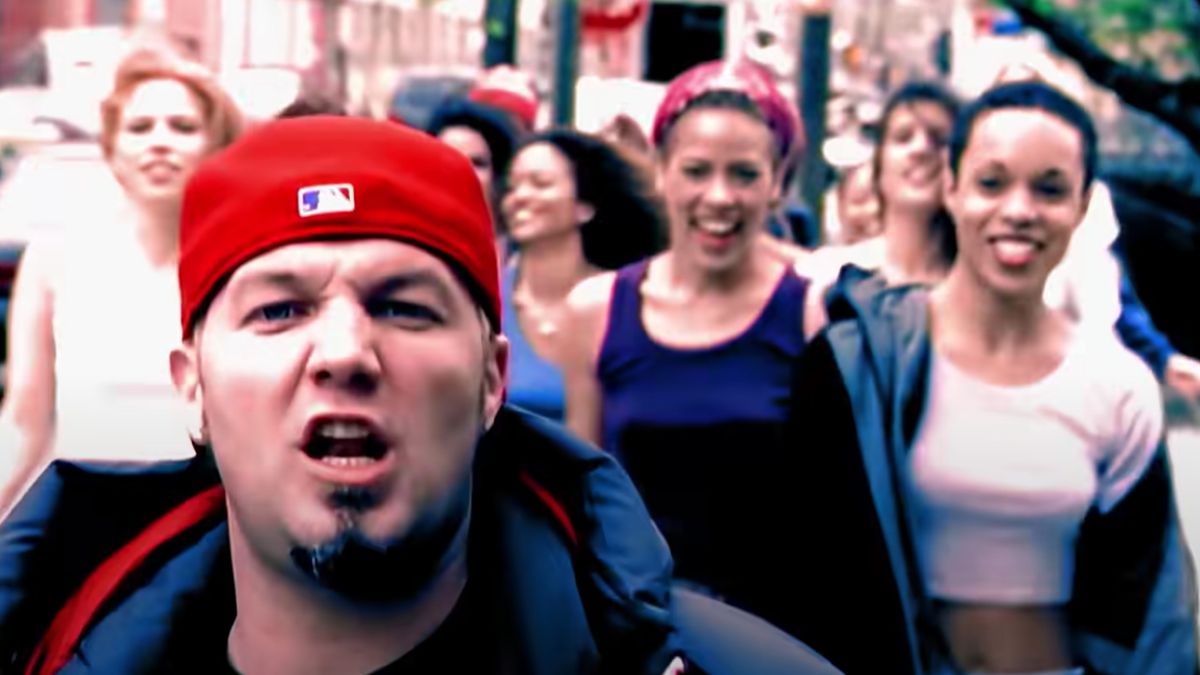 Limp BizkitThe meteoric success of the late 90s and early 2000s allowed them to produce some of the most obnoxious and jaw-dropping videos of the nu metal era. Whether it's the iconic performance of the Twin Towers of To rollthe hilarious Impossible mission attachment of Take a lookdisguise and games My path or, uh, Fred Durst shout out to Thora Birch in the woods for eat you alivethe Jacksonville icons have always been careful to make an impression when it came to bringing their music to life on screen.
Nothing, however, has ever matched the chaos, energy and excitement of the tumultuous video for nook. Shot on Long Island in the spring of 1999, the lead single from the band's second album, My half, saw Durst et al camping out in an alley with a small stage, a crowd of crazed fans, a handful of the band's "Bizkette" dancers, and a film crew. No wild gimmicks, no high concepts, no nonsense: just one of the most well-rounded live bands of the day causing absolute pandemonium on the streets of New York.
"It's real, it's happening," Durst remarks in an official behind-the-scenes clip shot for MTV that you can now watch on Youtube. The rapper goes on to explain his original concept behind the nook video, adding, "I came up with the idea for this guerrilla campaign. Just show up, set up in an alley or on top of a building, and play."
Although the filming location was only revealed a few hours in advance, hundreds of excited Limp Bizkit bandmates managed to make it to the location. The group split the crowd into male and female halves, with Durst leading the female section through the back alleys of Long Island for the first part of the video ("Couldn't think of anything cooler than me walking through town, having a chick, two chicks, a thousand chicks follow me everywhere, while my band is really bored playing for a bunch of guys," Durst jokes in the MTV clip).
In another behind-the-scenes video since unearthed by the excellent Crazy Ass Moments in Nu Metal History Twitter account, Fred Durst – who actually directed the nook video – can be seen grabbing a camera for himself and zooming on stage, capturing all the craziness up close and personal. It offers a particularly candid look at a video that united a huge group with their fans in a way rarely seen on screen at the time.
The video would end with Durst being arrested for disturbing the peace, adding an extra layer of caption to an already epic video shoot. More than two decades later, nook remains a fabulously stupid and fundamental moment in now metallicis becoming the biggest musical genre in the world.
Watch the two behind-the-scenes clips below.
Fred Durst got his hands on the set of the "Nookie" video (1999) pic.twitter.com/WdHS68kthyFebruary 22, 2023
See more