Country music icon Brad Paisley released a new song Friday morning that compares the humanity of those in America with those fighting for their lives in Ukraine. It also features Ukrainian President Volodymyr Zelenskyy.
In the song titled "Same Here", Paisley compares the hopes, dreams and fears of people living in the two countries, because for him "there are simply no differences".
He also points out that people in the United States and Ukraine watch the sunset, attend weddings and worry about Their families.
"However you talk, whatever you think, from the songs you sing to the drink you drink, if you miss your mom and worry about your babies, love each other like crazy and you want someone to share your hopes and fears with, same here," the lyrics read.
UN AMBASSADOR SAYS VOTE ON 1ST ANNIVERSARY OF RUSSIAN INVASION 'WILL GO IN HISTORY'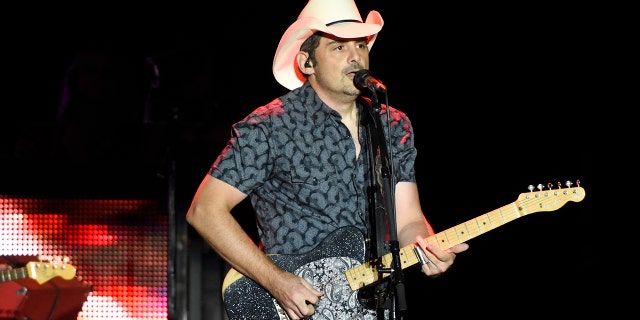 Paisley also said in the song that both countries have their "left coast cliches" and that they have locals who go to bars to "buy beers and solve all the problems in the world". The lyrics continue, "People cry when they're happy, same here."
The three-time Grammy-winning country star told The Associated Press he wrote the song after watching news shows showing Russian troops invading Ukraine, saying he didn't know the Ukrainian language but could "recognize tears".
He said he felt helpless over the images of people losing their homes and being forced to flee their comforts.
"You can put us in different places with different flags and different languages, but we have so many similarities," he continued. "I wouldn't be able to sleep at night if I wasn't swinging towards the fence with things like that. For me, I'm happier dealing with things as a songwriter that are very real and very, very passionate. And sometimes I don't know if you would say it's risky, but it's more like it's bigger than me."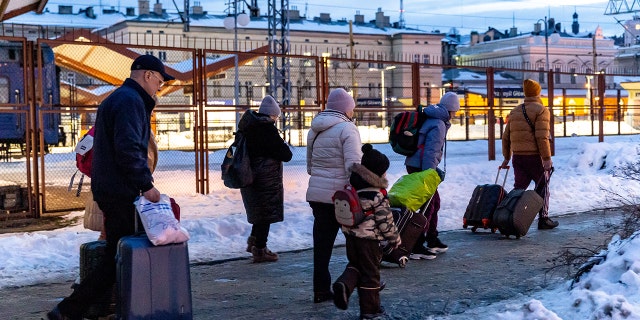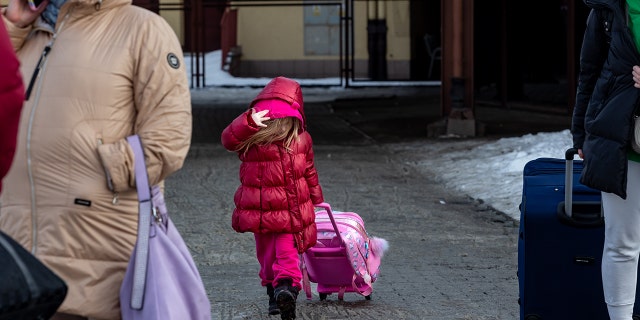 "The world felt like it was in a new place it hadn't been in decades," Paisley said.
FOX NEWS POLL: HALF SAYS WE NEED TO SUPPORT UKRAINE AS LONG AS IT TAKES
The song does not explicitly say mention Ukraine but includes a brief conversation with Zelenskyy, whom Paisley introduces as "a friend from across the ocean".
"He says our worlds are very different. Yeah, that's true, but I have to say," adds Paisley. "He has his own kind of football team that lets him down every year, a woman he loves and a bunch of dreams for his country that is so dear to him."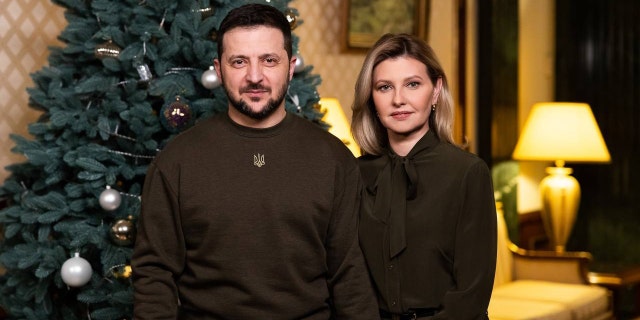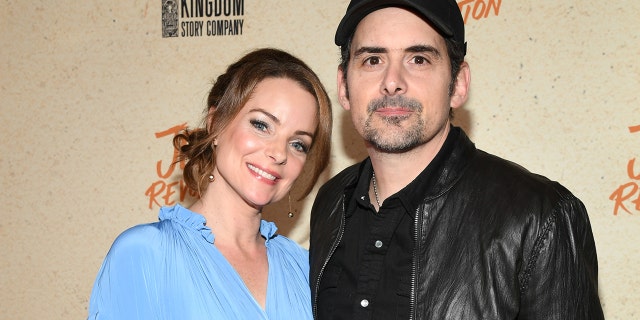 He adds: "He prays for peace and freedom. Same here."
"Hi, Brad," Zelenskyy says in the song.
"Hello, Mr. President," Paisley replies.
CHINA CLOSES TO SENDING DEADLY AID TO RUSSIA AS UN VOTE TO CONDEMN UKRAINE INVASION: REPORT
In the song, Zelenskyy agrees that their countries are similar in many ways: "We speak different languages ​​in our lives. Yes, but I think we value the same things – children, freedom, our flag, our soldiers, our people. The greatest treasure we have. And friends. And we are proud of our army that defends our freedom and will defend our lives.
"There is no distance between our countries in such values. It is very important to see that they are really in many ways, in many ways, really the same", says the Ukrainian president in the song .
'Same Here' is Paisley's debut album from her new album, 'Son of the Mountains', which will be released later this year.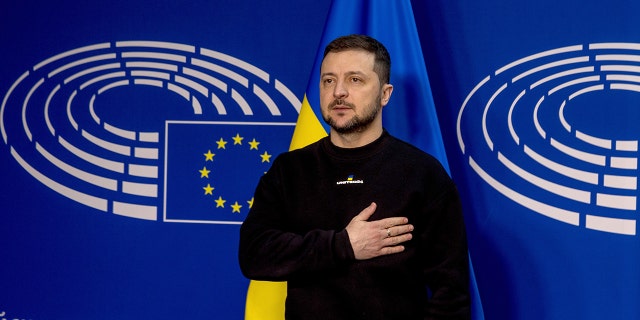 Paisley co-wrote the song with Lee Thomas Miller (co-writer of Paisley's hits "The World" and "Perfect Storm") and Dawes frontman Taylor Goldsmith.
Zelenskyy signed the song and suggested some edits, the country star said.
It was published on the first anniversary of the Russian invasion of Ukraine.
PRESIDENT BIDEN MAKES SURPRISE VISIT TO kyiv, UKRAINE, MEETS PRESIDENT ZELENSKYY
"We deal with things that are happening in the world," Paisley added. "How do you sing about things that are really important – a big deal right now – that also don't sound like maybe that's the kind of stuff you would usually sing about? And yeah, about this album, I kind of really dug deep and tried to say something."
He added: "That's where it gets really rewarding… feeling like the heart of it maybe helps paint the picture they want to paint."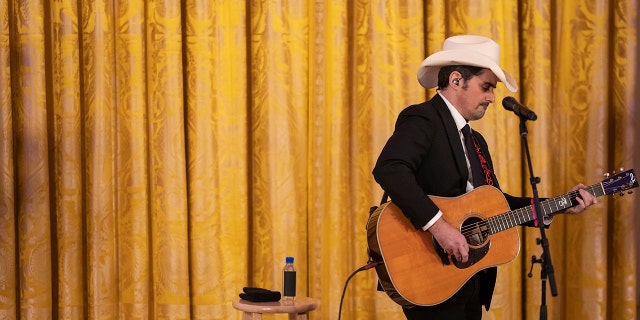 Paisley is a celebrity ambassador for Ukraine's United24 crowdfunding effort and has donated her personal time to help Ukrainians.
CLICK HERE TO GET THE FOX NEWS APP
Royalties from the song will be donated to United24 to help build homes for thousands of war-displaced Ukrainians, he said.
Paisley, who visited American troops in Afghanistan, says he was invited to visit Ukraine. He said he would like to visit but has not yet made such an arrangement.
The Associated Press contributed to this report.