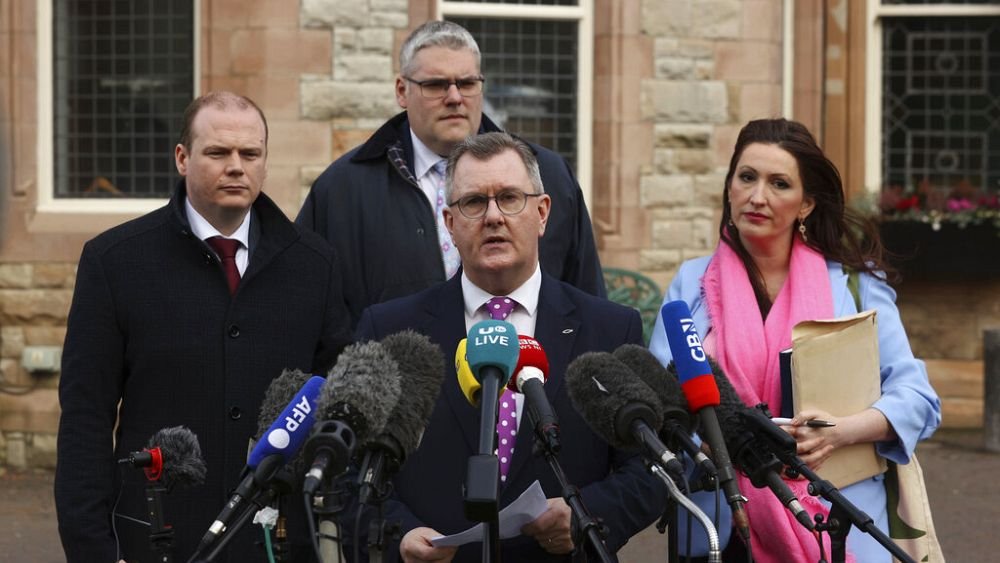 The Northern Ireland protocol talks are "closer to a conclusion", but there is still a gap to be bridged, said Leo Varadkar, the Irish Prime Minister.
Speaking in Galway, Varadkar also said it was possible a deal could be reached in the coming days but warned it was by no means guaranteed.
Talks between the UK and the European Union are heating up over the weekend as the two sides try to reach an agreement on post-Brexit trade deals for Northern Ireland.
"The deal is definitely not done yet," Varadkar said.
"But I think we are getting closer to the conclusion and I really want to thank the UK government, the European Commission and the parties in Northern Ireland for the level of commitment they have made over the last few months to get us to this point.
"I would just encourage everyone to go the extra mile to get an agreement because the benefits are huge. They allow us to get the Northern Ireland Assembly up and running again in the north and running properly again. the Good Friday Agreement, as well as to put the relationship between the United Kingdom and Ireland and the European Union on a much more positive footing.
"It's really important considering all the other challenges we face, especially with inflation and the war in Ukraine," Varadkar said.
Build up to this point
Nearly 10 days ago, British Prime Minister Rishi Sunak held talks near Belfast with local political parties amid reports that a modified Northern Ireland protocol deal could be agreed.
The protocol on post-Brexit trade rules, signed between London and Brussels, keeps Northern Ireland in the European single market and customs union and provides for checks on goods from the rest of the UK to the North Ireland.
He proved deeply unpopular with Unionist politicians in the UK-ruled province, sparking months of political stalemate.
London and Brussels have been negotiating for months to try to ease tensions over trade deals.
Sinn Fein leader Mary Lou McDonald gave an upbeat assessment, saying: "It really is the game." His party is in favor of the protocol to prevent a physical border in Ireland.
The Democratic Unionist Party (DUP), left Stormont in February 2022, mainly to protest the protocol, causing political paralysis.
Britain announced this month it would push back the deadline for Northern Ireland parties to form a government by a year until January 18, 2024, but reserved the right to call an election in any time in between.